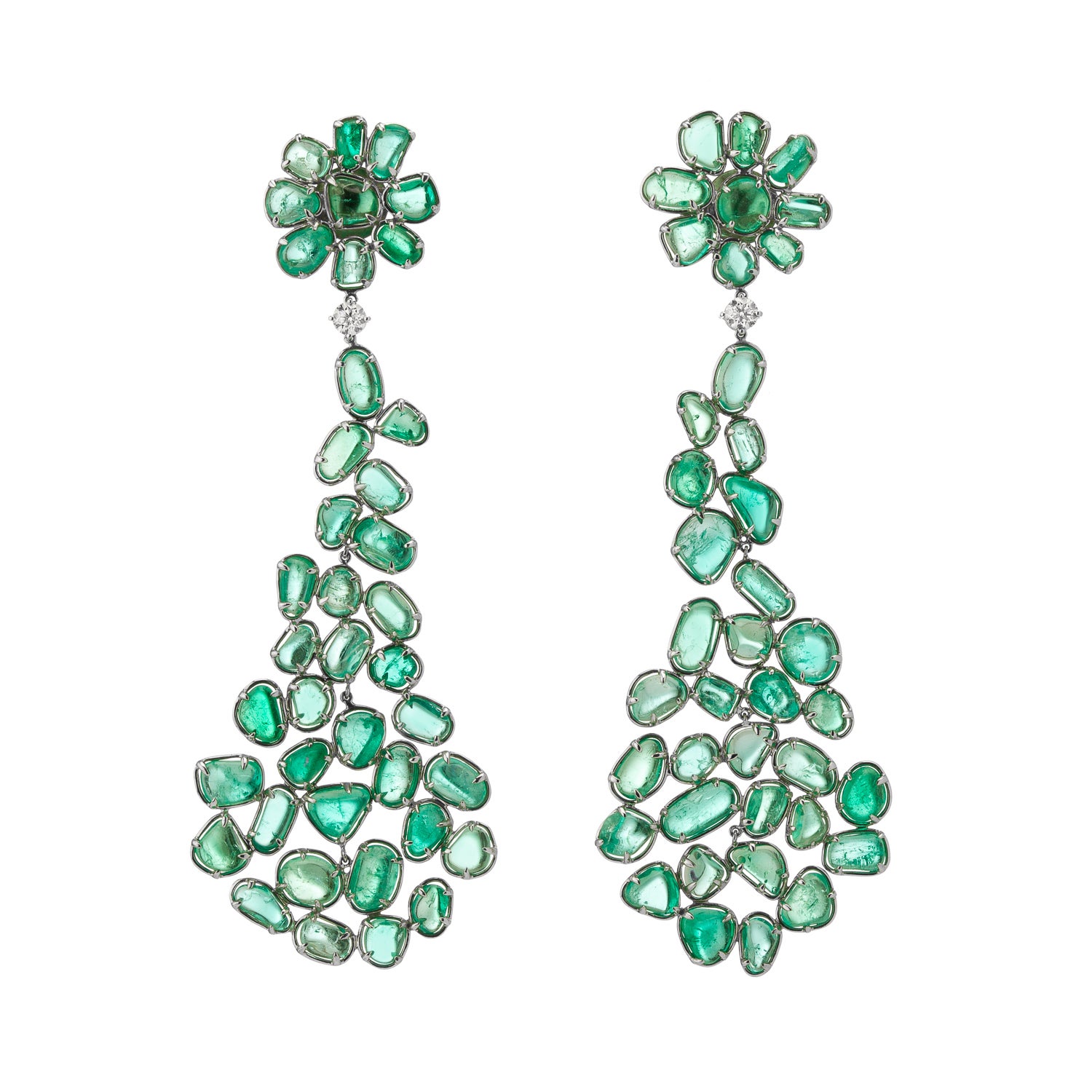 Some of the world's most beautiful emeralds come from Colombia, and emeralds mined from the Muzo mine are no exception.
Muzo regularly collaborates with some of the world's top designers, including Dana Bronfman, Kimberly Mcdonald, Daniela Villegas, Marina B and Adina Reyter, to name a few. For Muzo's new Heritage Collection, which launched this year, the company worked with the world's top ateliers to design and produce more than 120 pieces of jewelry with more than 150,000 carats. It took more than a year to mine each gemstone which were selected due to its incredible quality.
The Heritage Collection (also launched this year via e-commerce) pays homage to a historical discovery from a 1622 shipwreck. The pieces in the collection are inspired by the treasure troves of jewelry found within the shipwreck down to the old techniques used to craft these centuries-old pieces. There are five collections: Atocha, Chakana, Muisca, Royal Orb and Verity, each with its own distinct style and flair.
Each piece recalls the history of the region and the long-standing tradition of the emerald. In the emerald's long-standing history, the gem was worshipped, sacrificed and offered to the gods in ritualistic ceremonies. And in ancient Andean mythology, they were said to be transformed from the tears of a princess after the death of her prince.
Muzo is a town in the Western Boyacá Province of Boyacá, Colombia, which has been known for centuries as the birthplace of the world's most quality emerald gemstones. Muzo is comprised of five underground mines, including four vertical mines and a spiral mine, La Rampa. Not only are gorgeous gems discovered here, but the La Rampa mine site hosts geological research missions. Social responsibility is at the forefront of Muzo's ethos; the company gives back to local communities through The Muzo Foundation, which provides education, food security, leadership programs and improved living conditions for thousands of the region's residents. The company also is dedicated to the environment by banning aggressive mining, as well as focusing on reforestation, hydroseeding and erosion-control programming.
Enjoy shopping the beautiful collection online, which is dedicated to Colombia's emerald history.
For more information and to learn more about Muzo, visit muzostore.com