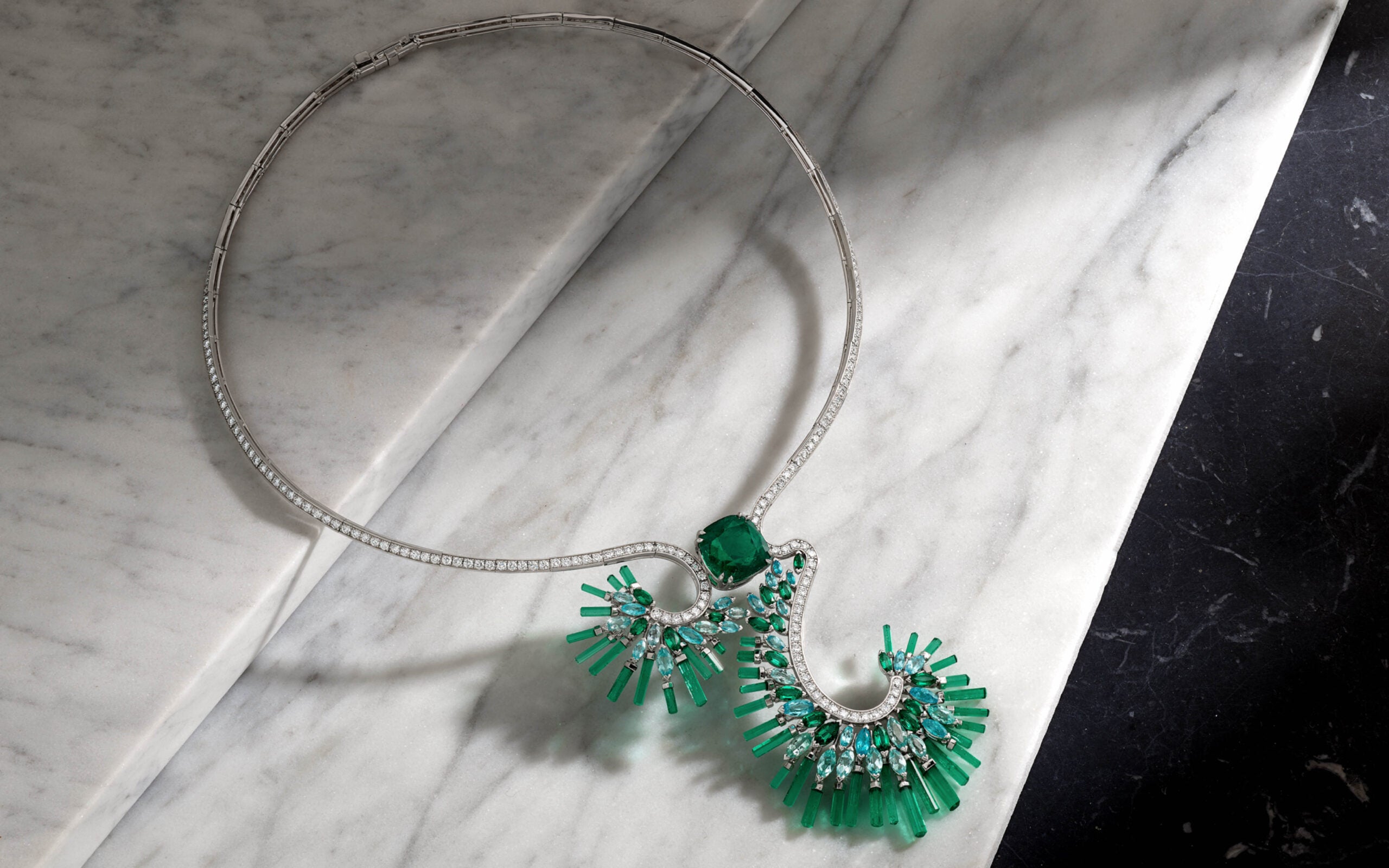 Online luxury shopping destination, Net-a-Porter, is delivering the ultimate luxury destination for its high-jewelry and timepiece connoisseurs via its new invitation-only digital shopping experience, EIP Privé, which launched July 3.
EIP stands for 'Extremely Important People,' which Net-a-Porter truly believes: Many of the selections on the site will have traditionally offline jewelry maisons' most coveted selections, including unique pieces that are unable to be created. Designed for extremely important people, indeed.
The shopping experience is interactive and totally personalized via EIP Privé's Personal Shoppers: Each client who is invited will be able to customize pieces, commission bespoke pieces and also help in sourcing desired jewelry and timepieces around the world.
This private, personalized shopping experience will have world exclusives for brands; the six brands helping to launch this elevated e-commerce destination include, Boehmer et Bassenge, Piaget, Boghossian, Bayco, Nadia Morgenthaler and Giampiero Bodino. Significant pieces including exquisite emerald necklaces; diamond-encrusted rings; ruby earrings; and pearl earrings will be on offer in a variety of styles and settings.
Before purchasing, customers will have the chance to try on the pieces through secure pick-up and delivery, called 'Try Before You Buy,' similar to the process of traditional fine-jewelry boutiques.
"Building on the success of our Fine Jewelry & Watch suite, we are delighted to introduce a special collection of exquisite, high jewelry pieces at Net-a-Porter," says Alison Loehnis, President Net-a-Porter and Mr Porter.  EIP Privé will offer clients a truly unique opportunity to discover the world's most exclusive high-jewelry maisons through a highly personalized, invitation-only service."
Additionally, EIP Privé will deliver to more than 170 countries worldwide. Later this year, EIP Privé will expand upon on its watch offerings and will also include men's jewelry. This is the brand's first foray into offering high-jewelry at this level to its elevated customer base.
For more information, visit net-a-porter.com