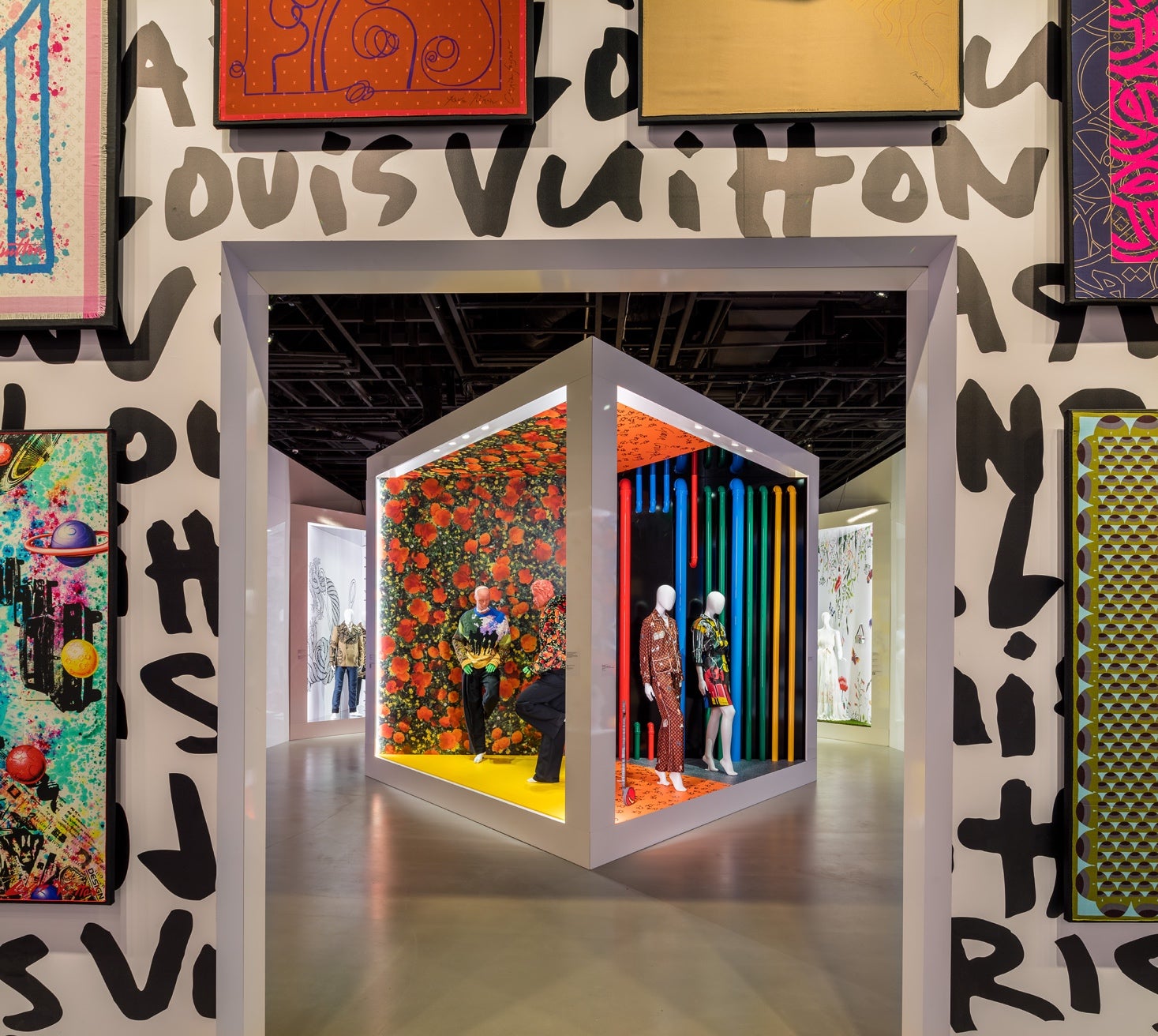 Over the years, Louis Vuitton has had an impressive roster of collaborations with artists, including Takashi Murakami, Jeff Koons and Stephen Sprouse, to name a few.
Opening Friday, June 28, in Beverly Hills in LA, the concept exhibition will showcase the brand's journey through its collaborations using interactive digital technology and art to tell the story. It will run through mid-September and is sure to be one of the top attractions for fashion lovers and art enthusiasts this summer. Housed in a two-story building, the airy space on Rodeo Drive will also include ready to wear from Marc Jacobs, Kim Jones, Virgil Abloh and Nicolas Ghesquière.
The exhibition has ten rooms focusing on each collaboration, including a journey of the French maison's heritage since 1854. The exhibit will house never-before-seen items, archival pieces and more. The exhibition is tied to Louis Vuitton's newest launch: ArtyCapucines, a new initiative for the house that brings together six artists, including Alex Israel, Urs Fischer, Tschabala Self, Nicholas Hlobo, Jonas Wood and Sam Falls, to reinterpret the brand's Capucines bag.
Each piece that was created offers a personal touch from each artist but with a distinct Louis Vuitton influence. Chic, avant-garde and well, beautiful, the bags – and the exhibit – are a sight to behold.
For more information, visit louisvuitton.com