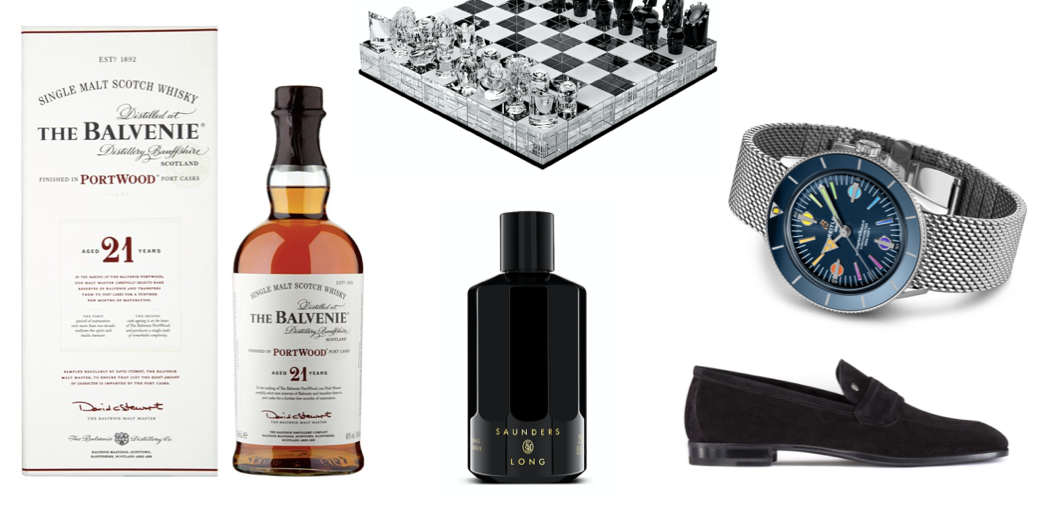 This year's Father's Day is likely to be quite different from the ones that have come before it. Annual traditions will have to be put on hold as the effects of Covid-19 disrupt our normal way of life. Although many of us will not be able to see our father's this year, we can still show our love by sending them a thoughtful gift. Elite Traveler has put together this luxury Father's Day gift guide to spark your imagination.
Stefano Ricci, Suede Loafers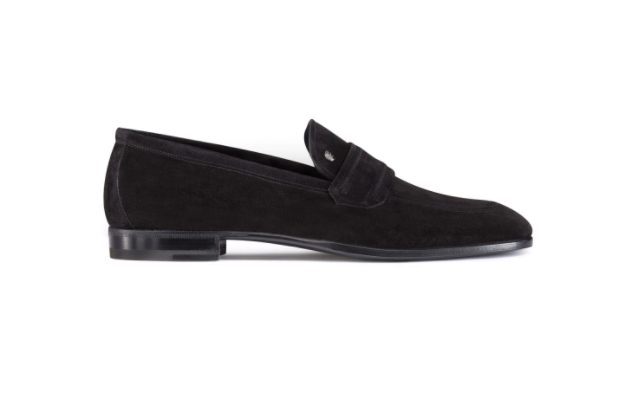 Stefano Ricci produces some of the most striking pieces in men's fashion, but these classic suede loafers have been designed for everyday wear. What they lack in Stefano Ricci's usual distinction, they certainly make up for in quality. The loafers are made with the finest suede leather by master craftsman in Italy. The iconic eagle head motif, usually so prominent, is subtly embroidered on the tongue. They are perfect for the man who champions quality over quantity as they offer an effortless transition from day to night.
$1,800, stefanoricci.com
Saunders & Long, Travel Grooming Set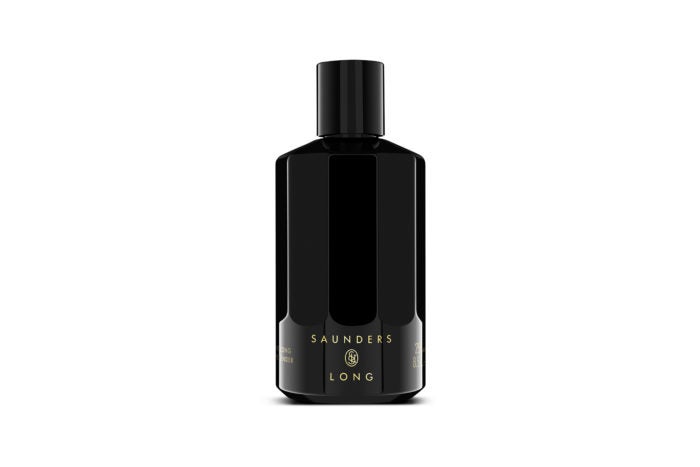 Saunders & Long is the brainchild of Nick Saunders and Jonathan Long, the former a marketing expert and the latter a grooming guru with over two decades of experience. Through years of research, they have created a range of luxury grooming products that over the last year have shaken up the competitive industry. For a father that is constantly on the go, its ingenious travel products are the perfect gift. Its Long Weekender is an industry first, offering five key elements of grooming – shampoo, conditioner, bodywash, shaving cream and hair grooming cream – in one product. Owning just one bottle of this stuff dramatically reduces the size of a man's washbag. All the products are made with high-quality ingredients in the USA.
An at-home virtual wine tasting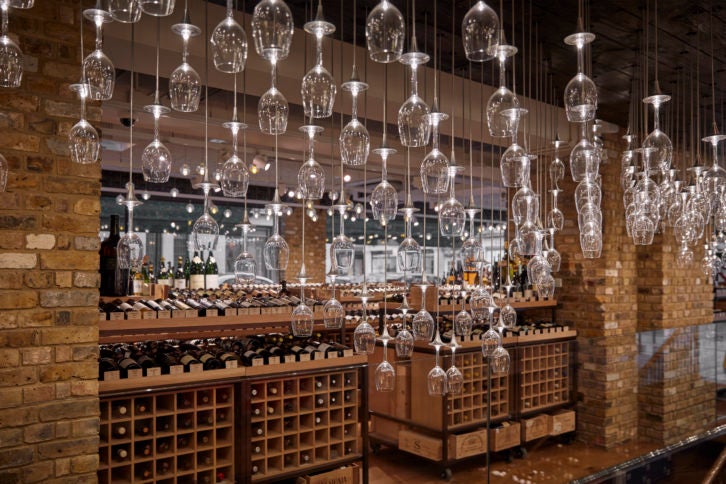 With bars, restaurants and vineyards closed to the public in almost all of the world's major wine regions, epicureans have had to find new and novel ways to get their fermented fix. A number of vineyards have taken advantage of video call technology to set up virtual wine tastings. Participants are sent their wine through the mail ahead of time and then join a video call with a sommelier to ensure they appreciate the complexity of the wine. Elite Traveler has already written a piece on several notable vineyards offering this service in the US, while Hedonism Wines is doing the same thing in the UK. All follow a the same principles and offer extraordinary wine and an immersive tasting experience.
A Buy Now, Stay Later Travel Bond
The hotel industry is likely to be among the worst hit from the Covid-19 pandemic. The vast majority of hotels have lost almost 100% of their expected income, and the effects are likely to be felt years after the virus has been conquered. But there are a variety of ways to support hotels in the meantime. The most effective way is by purchasing a Buy Now, Stay Later bond. You buy hotel bonds now in increments of $100. Following a 60-day maturation date, you'll receive a value of $150 to be redeemed against a stay at the hotel of your choice. The money will help to keep the hotels running during the lockdown.
Buying a bond this Father's Day will not only be helping a hotel but giving him an adventure to look forward to. Hundreds of hotels from around the world have signed up for the program and more are being added every week. Some of the more notable hotels are the ultra-exclusive Jade Mountain Resort in St. Lucia and Bisma Eight in Bali.
From $100, buynowstaylater.com
The Balvenie PortWood 21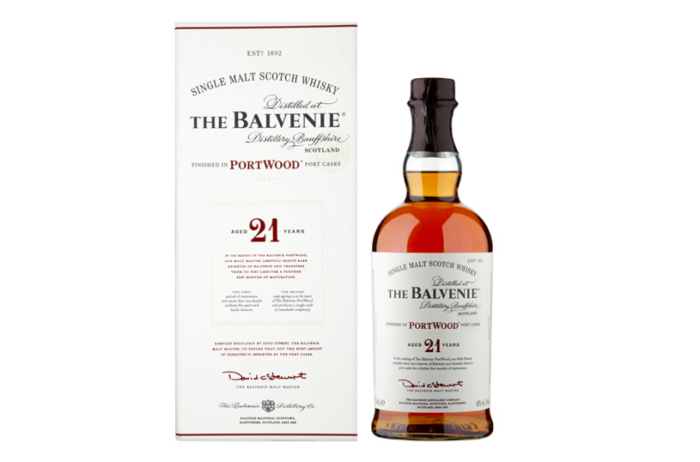 Choosing the right whisky to fit into a collection is a deeply personal choice, and perhaps not something one should take a chance at. Instead, look at an everyday whisky that even the most committed aficionado would enjoy. The Balvenie PortWood 21 is a modern classic. At $225 a bottle, it is fit for frequent consumption and offers a deep level of complexity that will remind drinkers of their most treasured whiskies. Aged for a minimum of 21 years in traditional oak casks, the whisky is then finished in port casks, making it a rare marriage of The Balvenie distillery. The taste is refined and contains remarkable character. It is creamy and silky on the palate, with fruit, honey and spice notes.
$225, drizly.com
Maserati e-scooter 8.5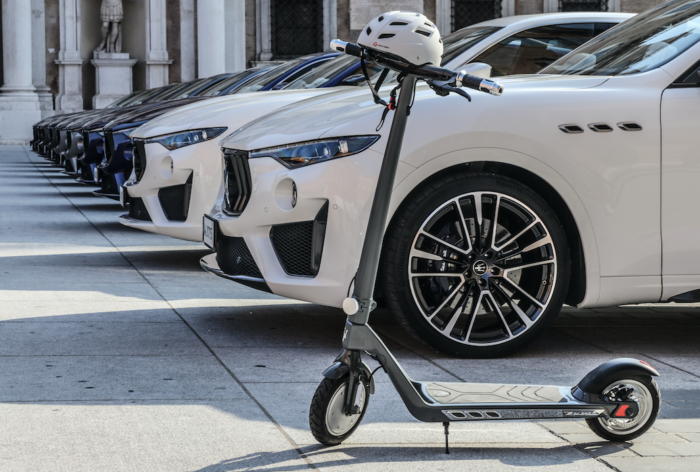 When life gets back to normal and we return to the office, many of us will be seeking alternative methods of transport. City planners are already talking about a once-in-a-generation opportunity to overhaul transport networks. Personal transportation will play a huge role in that, and electric scooters are likely to be far more common in years to come. Italian car company Maserati released its own e-scooter last year, offering the same level of engineering and craftsmanship as you would expect from one of its cars. The scooter was initially launched to kickstart Maserati's drive towards an electric scooter. With 8.5-inch wheels and weighing 28lbs, it is designed to handle the lumps and bumps that will invariably come its way up and down city streets.
$1,120, maserati-ebikes.com
K+M Extravirgin Chocolates, Sampler Gift Box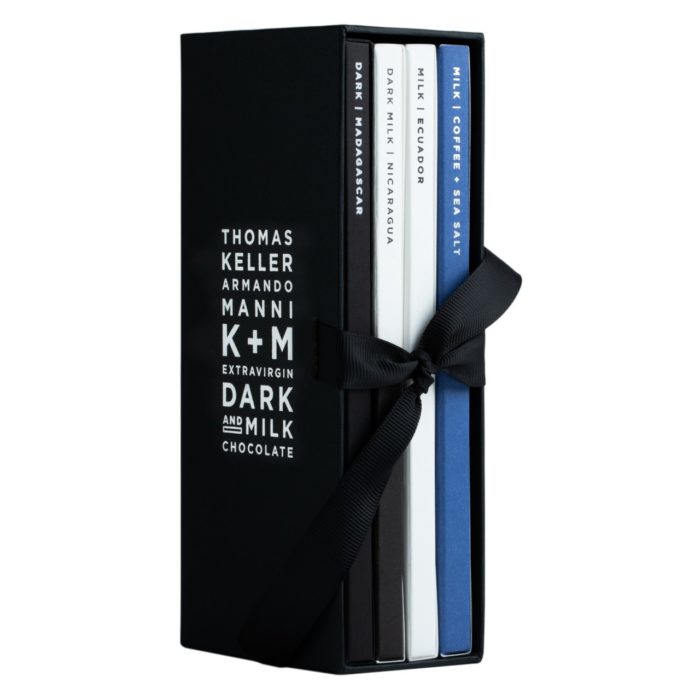 Owning some of the best restaurants in the US, Chef Thomas Keller takes his food serious, even confectionary. He partnered with Armando Manni, an olive oil producer, to create a range of chocolate that is delicious and comes with added health benefits. Using a new method to process the cocoa beans retains many of the antioxidants that usually lost with standard processes. Each bar is then fortified with a small amount of heart-healthy MANNI organic extra-virgin olive oil.
The Sampler Gift Box offers one of each of K+M Extravirgin Chocolate's three delicious chocolates alongside the newest bar, Milk Coffee + Sea Salt. K+M's newest bar features lush notes of coffee and caramel with a hint of sea salt and a tantalizing crunch from locally roasted coffee beans. It is complemented by the Milk Ecuador's assertive caramel and butterscotch, with hints of fruit and spice; the Dark Milk Nicaragua's clear, fruit-forward notes combined with sweet, malty flavors; and the Dark Madagascar's flavors of bright grapefruit that evolve to reveal notes of rich caramel.
$49.95, kellermannichocolate.com
Saint-Louis, Chess Board Collection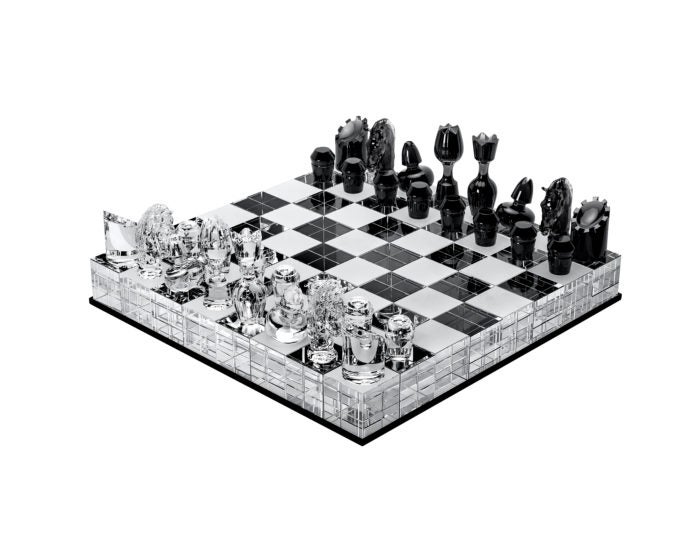 A chessboard is one of those items that can be both functional and decorative. The Saint-Louis limited-edition chessboard is striking piece worthy of anyone's games cabinet. The pieces and board have been made to the exacting standards of Saint-Louis using clear crystal. The board itself is made of beech stained in light or dark and covered with a matt varnish. The pieces facing each other are inspired by Saint-Louis decanter caps, with the exception of the Knight, which has been specially created for this game.
$10,500, saint-louis.com
Puiforcat, Silversmithing Knives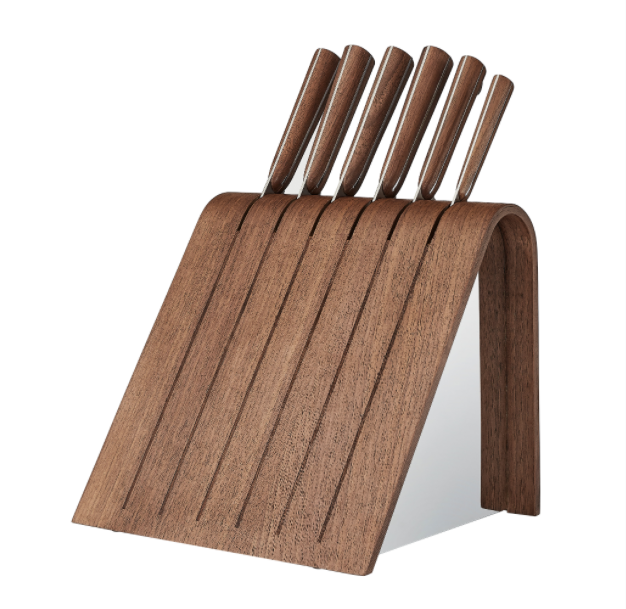 A man is only as good as his tools, and for a chef nothing is more important than a good knife. The House of Puiforcat remains the biggest name in silversmithing, and its set of six expert kitchen knives have been a winning choice since their initial release in 2011. Originally designed by Michelin-starred chef Pierre Gagnaire. The handles combine functional elegance and balanced proportions, asserting their unique character with their cruciform structure. Made from solid steel and walnut wood, the Silversmith's knives are manufactured in France in specialized workshops. The whole set sits in a beautiful walnut block that would fit into the kitchen of any discerning dad.
$3,900, puiforcat.com
Breitling Superocean Heritage '57 Capsule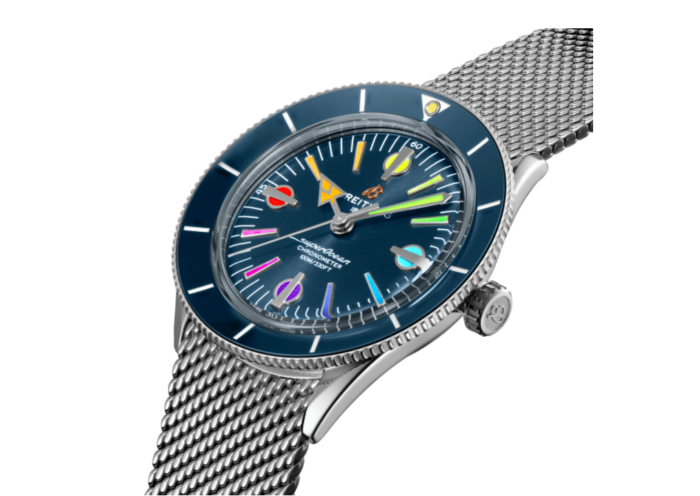 A gift that gives back, this new watch from Breitling has been released to raise money for the frontline healthcare workers in the global fight against Covid-19 in some of the most affected countries. The rainbow-inspired face has been designed to symbolize hope and optimism. For every watch sold, Breitling will donate CHF 400 ($412) in an equal split between six charities. That will be increased to CHF 1,000 ($1,030) for the first 100 pieces sold on its website.
As well as going towards a good cause, the watch is also beautiful and is fit for everyday summer wear. The Superocean Heritage '57 Capsule collection pays tribute to the original 1957 SuperOcean and the cool, laid-back surfing lifestyle of the 1960s. This colorful variation comes in a limited edition of 1000 pieces and will surely be coveted as a collectors' item in the future.
$5,025, breitling.com