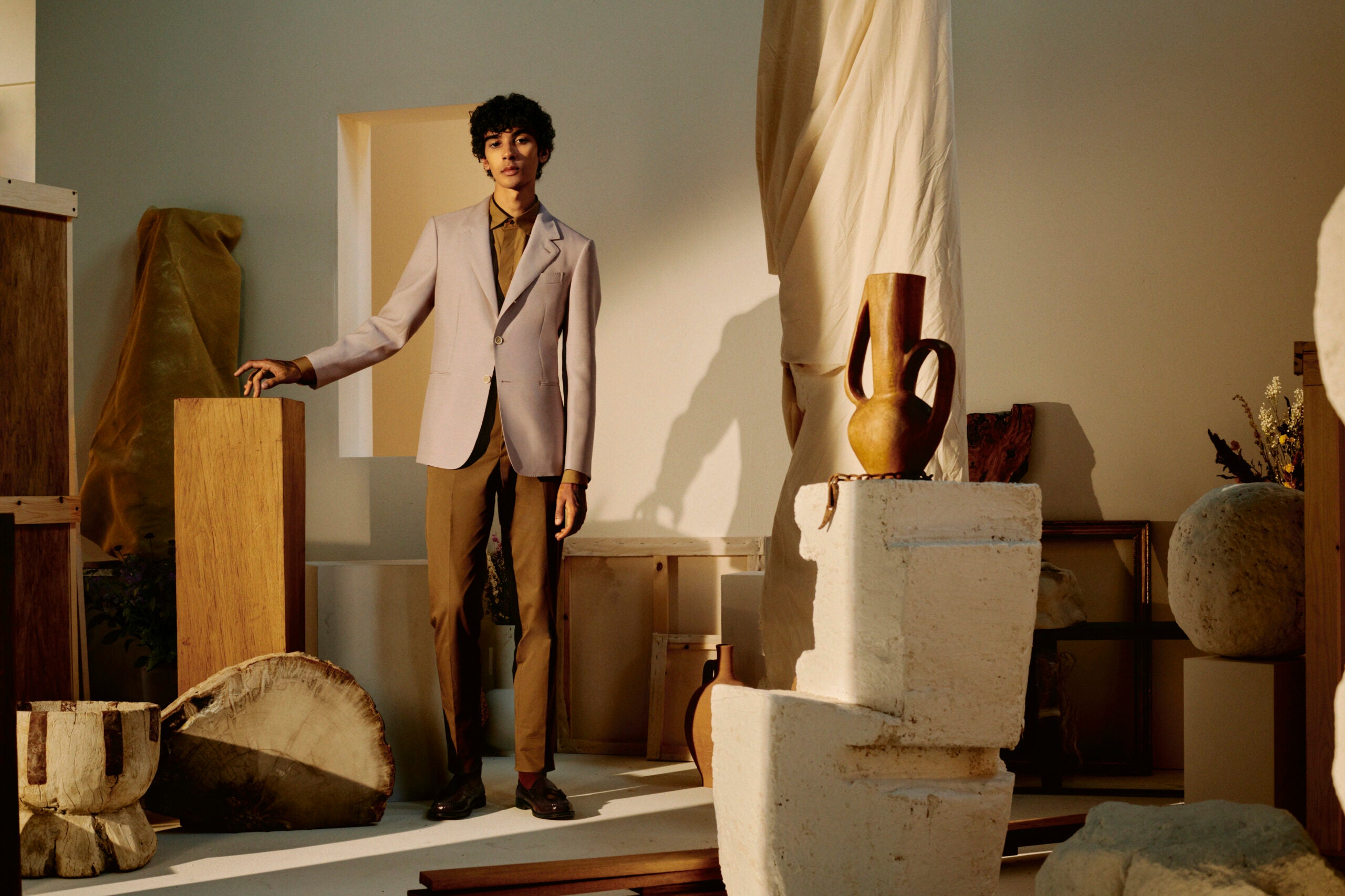 The words Italian and craftsmanship go together as naturally as apple and pie. The European country remains a world leader in making things properly, particularly when it comes to men's fashion. That is why online retailer Mr Porter has launched a new boutique dedicated to celebrating all things Italy.
Launching this week, the Italian Masters will showcase 25 of the leading and defining voices in the world of traditional and contemporary style. While all are unmistakably Italian by their nature, each of the brands has been chosen for its unique approach in either manufacturing or craftsmanship. The resulting collection comprises over 259 unique and distinct products across clothing, footwear, accessories and homeware.
As well as celebrating a diverse range of production techniques, the collective capsule also includes all corners of Italian fashion, from globally recognized fashion houses to independent artisans. It also sees two brands available on Mr Porter for the very first time, the Milan-based men's accessories brand Villa, and the Varese-based, Missoni Home. In total, Mr Porter now offers pieces from 65 Italian brands.
To mark the launch, Mr Porter has partnered with the Fondazione Cologni dei Mestieri d'Arte to support its apprenticeship program. The initiative matches 25 Italian graduates from a selection of the best schools and universities of Arts and Crafts with 25 Italian artisanal businesses. The program helps keep traditional craftsmanship techniques alive with a seven-month placement comprising one month of university training in Milan, followed by six-months on-the-job experience.
Sam Kershaw, buying director at Mr Porter, said: "Italian Masters encompasses an extensive offering of both well-known and specialty Italian brands, all of which have a unique point of view and a distinct craftsmanship sensibility that enhances the overall collection.
"We aimed to seek-out and nurture exclusive product stories with each of these outstanding brands, and especially wanted to shine a light on the smaller artisanal partners who are so important to sustaining specific skills and one-of-a-kind manufacturing techniques. We're also thrilled to partner with the Fondazione Cologni to support future generations of Italian manufacturing and craft."
The Mr Porter Italian Masters Brands
Altea, Aspesi, Caruso, De Petrillo, E.MARINELLA, Etro, Fabbrica Pelletterie Milano, Fornasetti, Francesco Maglia, Giuliva Heritage, Incotex, L.G.R, Lardini, Lorenzi Milano, Massimo Alba, Missoni and Missoni Home, MP Massimo Piombo, Officine Creative, Pineider, Rubinacci, Seed to Skin, Valextra, Valstar and Villa.
The Italian Masters collection ranges in price from $60 to $11,995. mrporter.com