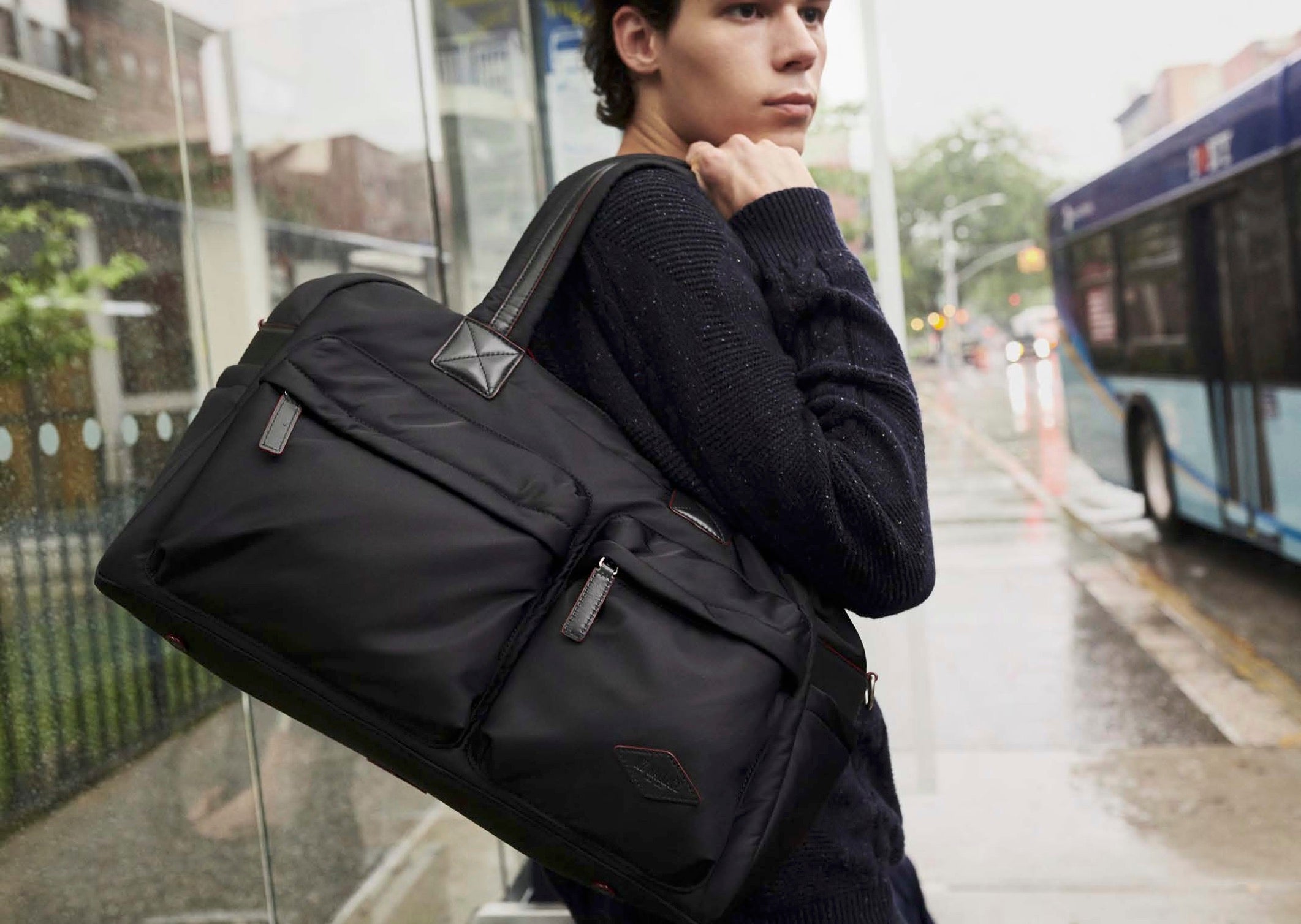 Luxury bag specialists MZ Wallace has announced the launch of its first-ever men's collection. The Bleecker Collection will be available from November 5 and features six signature styles ranging from $95 to $425.
The company was established in 2000 and has successfully grabbed a piece of a very competitive industry. The women's collections have proved popular for their pragmatic design, timeless appeal and high quality.
Until now, there had been no concerted effort from the company to repeat its success in the men's market with only the unisex Metro Collection on offer. The Bleecker Collection represents its long-awaited first move into men's fashion.
It is a select range of six pieces ranging from a Dopp kit to the Bleecker Duffel. Each is built to exacting standards using premium materials with functional attributes, such as water and stain resistance, ultra-lightweight and durability.
"At the core of our brand is design that works — for travel, fitness, work, weekend, or all of the above," said Monica Zwirner, MZ Wallace's cofounder and designer. "That ethos translates across genders. We've noticed a growing number of men gravitating to our existing unisex styles as a pragmatic choice for their busy lifestyles. The Bleecker Collection is a natural progression stemming from this customer feedback and demand."
"Like our women's offering, the goal with the Bleecker Collection is to address as many of his needs as possible with a considered selection of sensibly edited pieces, rather than endless singlefunction options," said Lucy Wallace Eustice, MZ Wallace's cofounder and designer.
"The collection reflects the thoughtful design and lasting quality that are so inherent to us as a brand. He'll find exactly what he's looking for here, whether it's a small kit to organize his grooming essentials, a sleek computer bag for the office, or something larger for travel."
The men's Bleecker Collection is now available at MZ Wallace stores, select retailers and online at mzwallace.com.