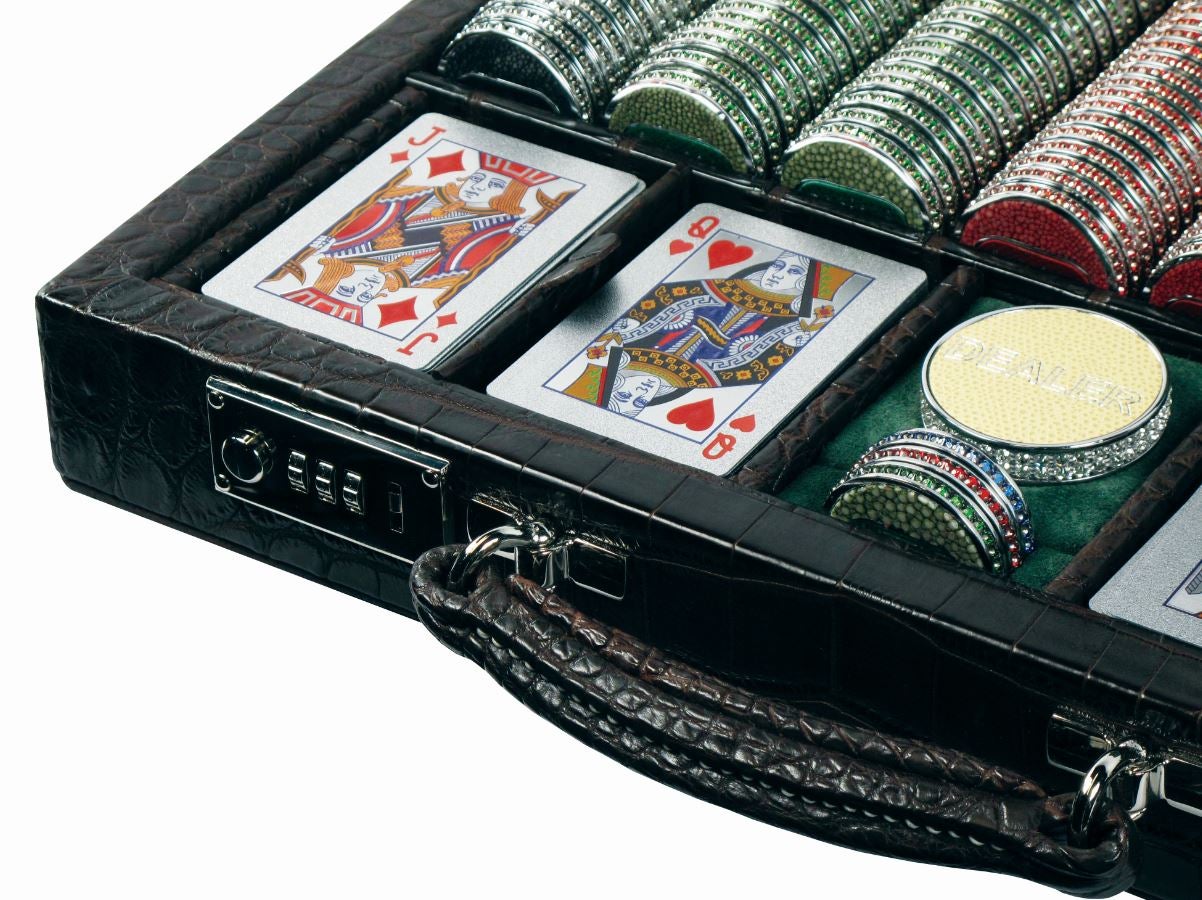 This story originally appeared in the September/October 2017 issue of Elite Traveler.
Geoffrey Parker, known around the world for its incredibly chic, hand-crafted board games and games tables, sets the bar even higher than usual with perhaps its most incredible creation to date: the Exceptional Poker Set. Exceptional, indeed. Featuring more than 22,500 precious stones, approximately 25lb of 18K gold, and exotic skins, this set takes more than six months for the third-generation family company to build and is available through the newly-launched Avarice Marketplace.
The hand-bound alligator case (in your color of choice, naturally), has two solid 18K gold combination locks. Inside, you'll find double-sided poker chips, also made from solid 18K gold, inlaid with shagreen and Dauphin calf leather embossed with your choice of denomination and value, with the option to personalize one side. The different colored chips have precious stones set around the outside (purple with white diamonds, blue with sapphires, green with emeralds, red with rubies and black with black diamonds) and are neatly nestled in the suede-lined case.
There's also a handsome solid gold dealer button and three blind buttons. As to the cards? The set is complete with four decks of gold-plated playing cards in alligator card lifts. If poker isn't your game, Geoffrey Parker can make anything your heart desires, including backgammon, roulette, Monopoly, Clue and Scrabble.
From $6.5m, available through Avarice Marketplace: contact@theavaricegroup.com, theavaricegroup.com