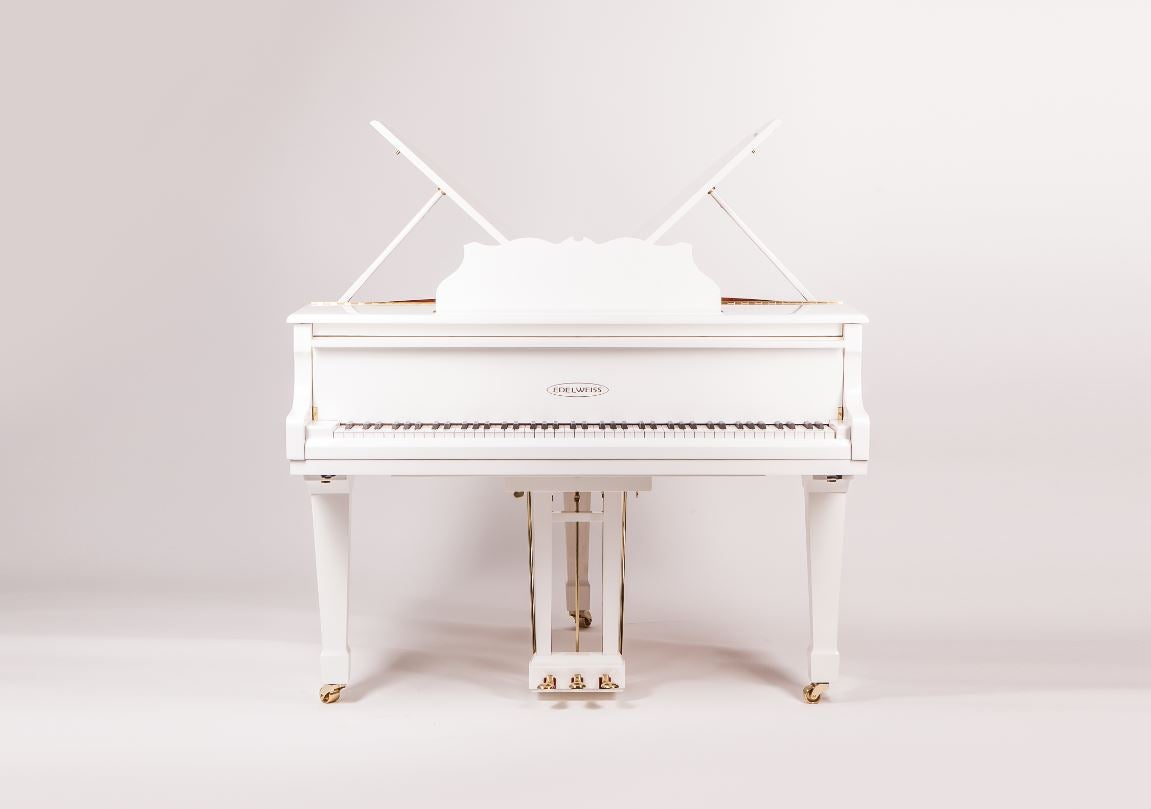 This story originally appeared in the May/June 2018 issue of Elite Traveler.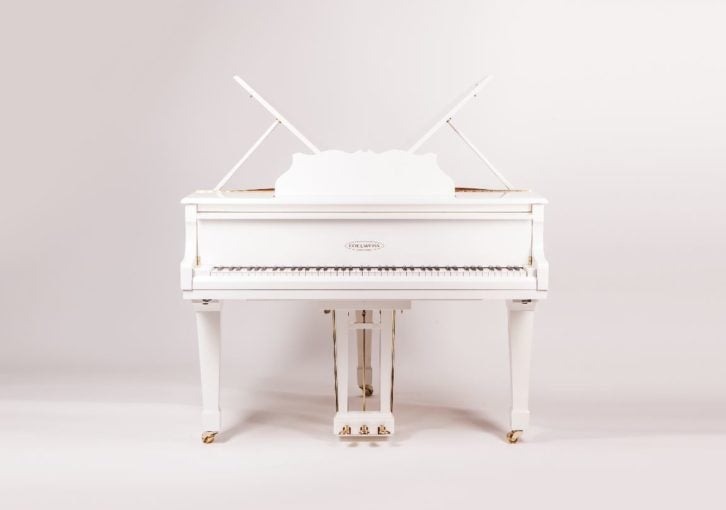 Create your own musical masterpiece with an Edelweiss player piano—they are fully customizable, with hundreds of design options, right down to the keys. Choose every element from legs to lid, with a wide range of colors and finishes, from classic midnight black to statement-making gold. And thanks to a hidden iPod and an invisible bank of precision electronic solenoids, the Edelweiss can play 400 preprogrammed songs—no live pianist required.
The instruments are assembled by 1066 Pianos, a world-renowned workshop in Cambridge, England, that was founded in 1975 by a physicist who wanted to apply the precision of science to restoring and building fine pianos.
Each piano is lovingly tended to by 1066's master piano craftsmen and artisans until the best possible finish is achieved. We love this chic white and gold edition, a classic addition to your home. The full line of Edelweiss self-playing pianos ranges from the upright Klavier U46 (46.5in tall) to the boudoir grand Flügel G75 (75in tall).The firm's Sygnet G50 is officially the world's smallest self-playing grand piano at just four-foot-two.
From $50,000, edelweisspianos.com