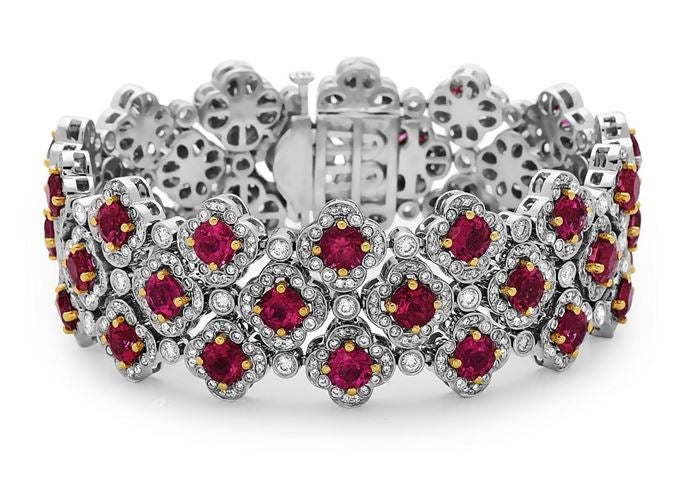 This story originally appeared in the November/December 2017 issue of Elite Traveler.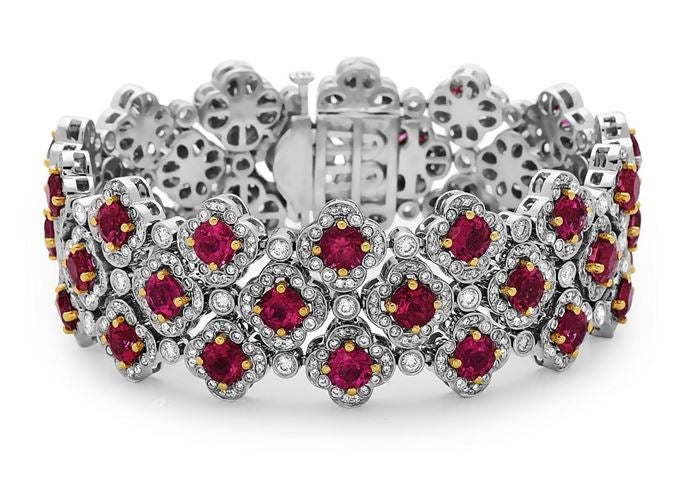 Rubies have long been considered the 'king of all gemstones,' but we love rubellites and red sapphires nearly as much. And yes,while red stones are perfect for the holiday season, these pieces feature stunning craftsmanship and stones that are well suited to wear year-round.
At Graff and Bayco, rubies take center stage. Graff's Rhythm bracelet features pear-shaped and round-cut rubies, which serve as a melodious accent to nearly 35 carats of sparkling diamonds. Bayco's cuffsets the focus squarely on its large rubies, with five incredible cushion-cut stones weighing over 40 carats spanning the top of a bracelet.
For a less traditional take on rubies, Fernando Jorge's Electric Shock collection features pear-shaped rubies set 'backwards' for a contemporary take on one of history's most loved stones. Lydia Courteille's ornate ring features a mix of red stones to create an incredibly rich, red backdrop for a significant 10.50-carat rubellite. Charles Krypell's romantic bracelet uses diamonds and yellow gold to highlight over 20 carats of rubellite.
Bentley & Skinner, a London-based company holding two royal warrants, specializes in fine antique jewelry. Its beautiful late-Victorian crescent brooch features graduating cushion-cut rubies with old brilliant-cut diamonds as an accent.
Click through to see our pick of radiant rubies.
[masterslider id="19″]