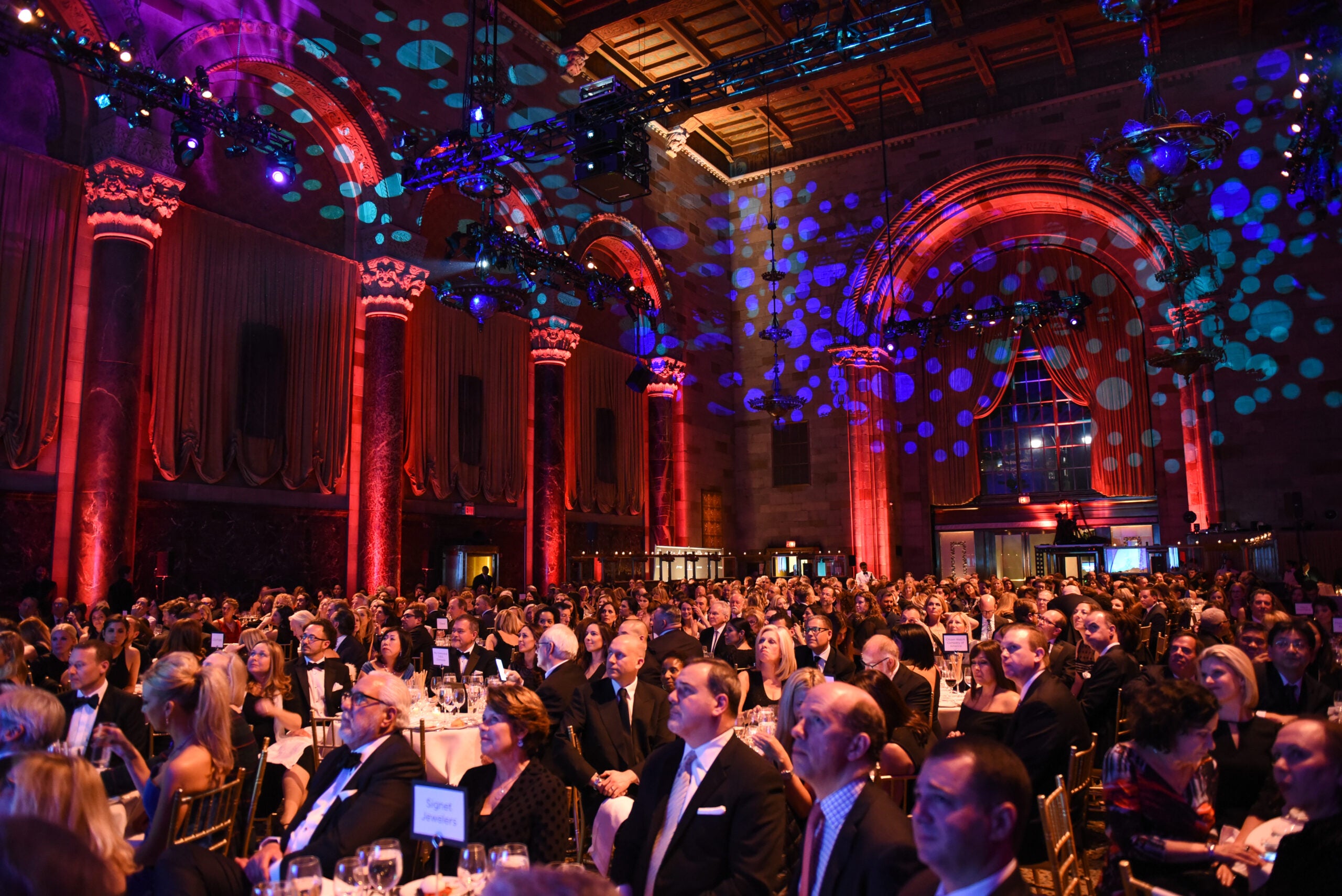 The Jewelers of America's 15th annual Gem Awards, affectionately known as the Oscars of the jewelry industry, honored the outstanding achievements of individuals and companies in the Jewelry Design and Watch Excellence categories. Nominees were chosen and voted upon by their peers, and announced at Cipriani in New York City, where the Gem Awards ceremony took place. Red carpet? Check. Designer gowns? Check. High-wattage diamonds and gemstones? The vaults were emptied and the best of the best in jewelry made its grand appearance.
The Gem Award for Lifetime Achievement was given to Jim Rosenheim, a man whose accomplishments would take an average person three lifetimes to achieve. Career highlights include taking his parent's small antique jewelry store in Washington D.C., Tiny Jewel Box, and transforming it into a very large Tiny Jewel Box with fashion-focused, designer jewelry collections.
Rosenheim is credited for discovering some of today's biggest names at the beginning of their careers, such as David Yurman and Alex Sepkus, and has sat on the boards of Jewelers of America and Jewelers for Children. He was inducted into the National Jeweler Retailer Hall of Fame in 2011. Rosenheim earned his BA degree from Syracuse University and MBA from the American University before receiving a graduate degree from the Gemological Institute of America as both a lapidary and bench jeweler.
However, lifetime achievement means so much more than career and academic accomplishments. Rosenheim has rounded out his life's purpose by giving his time and resources to many charities both in and outside of the jewelry industry. The Arena Stage, Holocaust Memorial Museum, Michael J. Fox Foundation, and countless other worthy organizations have benefited from the altruism of Jim Rosenheim.
The three nominees for the Watch Excellence category were A. Lange & Söhne, Jaeger-LeCoultre and Patek Philippe, each bringing nearly 200 years of rich history in the craft and engineering of watch making.
A. Lange & Söhne
A. Lange & Söhne's story includes revolutionizing the Saxony precision-watchmaking industry, dating back to 1845. Each A. Lange & Söhne watch is hand-assembled, and prized for its beautifully decorated in-house movements.
Jaeger-LeCoultre
Jaeger-LeCoultre has been captivating watch connoisseurs since 1833. Among many things, Jaeger-LeCoultre is known for the Calibre 101, which holds the world record for smallest watch movement. Today, the company continues creating groundbreaking, sophisticated and imaginative timepieces.
Patek Philippe
Antoni Norbert de Patek and Jean Adrien Philippe founded their company in 1839. In 1851, Queen Victoria and Prince Albert purchased some of the first Patek Philippe keyless pocket watches at the Great Exhibition in London. While staying true to the finer details, such as hand-finished and polished parts, Patek Philippe continues to lead the charge in creating revolutionary timepieces of distinction, making them the recipients of the 2017 Gem Award for Watch Excellence.
In the Jewelry Design category, the three nominees for the Gem Award were Arun Bohra of Arunashi, Suzanne Kalan and Lucia Silvestri of Bulgari.
Arunashi
Arun Bohra's family has been in the jewelry industry since 1841, and this heritage plays a big part in Bohra's one-of-a-kind Arunashi pieces. Art, fantasy, tradition, innovation and drama are all elements of his signature designs.
Suzanne Kalan
Suzanne Kalan has been designing fine jewelry for over 28 years, setting herself apart as a leader in modern, timeless jewelry. Kalan is best known for her use of custom-cut gemstones and diamond baguettes, each placed asymmetrically to create her trademark style.
Bulgari
Lucia Silvestri began her jewelry career in Bulgari's gemological department when she was 18 years old. Her dedication, hard work and, of course, passion for gemstones all helped Silvestri to ultimately realize her dream of becoming Bulgari's Jewelry Creative Director. The 2017 Gem Award for Jewelry Design was given to Lucia Silvestri.