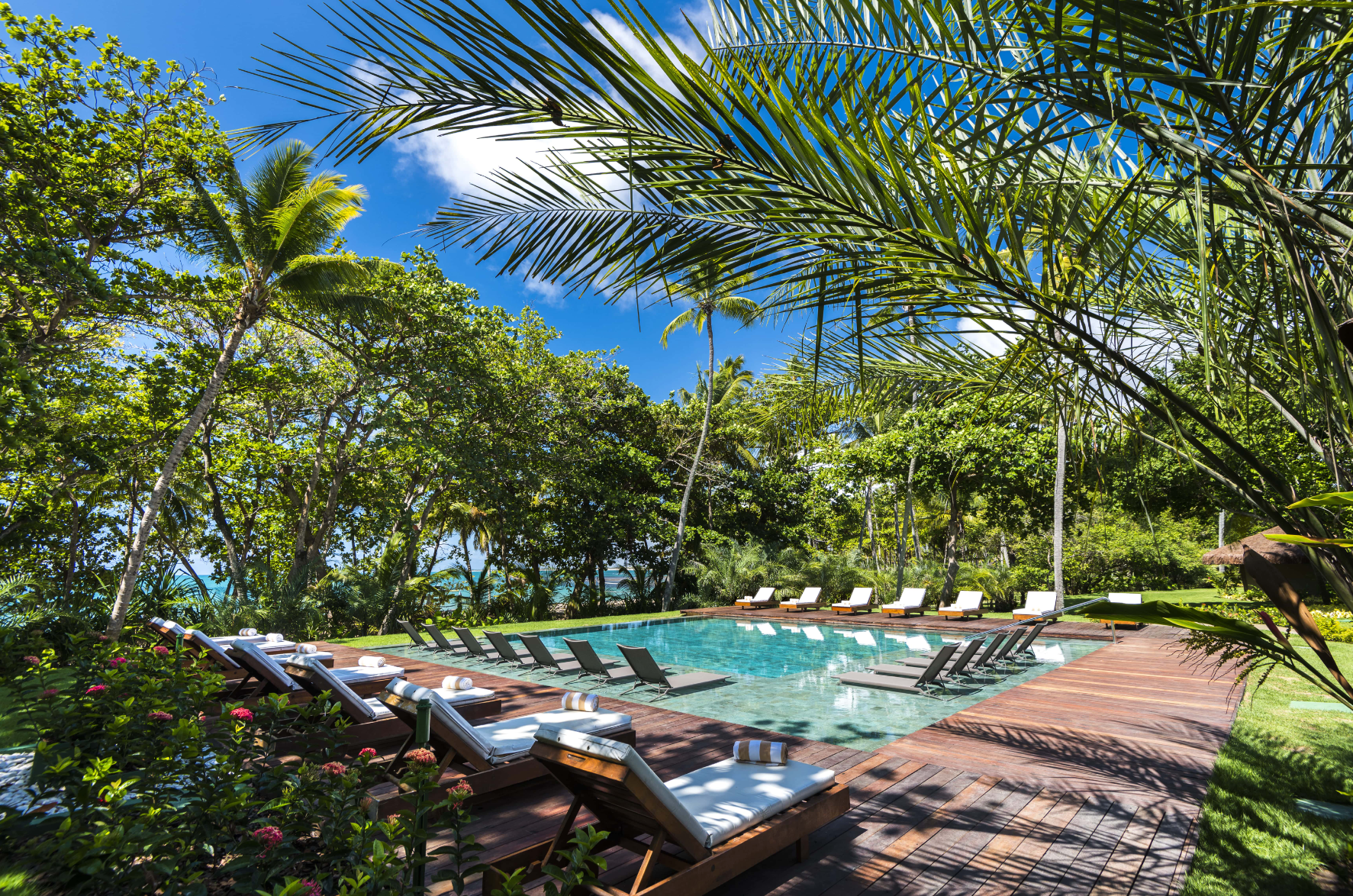 The new Anantara Spa at Tivoli Ecoresort Praia do Forte along Brazil's Bahia coast is not to be missed. The spa, which opened in April, is the second Anantara Spa in Brazil offering restorative experiences and healing therapies in the middle of a vast tropical rainforest.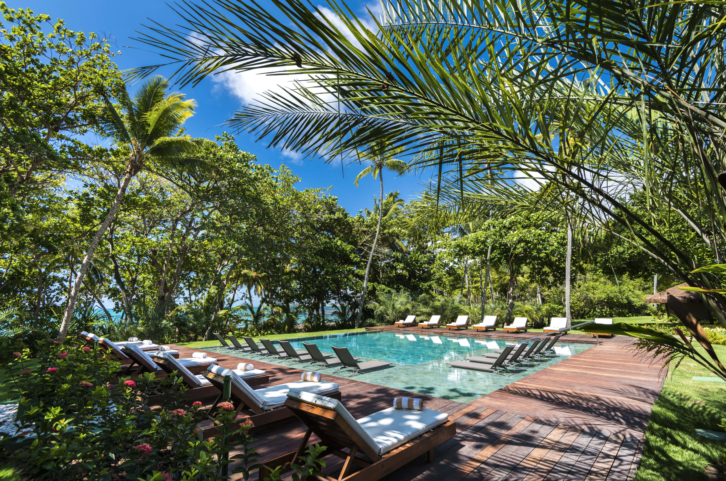 Anantara Spas worldwide are nothing short of amazing. Known for delivering wellness-themed journeys, each spa taps uses ingredients and techniques from the surrounding community to make every spa experience unique. The spa at Praia do Forte is no different.
The spa was designed by architect Sidney Quintela, a true sanctuary that boasts a private outdoor swimming pool available only to Spa guests, teak-roof-covered Jacuzzi, cold water tank, steam room and dry sauna. There are 11 treatment rooms in total, and each in an air-conditioned room with windows looking out onto the surrounding coconut trees and native flora.
With a strong focus on detoxing and cleansing, we recommend booking the Elements of Praia do Forte using local ingredients, such as herb pindas, heated oil and a palm-oil body mask. This treatment helps remove toxins, hydrates the skin, balances your energy and relaxes you. Anantara Spa has Thai origins so in addition to Brazilian rituals, expect soothing Thai-inspired techniques through massages, facials, body therapies and energizing treatments. The skilled therapists will customize everything to your individual needs and goals. Kids, men and expecting mothers have set menus so there's something for the entire family.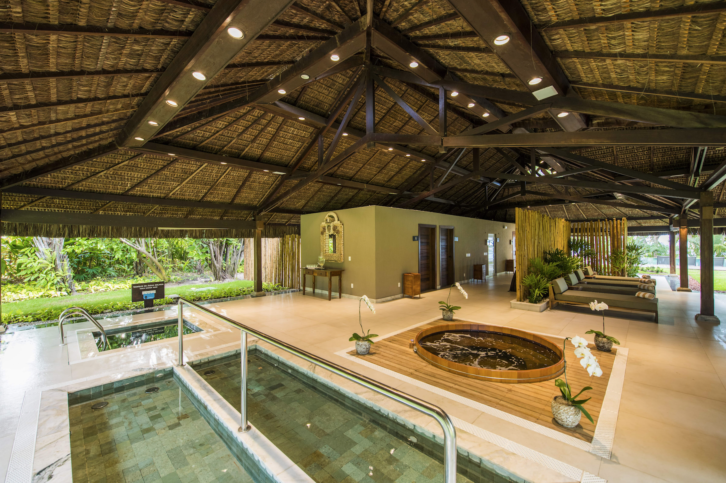 Allow the Pool Villa to act as your home-away-from-home during your stay. The bi-level villas are open-plan spaces with a private pool, common area, kitchen, swimming pool and three suites. Through booking this, every guest over the age of 16 has access to the Anantara Spa's relaxation area. While you're here, explore the tropical rainforest that surrounds the land, dine at one of four Brazilian restaurants or stop by the Ice Bar, known for its tropical cocktails.