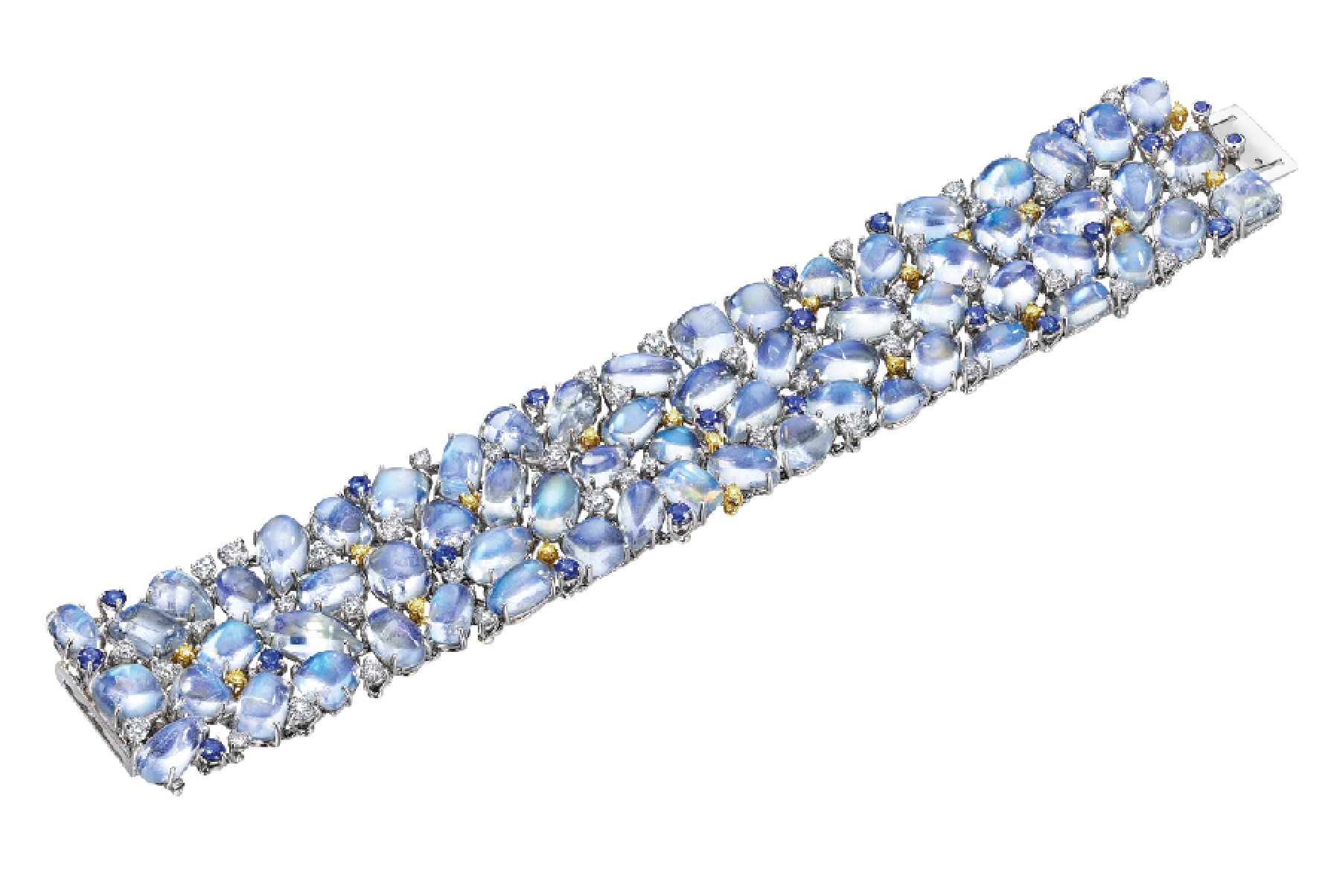 Moonstone's adularescence (the light-scattering phenomenon that gives it that brilliant glow) is why the gemstone has been considered good luck for centuries — it was given its name because it resembles a full moon hiding behind a veil of clouds.
The silvery, pale-blue hue is mesmerizing, and there's no size or placement of moonstone too insignificant.
Of course, moonstone surrounded by diamonds and sapphires make it shine even more.
Ray Griffiths
Necklace in 18K yellow gold and oxidized silver with 175 carats moonstone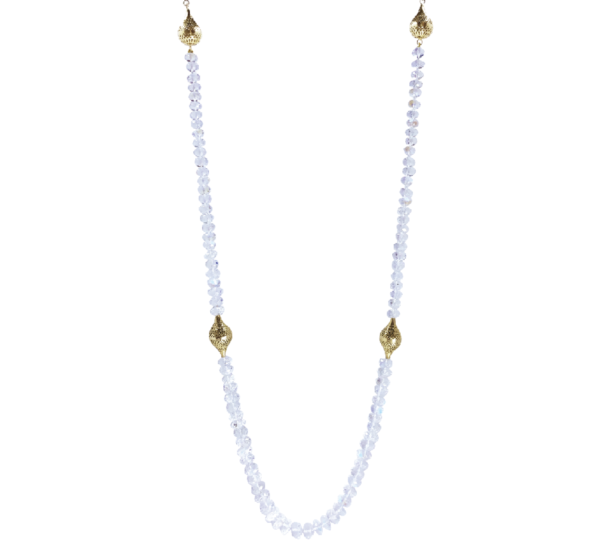 Price: $5,930
Contact: Vincents Fine Jewelry in Pelham, New York, +1 914 235 5000, raygriffiths.com
Anna Hu
Ring in 18K white gold with 13.89 carats moonstone and 1.50 carats diamonds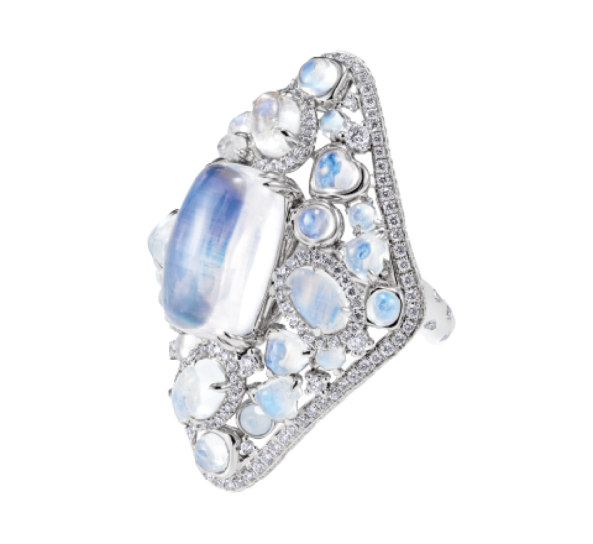 Price on request
Contact: info@anna-hu.com, anna-hu.com
Katherine Jetter
Earrings in 18K white gold with 15.70 carats moonstone and .59 carats diamonds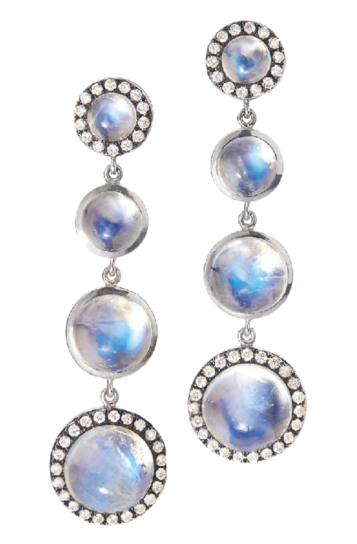 Price: $10,120
Contact: Elizabeth Anthony in Houston, +1 713 622 1331, katherinejetter.com
Verdura
Earrings in platinum and 18K white gold with 22 carats moonstone and .83 carats diamonds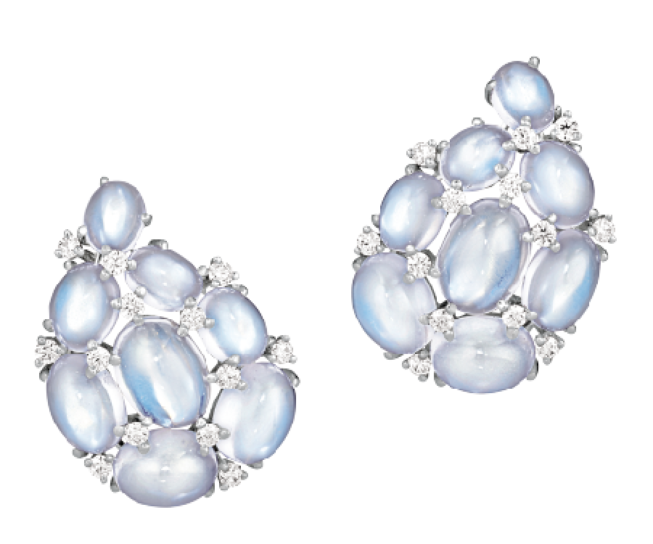 Price: $25,000
Contact: Verdura in New York, +1 212 758 3388, verdura.com
Oscar Heyman
Bracelet in platinum and 18K yellow gold with 138.21 carats moonstone, 4.12 carats diamonds, 3.97 carats sapphires and .54 carats fancy-yellow diamonds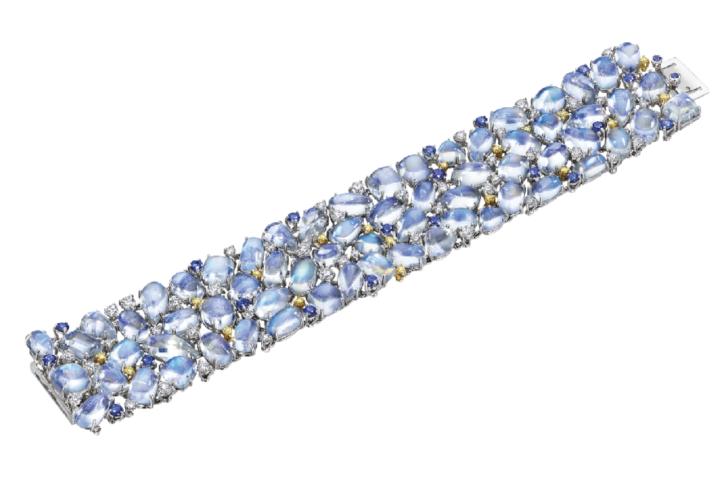 Price: $180,000,
Contact: Oscar Heyman in New York, info@oscarheyman.com, +1 800 642 1912, oscarheyman.com
Munnu The Gem Palace
Bracelet in platinum with 28.27 carats moonstone, 16.19-carat sapphire and 8.31 carats diamonds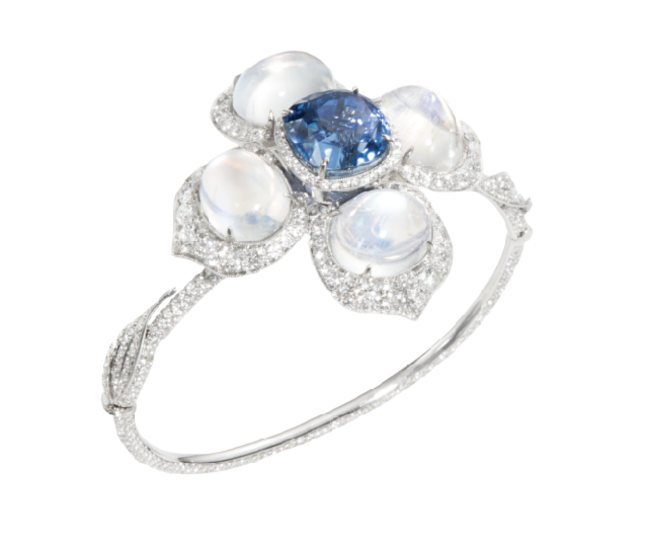 Price on request
Contact: Munnu The Gem Palace in New York, +1 212 861 0606, munnu.com