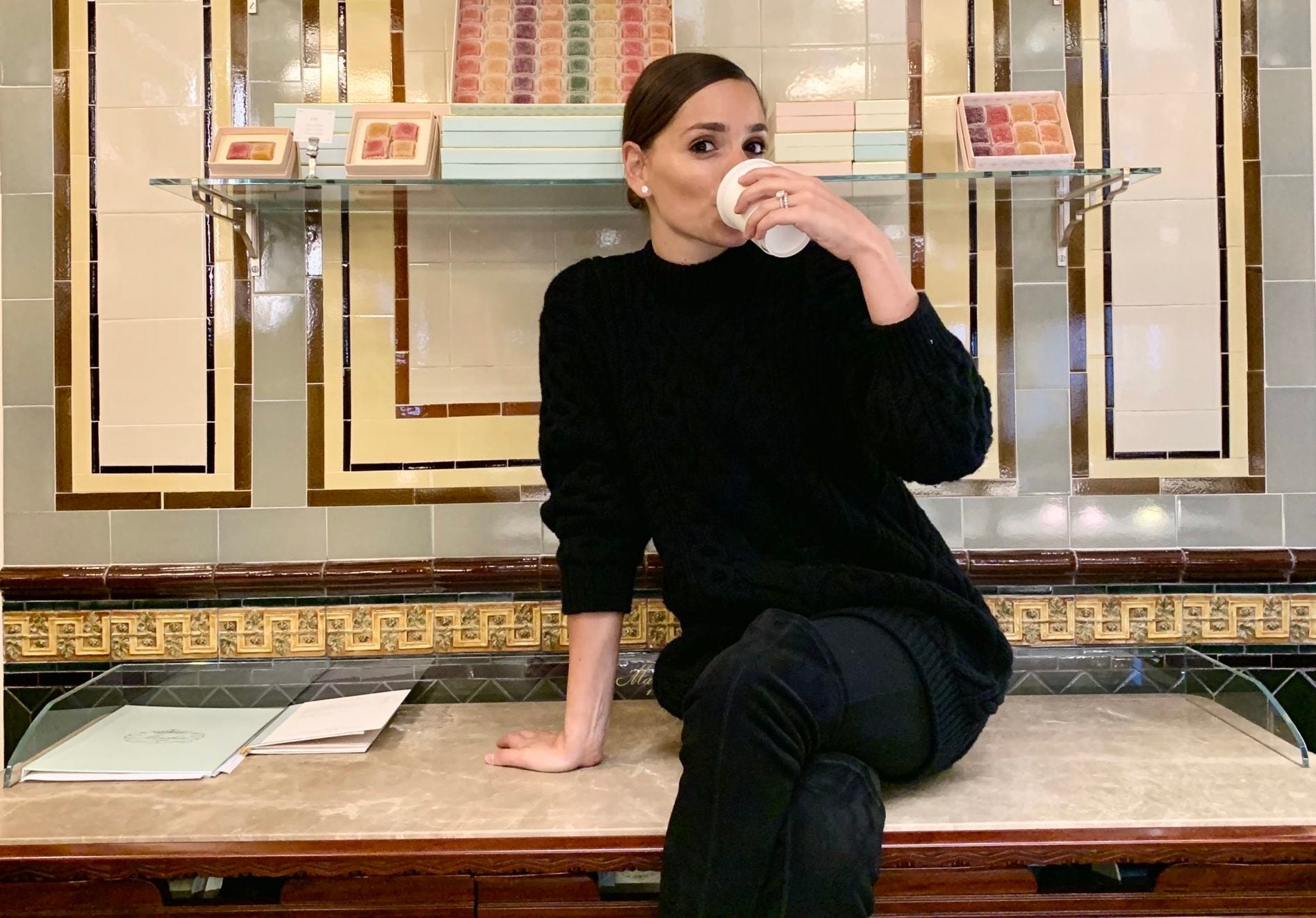 Jennifer Chamandi is a British luxury shoe designer known for her elegant, feminine silhouettes, luxurious textiles and chic color palette. Her collections are sold at Browns, Farfetch, Net-A-Porter and most recently, Bergdorf Goodman in New York. In a previous life, she studied economics at the London School of Economics and was a banker before dedicating herself full-time to her eponymous footwear collection. To learn more about the art of shoemaking, she completed courses at London's Cordwainer College and Central Saint Martins, learned Italian, spent many months learning about shoes and ultimately partnered with a family-run Italian atelier to focus on handcrafted Italian design elements. She even received a UK patent on her signature design element, which she calls the Eye of the Needle (seen on the back of each shoe). Her shoes come in a variety of colors, textures and styles, though she is known for her stilettos.
Because Chamandi spends so much time in Italy, where better than the country's fashion capital of Milan to detail her travel must-haves, favorite local restaurants and favorite boutiques. Read on for Chamandi's impeccably chic guide to Milan.
Hotel
Bulgari Hotel Milan
"The Bulgari Hotel Milan is not only my favorite place to stay in Milan but in the world. It is my home away from home, and I have been visiting for many years. They have the most incredible and tranquil private garden that I love to reflect and unwind in after a busy day rushing in and out of my manufacturers. I always find myself most inspired in this place."
Restaurants
"I love Bulgari's Il Ristorante by Niko Romito for the best spaghetti Pomodoro; La Langosteria and Assunta Madre are my favorite for fresh and delicious seafood; and Da Giacomo for beautiful Tuscan food that feels like you are sharing a meal with family and brings back memories of my Tuscan wedding in Florence. Of course, Pasticceria Marchesi on Via Monte Napoleone for the best coffee and sweet indulgence."
Shopping
Chamandi recommends walking everywhere to fully immerse yourself in the city. "Take time to stop and enjoy the moment; there is so much going on in Milan that it can be easy to get swept up. There is so much beauty to be discovered if you take the time to look. And of course, do some shopping! Milan is my favorite city in the world to shop." It's no surprise that the stylish designer has the best recommendations.
"I love shopping at Antonia which has the best curation of designers, 10 Corso Como for interesting and unique gifts for friends and family and L'Autre Chose, where my very dear friend Nicolò Beretta is the creative director."
Travel Must-Haves
Jennifer Chamandi Vittorio flats
"I love to travel with my Vittorio flats. They're the most comfortable shoes and super practical, as I always head directly into meetings when landing in Milan. My White Elaphe Snakeskin and Nappa are my personal favorites." Here, Chamandi's Eye of the Needle isn't just a chic design element; the detail serves a purpose for the dual strap seen on the shoe. It's always outlined in gold for an elegant touch.
Max Mara
"I always wear my Max Mara stretch trousers, as they are the perfect balance of comfort and chic. I never feel the need to change when I land in Milan."
Chanel Hydra Beauty Essence Mist
"I find my skin gets dry a lot when I travel so I use my Chanel Hydra Beauty Essence Mist to stay hydrated on the plane."
MacBook Air
"I can't travel without my rose gold MacBook Air; it fits perfectly in my Birkin bag and I feel it's an extension of me. I never not work, and I can only do it on my MacBook."
Hermès Birkin bag
"I always have my Birkin (size 30); it fits my MacBook perfectly and all of the essentials I need for traveling."
For more information, visit jenniferchamandi.com