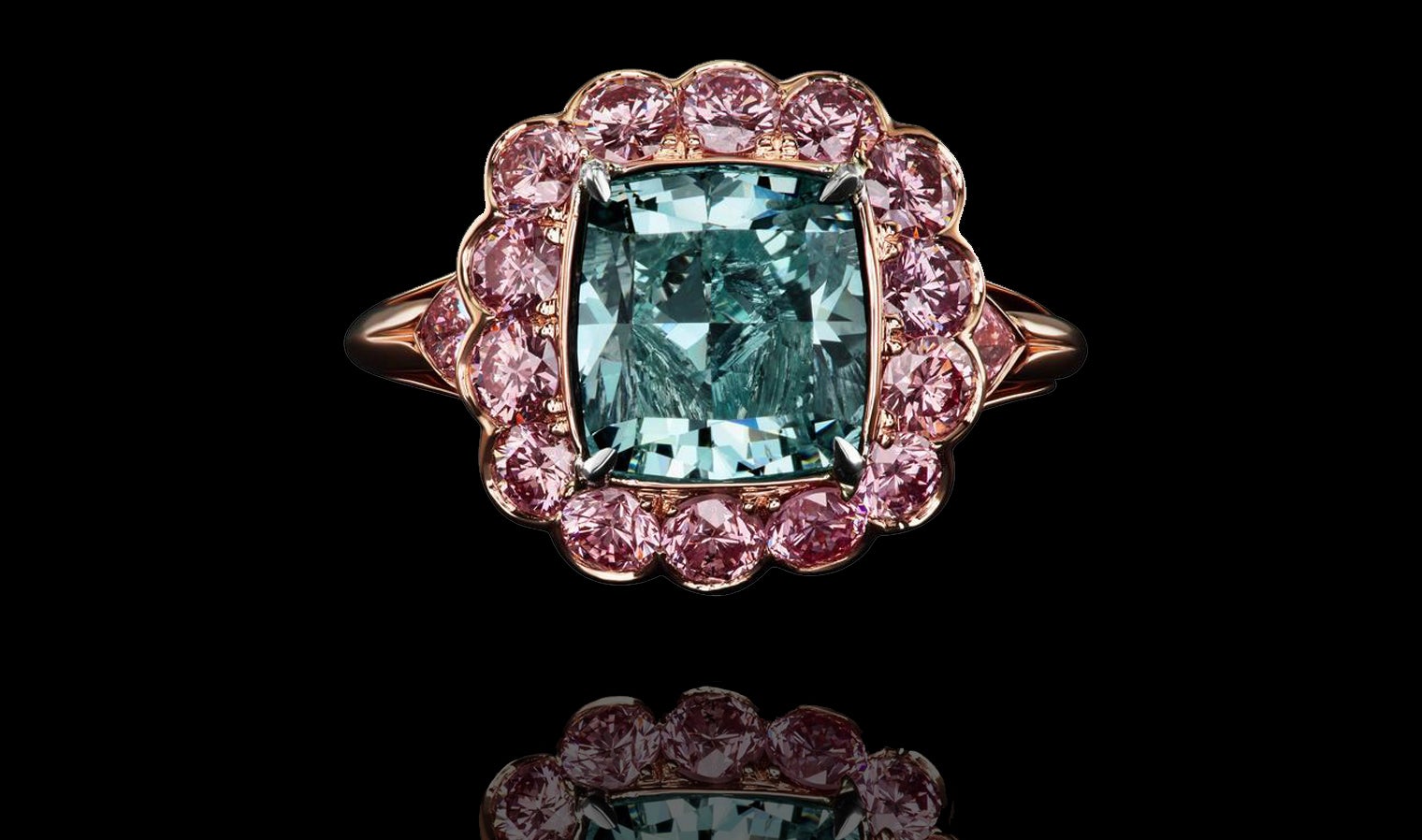 With Valentine's Day just around the corner, if you're still struggling to find the perfect gift for your beloved other, then you're in luck as Elite Traveler has rounded up some of the most exclusive and luxurious presents on the planet.
Split into Paper, Wood, Crystal, Silver and Billionaire, the Elite Traveler Valentine's Guide has the perfect gift whatever stage of your relationship you're in.
Paper
If you're in the blissful honeymoon period of your relationship, you need a Valentine's gift that's thoughtful without being too over-the-top. At this time it's gestures like these that mean the most.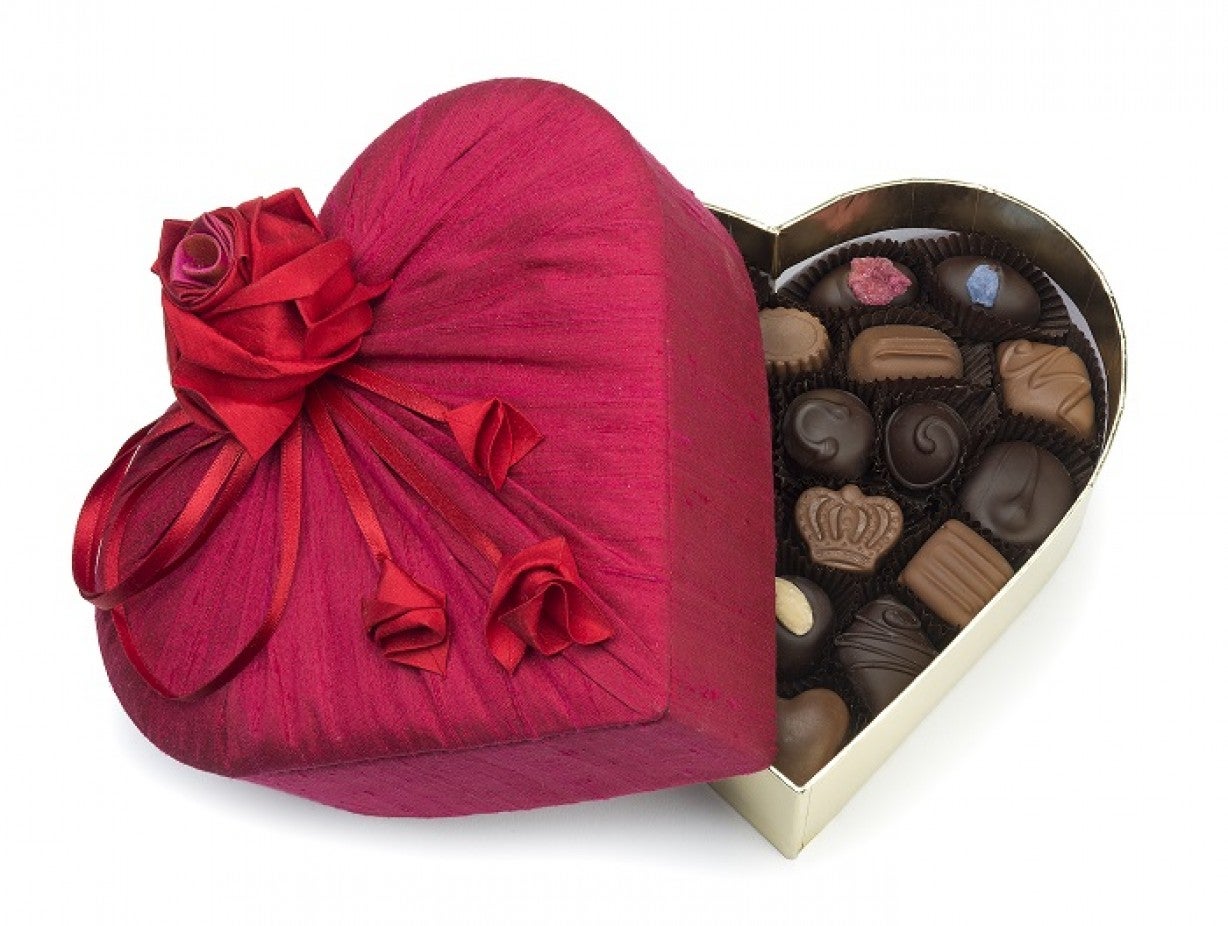 Charbonnel et Walker Luxury Dupion Silk Heart
Wrapped up in ruby Dupion silk with a handmade scarlet and crimson silk origami rose, this heart shaped box instantly makes an impression, elevating a simple box of chocolates into something so much more. This box is filled with your choice of decadent chocolates and truffles; favorites include strawberry fondant, rose and violet creams and vanilla fudge.
$252, charbonnel.co.uk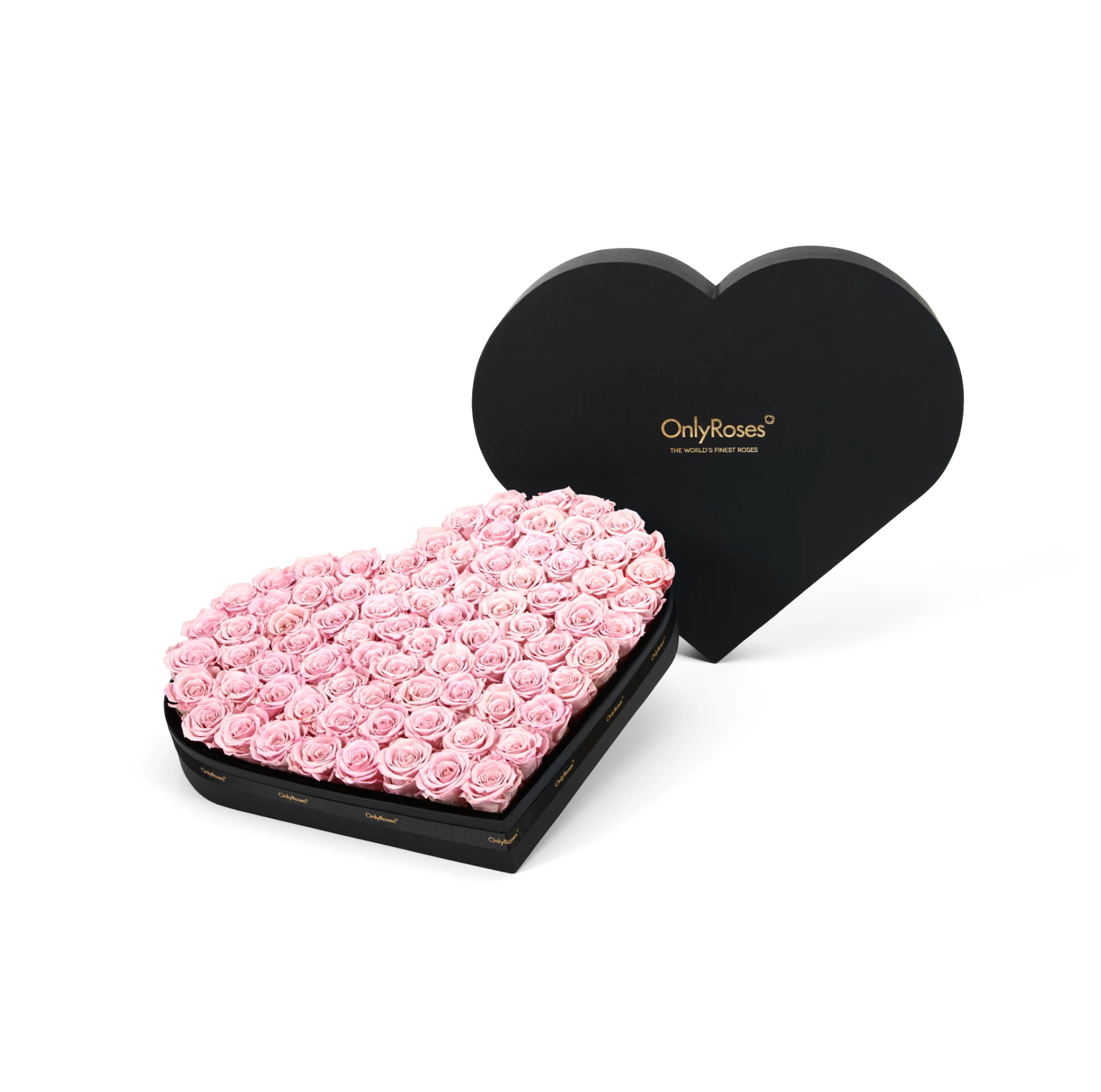 OnlyRoses Infinite Rose Heart
Roses are a timeless symbol of romance, with the only drawback being you know they won't last long. OnlyRoses offer a solution to this dilemma with their InfiniteRoses, which look fresh but can last up to a year without water. These real Ecuadorian roses have been preserved with such skill, they cannot be told apart from fresh-cut roses. In the Infinite Rose Heart, these flowers are presented in a heart shaped box.
From $500, only-roses.com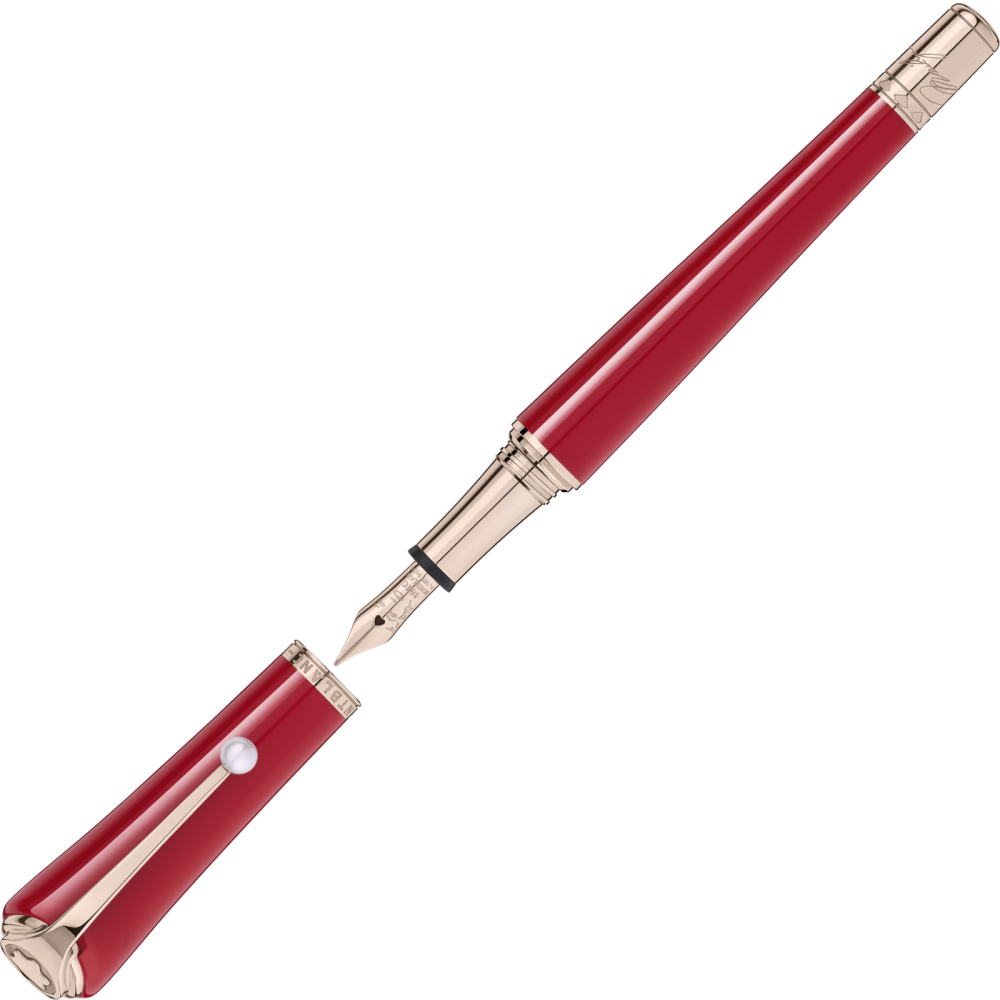 Montblanc Muses Marilyn Monroe Special Edition Fountain Pen
The celebrated cultural icon Marilyn Monroe provides style inspiration to women across the world. Drawing on this, Montblanc has taken inspiration from the iconic Ferragamo high heels she wore for the Muses Marilyn Monroe pen, taking on the color of her signature lipstick, Ruby Tuesday by Max Factor. A pearl embellished clip then reflects her love of pearl jewelry. The pen comes with a 14K gold nib with special engraving while ink cartridges come in a range of colors including midnight blue and lavender purple.
$920, montblanc.com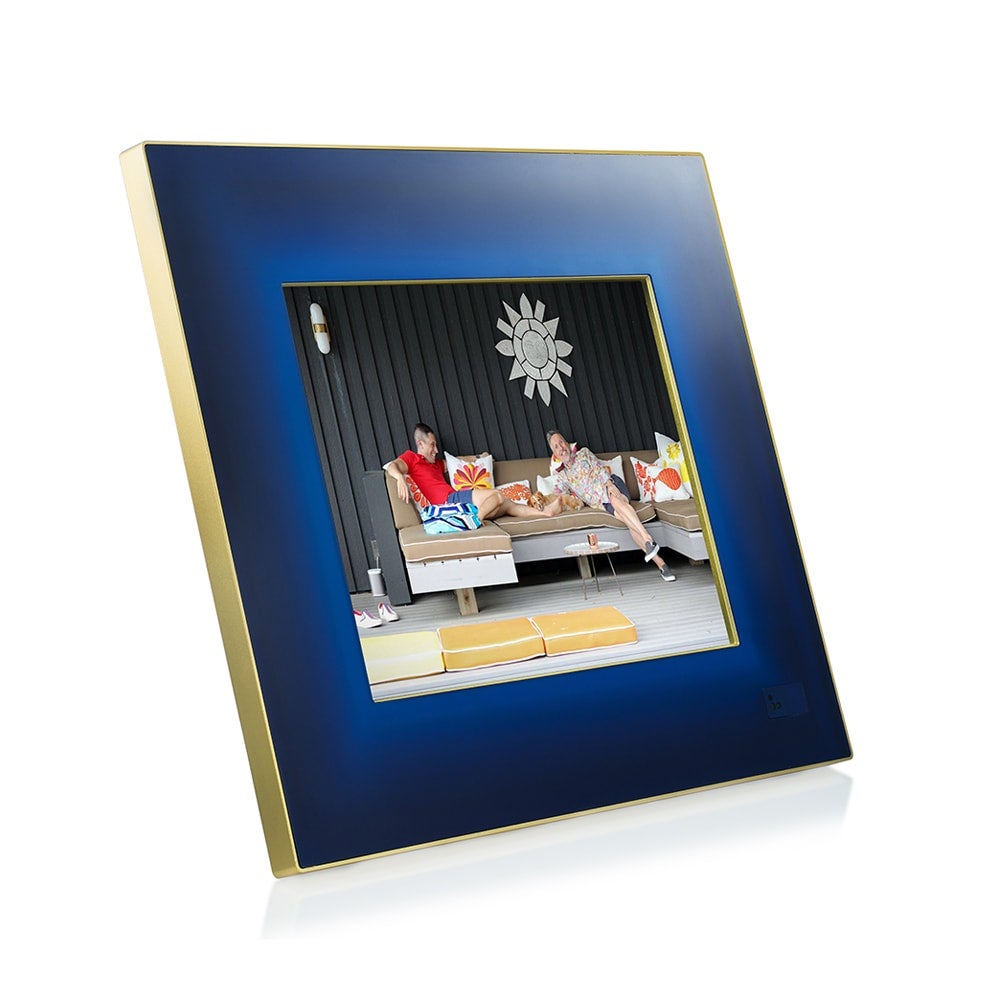 Jonathan Adler Limited-Edition Aura Frame
Bring together the most memorable moments from your time together with the digital Aura Frame. The only WiFi frame powered by smart curation, the app enables you to view unlimited photos on the frame's HD resolution screen. This limited-edition Jonathan Adler frame comes in cobalt and is finished with brass trim.
$399, auraframes.com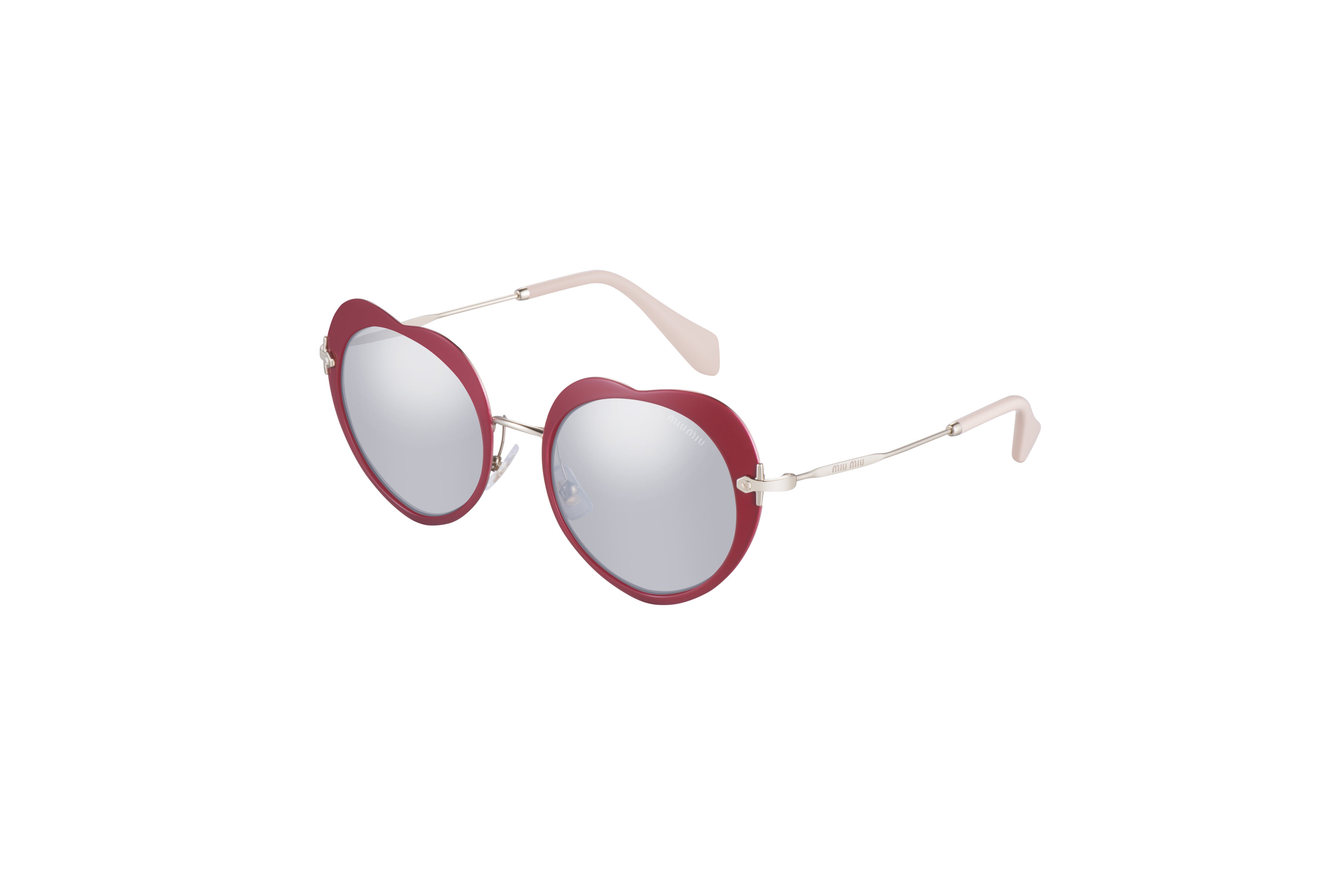 Miu Miu Noir Heart-Shaped Eyewear
Mark Valentine's Day by giving the gift of this statement heart-shaped Miu Miu eyewear complete with fire engine red enamelled metal frames, delicate gold-tone bridge and temples, and colored acetate temple tips. The Miu Miu logo is engraved on the temples and adjustable nose pads mean they can be worn comfortably by anyone.
$420, store.miumiu.com
Gucci Jordaan Velvet Loafer
A gift that surely can't fail to impress is a pair of Gucci Jordaan velvet loafers, which seem most fitting in pink on Valentine's. Crafted from pink velvet with pink leather trim, these Italian made loafers come with leather soles, 10mm heels and horsebit detail.
$695, gucci.com
Wood
Are you thinking about taking your relationship to the next level? If so, exceed all expectations by planning the ultimate proposal or simply getting a Valentine's gift that expresses how you really feel.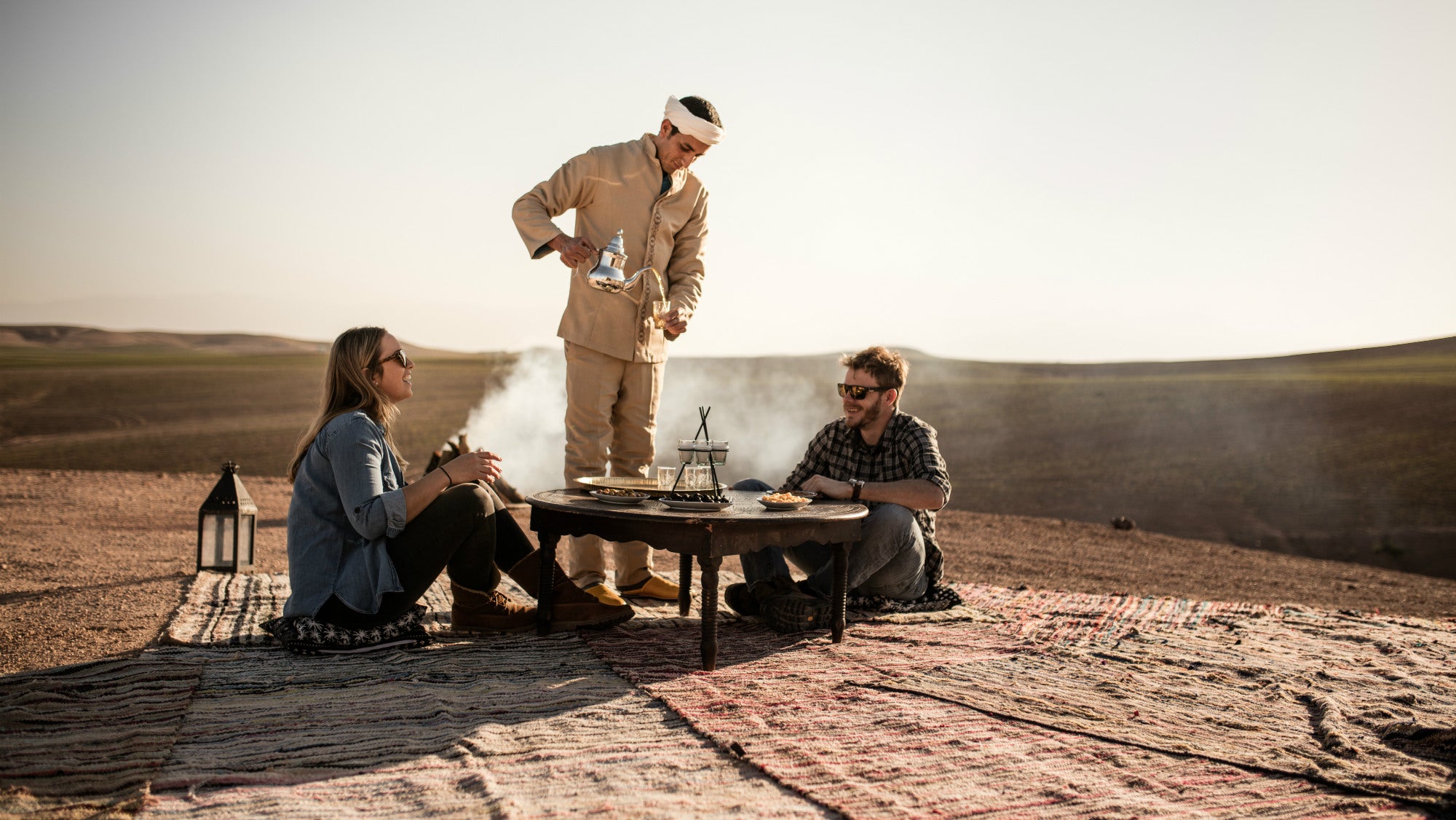 The Little Wooden Box: A Desert Proposal in Morocco
Enabling you to turn the moment you propose into an epic journey, Niquesa Travel has created the Little Wooden Box trip, which culminates in a magical desert proposal in Morocco. A wooden puzzle box, cast of characters and series of encounters all play a role as you both follow clues to a private desert camp that's been built just for you. Stay at stylish hotels along the way, travel by vintage car, hot air balloon, motorbike and camel, and gain behind the scenes access to Marrakech's ateliers and the Yves Saint-Laurent private residence.
Six nights from $17,525 per person, niquesatravel.com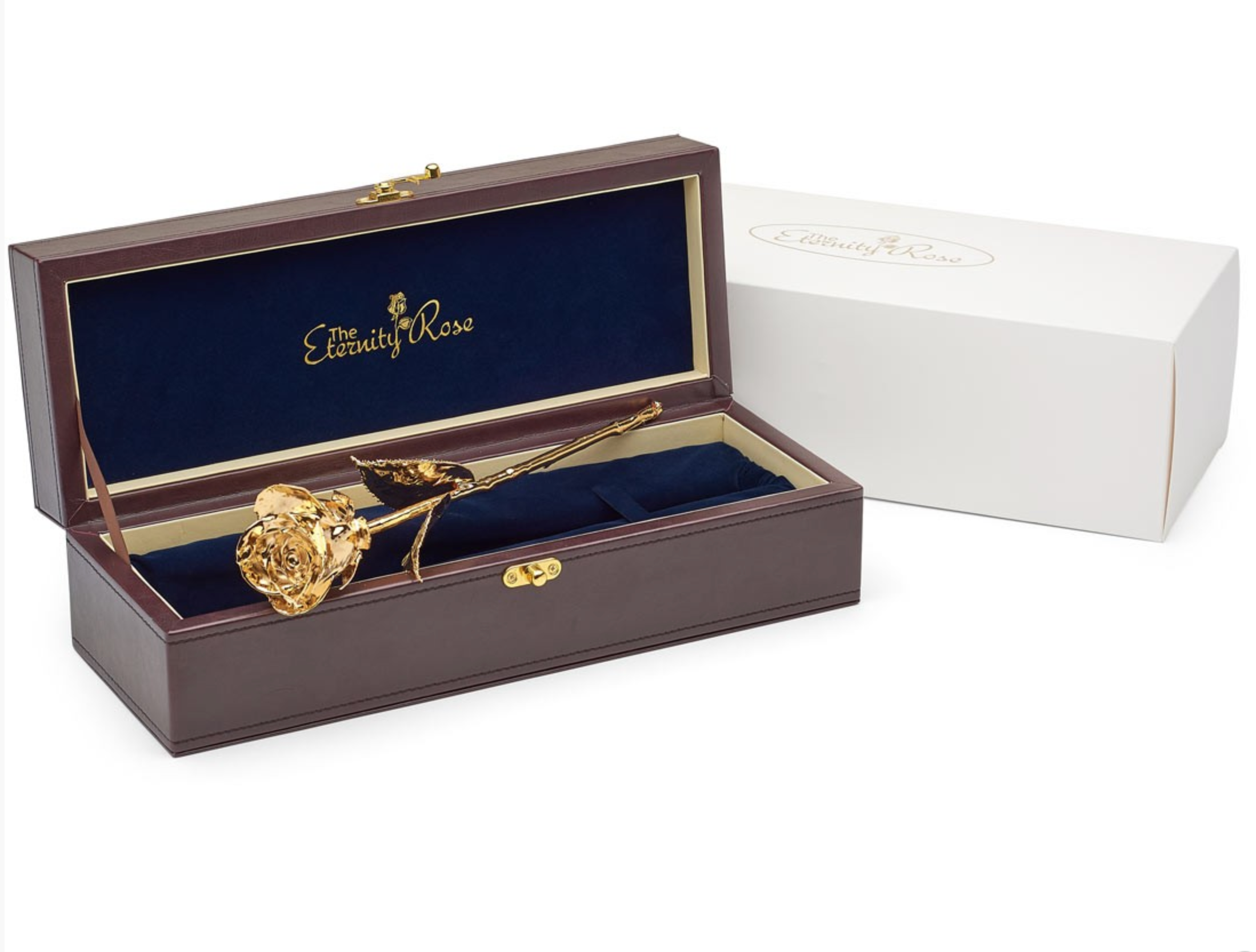 Eternity Rose 24K Gold-Dipped Natural Rose
A single rose that you know will last forever, the Eternity Rose is the perfect way to show how much you care. This 24K gold-dipped natural rose combines the simple beauty of a single flower with the opulence of its gold coating. The rose is presented in a leather case and accompanied by a certificate of authenticity.
$169, eternityrose.com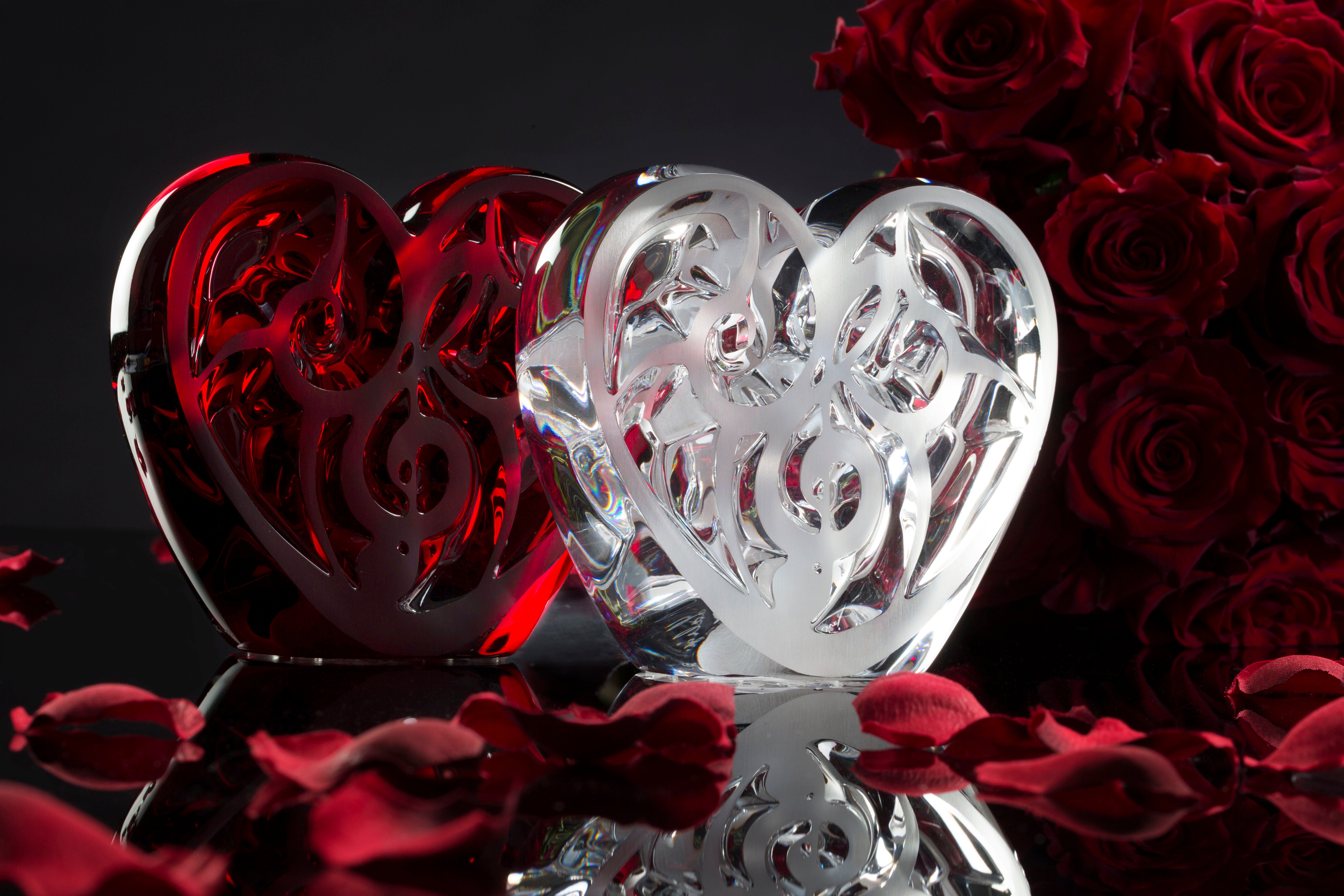 Lalique Music is Love Crystal Heart
In collaboration with Sir Elton John, the master glassmaker Lalique has created a red crystal Music is Love heart to help raise awareness of aids, with 10 percent of profits from each one sold going to the Elton John AIDS Foundation. Limited to just 499 pieces and all hand-crafted in France, each crystal heart comes with a certificate of authenticity and a unique number.
$1,485, eltonjohnmusicislove.lalique.com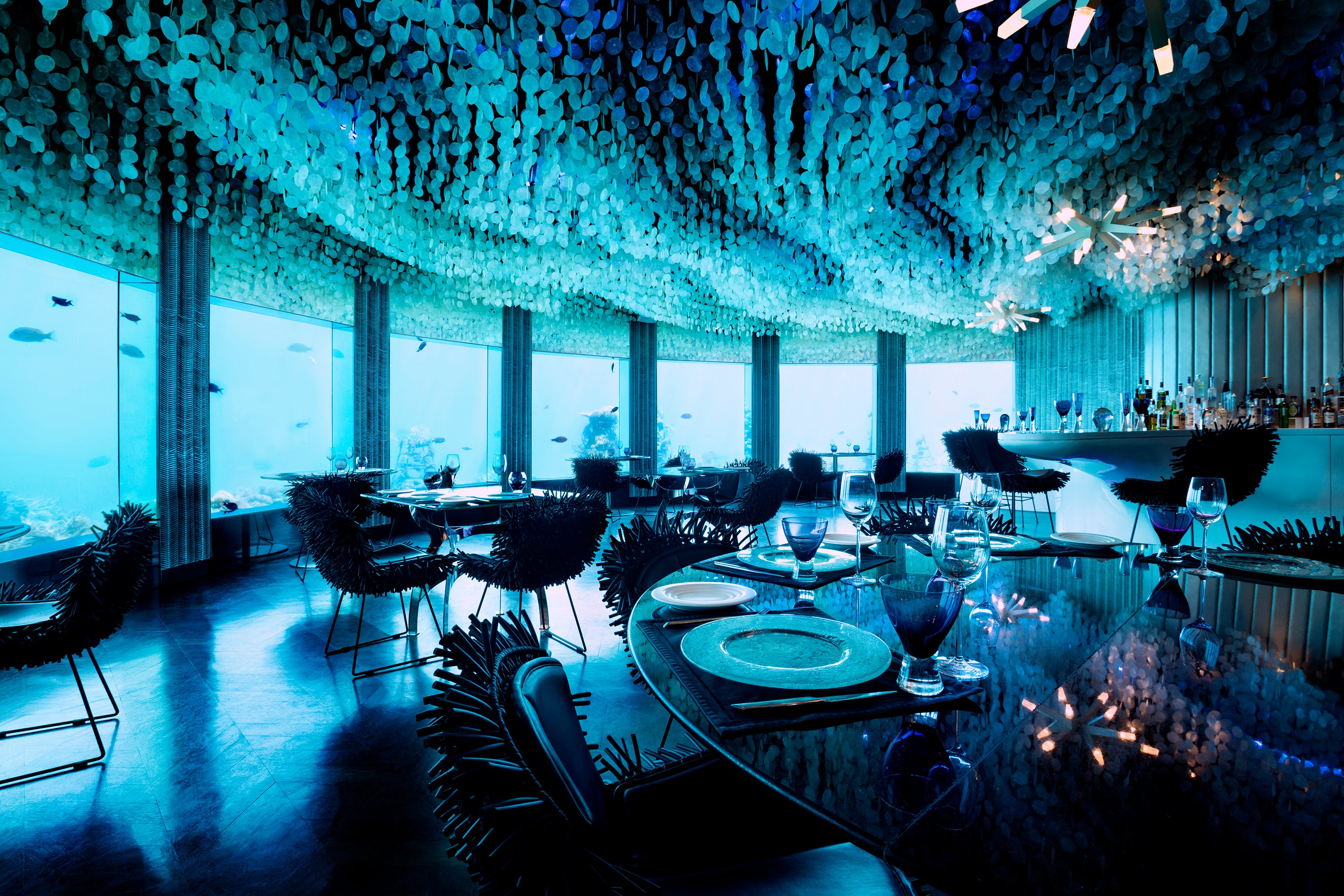 An Underwater Proposal at Niyama Maldives
What could be more memorable than a proposal six meters underwater amid tropical shoals and the coral of the Indian Ocean, an experience that Niyama Private Islands in the Maldives provides. This proposal can be followed with a romantic dinner in the treetops at Nest, a champagne toast at the underwater bar Subsix or a private dinner on the beach if you want to sit beneath the stars with your toes in the sand.
$1,942, niyama.com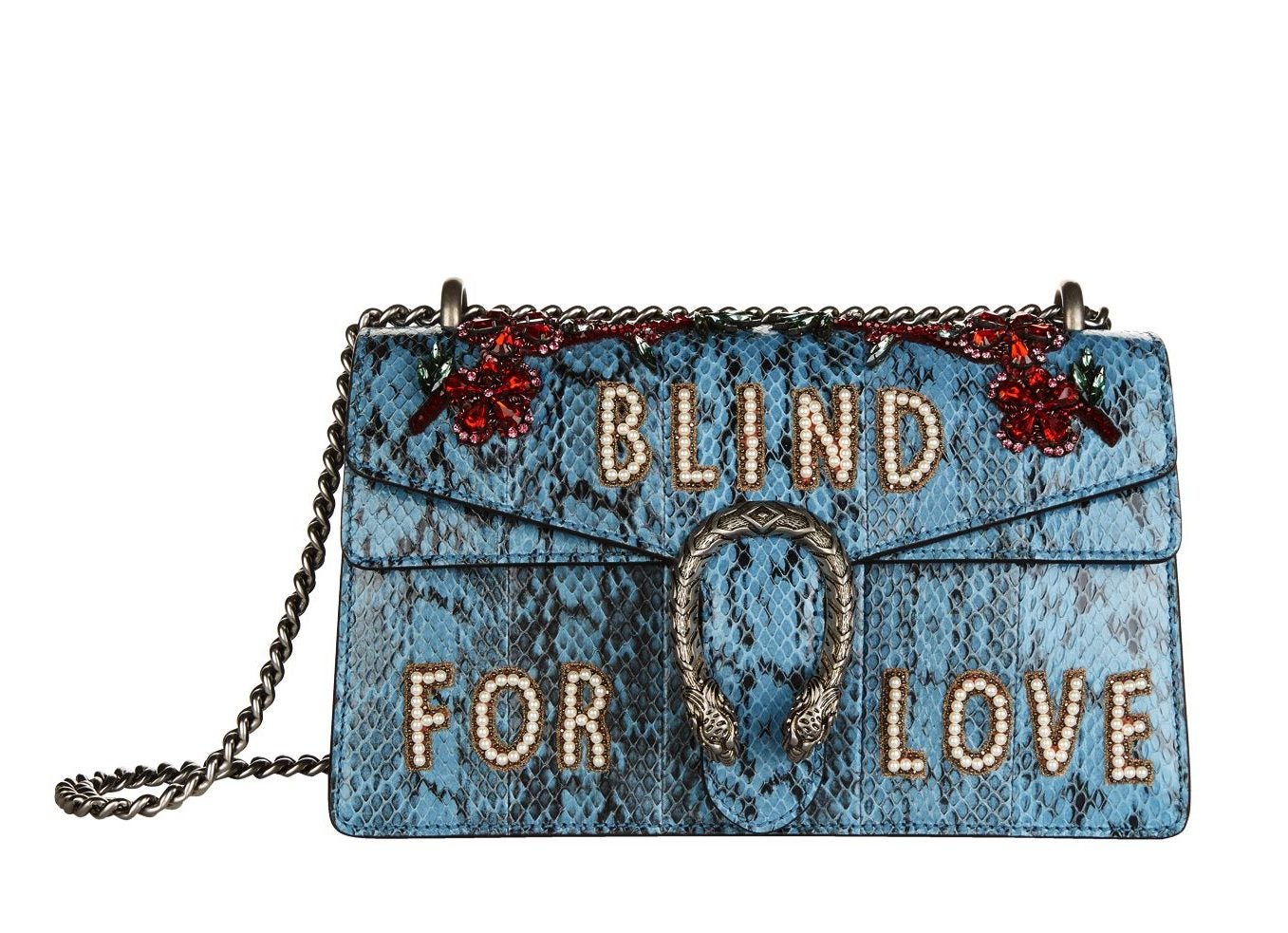 Gucci Dionysus Embellished Shoulder Bag
Embellished with the slogan Blind for Love, this bag eloquently says it all for you. The structured Dionysus shoulder bag is made from exotic elaphe skin in blue, featuring a flap at the front with an antiqued metal tiger head spur lock, as well as its distinct jewel embellishment. The bag can be worn over the shoulder with its chain strap or tucked under the arm.
$6,700, harrods.com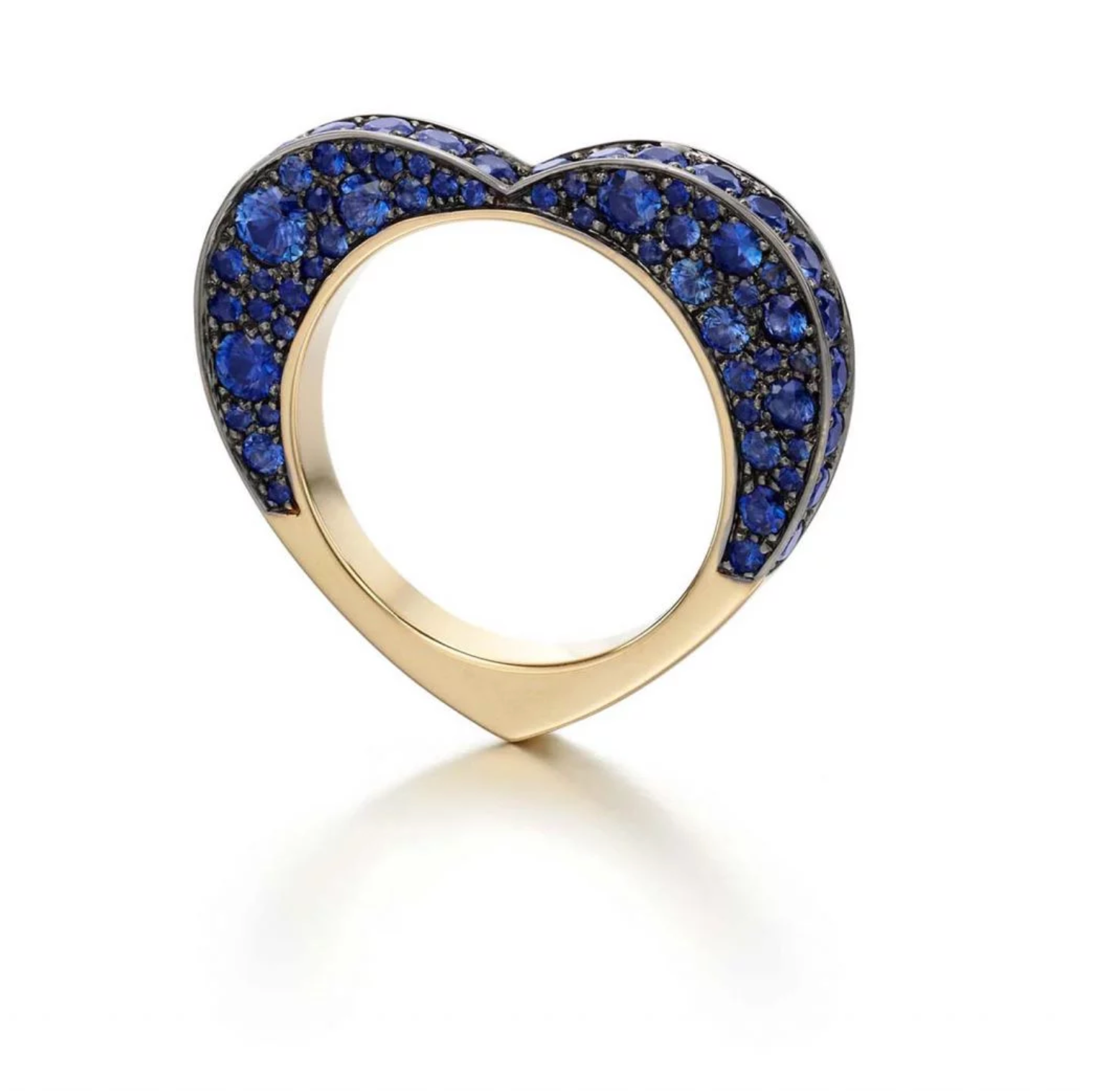 Jessica McCormack Heart Blackened Gold Sapphire Ring
From the diamond jewelry specialist Jessica McCormack's Heart Ring Collection, we love the Heart Blackened Gold Sapphire Ring, which is handcrafted in 18K yellow gold and 18K white gold with black rhodium finish and set with 2.54 carats of brilliant cut sapphires. Both classically romantic and strikingly unique, this is a solid choice for Valentine's Day.
$11,800, jessicamccormack.com
Crystal
Celebrating your crystal anniversary, you will have spent more than a decade together with your other half. To celebrate this special time in your life we have rounded up some of the best presents on the planet.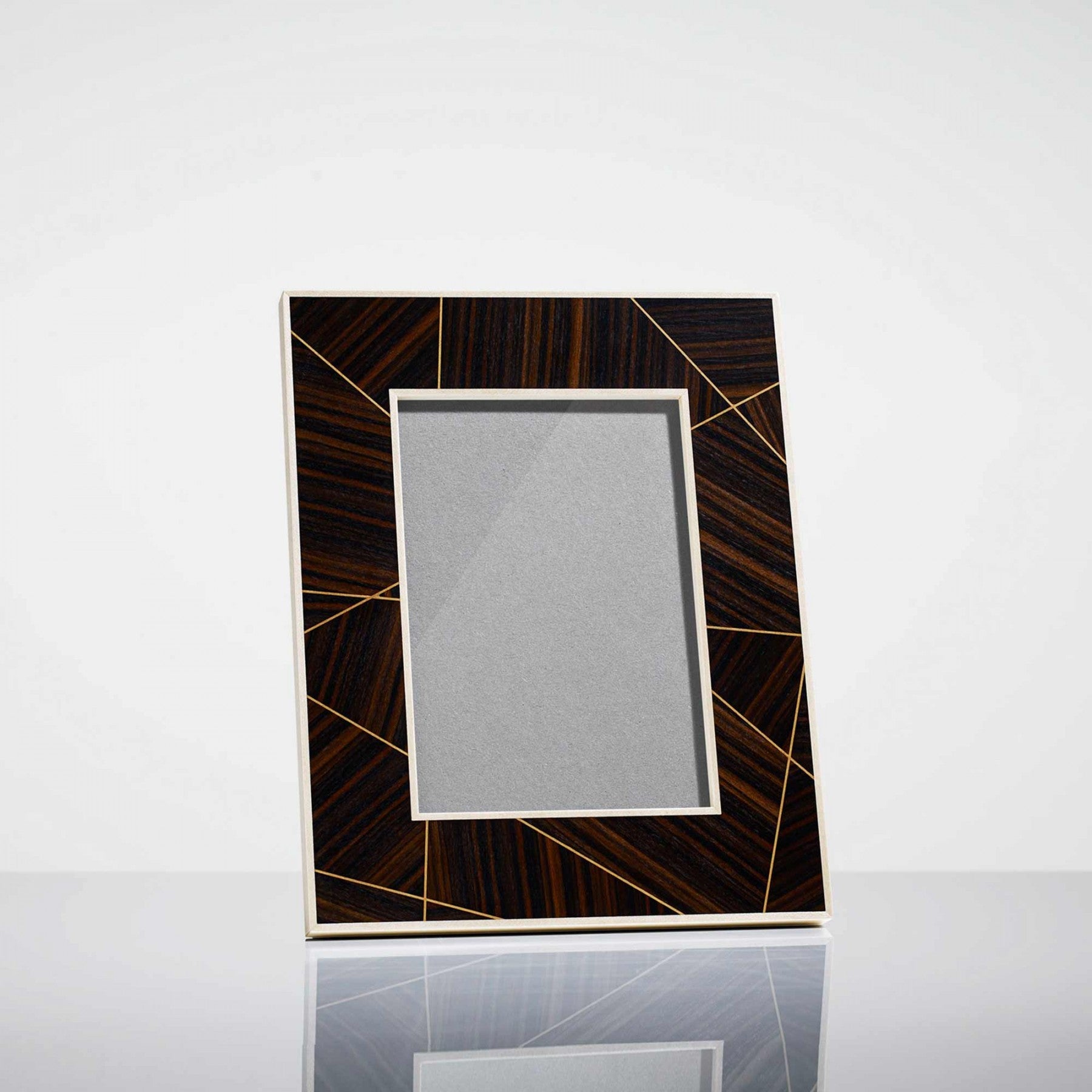 Henley Macassar Photograph Frame
Made from Macassar ebony wood, one of the world's most precious materials, David Linley's Henley takes photo frames to a new level of luxury. Adorn it with your favourite picture and you will have a present that will last a lifetime.
$450, davidlinley.com
Fortnum and Mason Utterly Smitten Hamper
Is there anything better than a present for your other half that is also secretly a present for yourself? Showcasing some of their most luxurious products, Fortnum and Mason's Utterly Smitten Hamper offers a personalized bottle of their Blanc de Blanc Champagne, truffles, heart shaped sweets, two packets of Valentines themed biscuits and a series of preserves and tea.
$210, fortnumandmason.com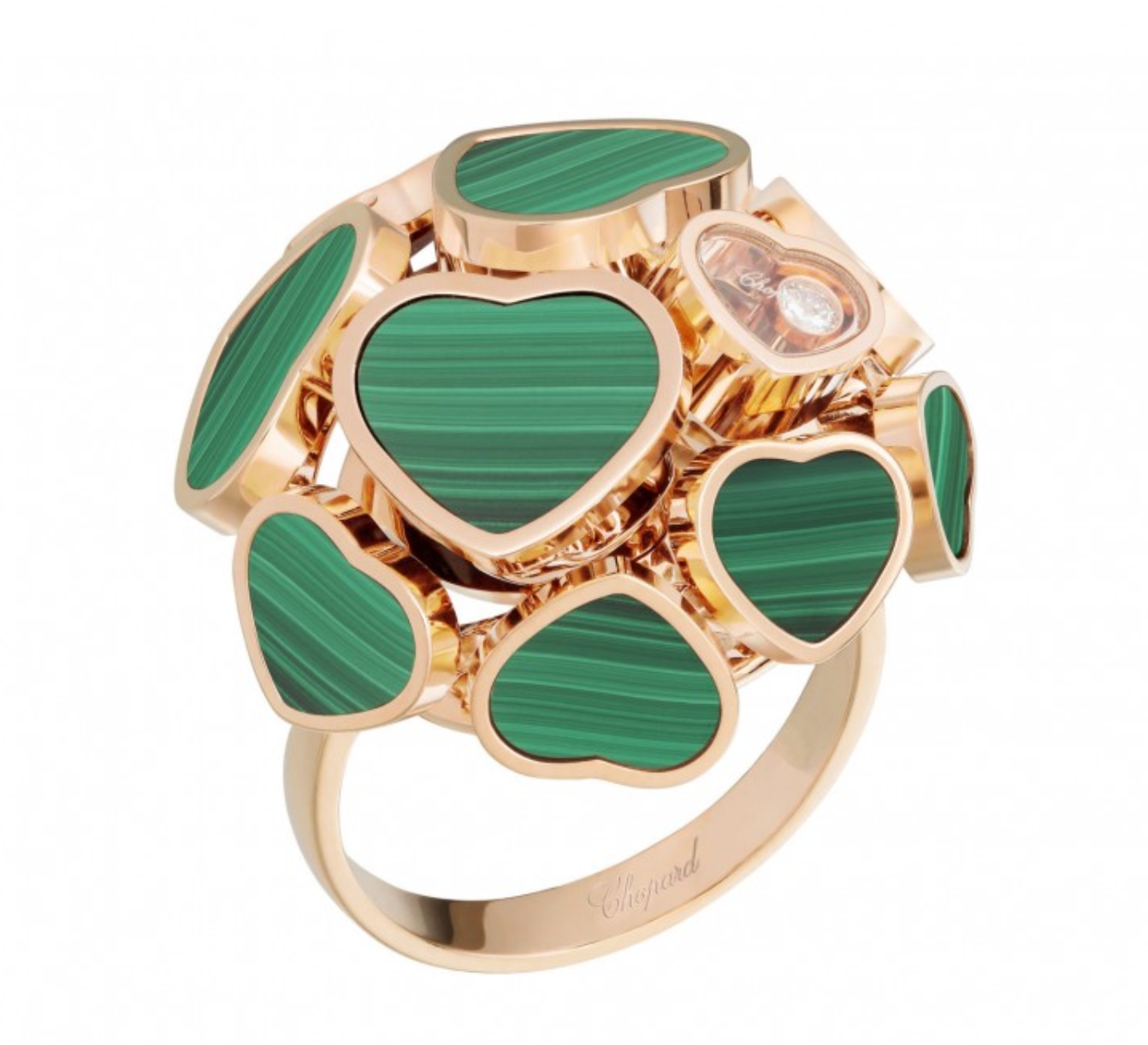 Chopard Happy Hearts Ring
Made from 18-Carat rose gold and embellished with natural malachite, the Happy Hearts Ring is a beautiful gift for your significant other. All the hearts are different size, with only one featuring a diamond making it stand out and sparkle among the others. A somewhat cheesy but endearing way of telling your other heart how much they mean to you.
$9,370, chopard.com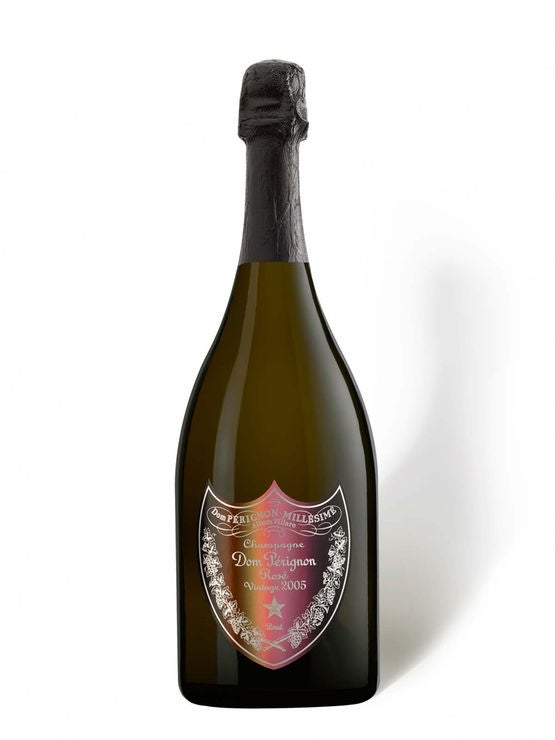 Dom Pérignon Rosé 2005 Tokujin Yoshioka
Designed in collaboration with Japanese artist Tokujin Yoshioka, this sleek bottle of Dom Pérignon Rosé 2005 is the perfect Valentine's gift for the Champagne-lover in your life. Featuring a special edition holographic label, the 2005 vintage is well known for its rich palate, with a robust vinosity capable of standing up to red meats and foie gras. The ideal accompaniment for a homemade Valentines meal.
$420, clos19.com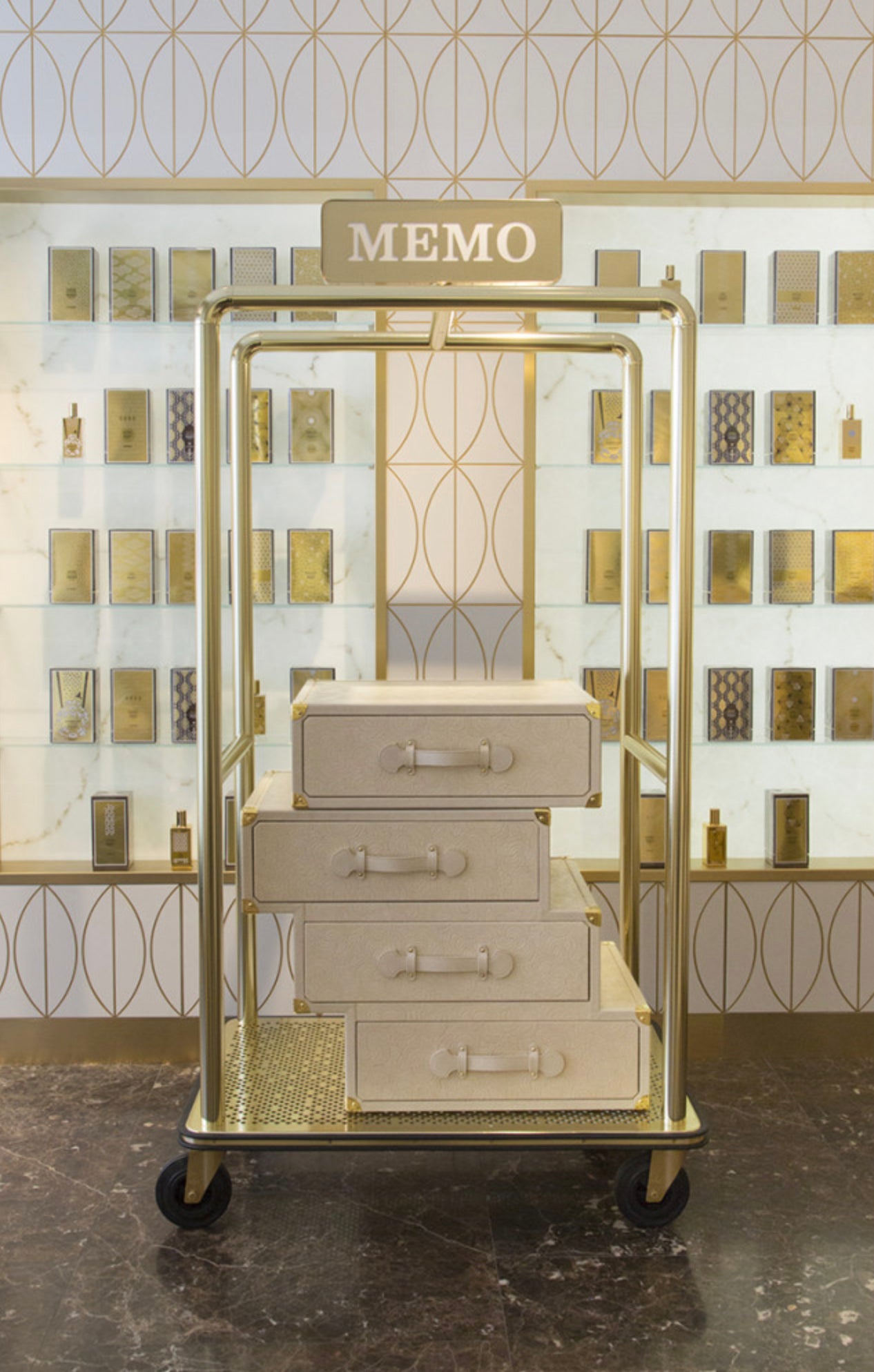 Memo Paris Bespoke Perfume Creation
Well known for creating some of the world's most unique and exclusive scents, Memo Paris is now offering customers the chance to create their own bespoke perfume. Clara Molloy, one of Memo Paris's founders, will accompany you as you choose everything from your base scents right through to the way your bottle appears.
Price on request, memoparis.com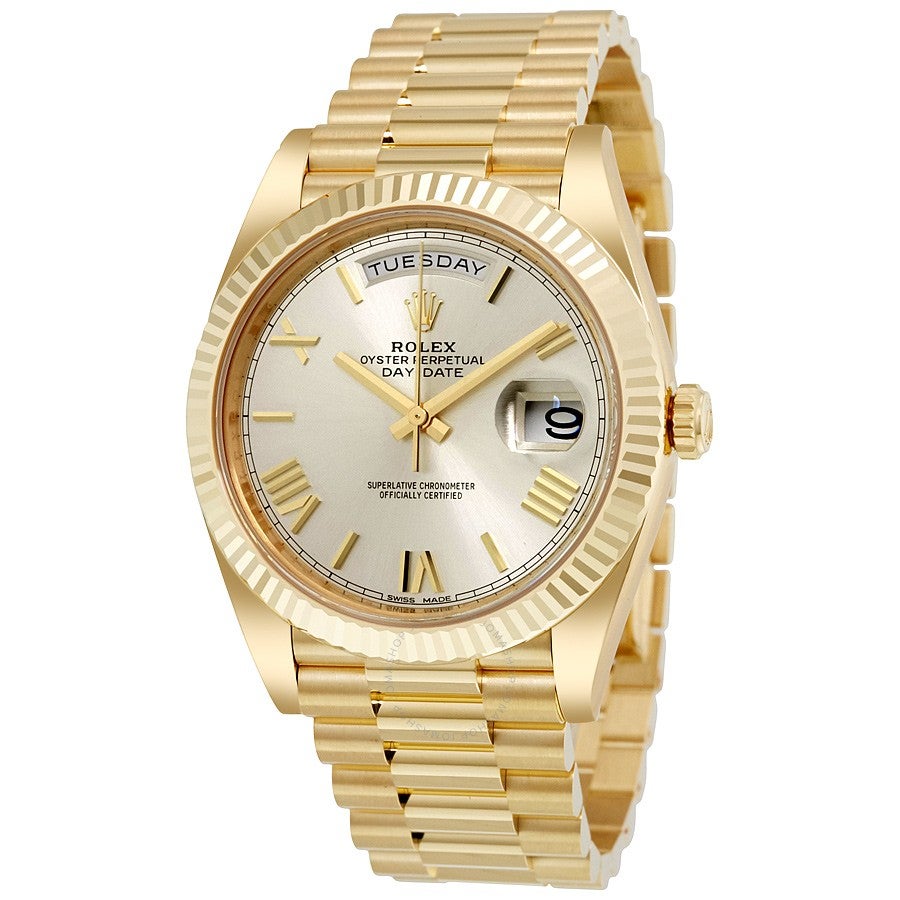 Rolex Day-Date 40
The Rolex Day-Date made its debut in 1956, and 62 years on it's still one of the most luxurious watches on the market. This year's iteration is presented in 18K gold (or platinum) and features a day and date display. Combined with Rolex's iconic President bracelet, this is the perfect gift for the leading man in your life.
$35,600, rolex.com
Silver
You've now spent more time with your partner than you have without them, but don't let this ruin the spontaneity. With the help of these carefully curated gifts from Elite Traveler, you'll be able to spice up your love life in no time.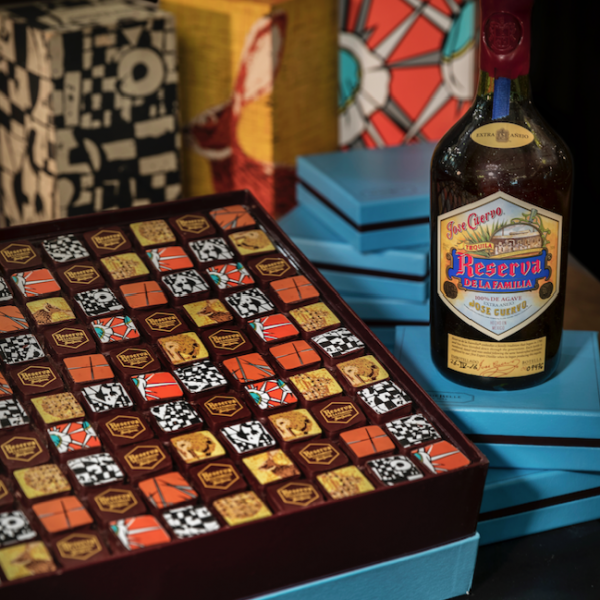 Reserva de la Familia Ganache 100-Piece Box
Combining two of the world's greatest treats – tequila and chocolate, Marie Belle has produced a box of 100 of the finest ganache chocolates. Featuring a variety of milk and dark chocolate, each piece is infused with Jose Cuervo's Reserva De La Familia, one of their most prestigious and luxuries tequilas.
$290, mariebelle.com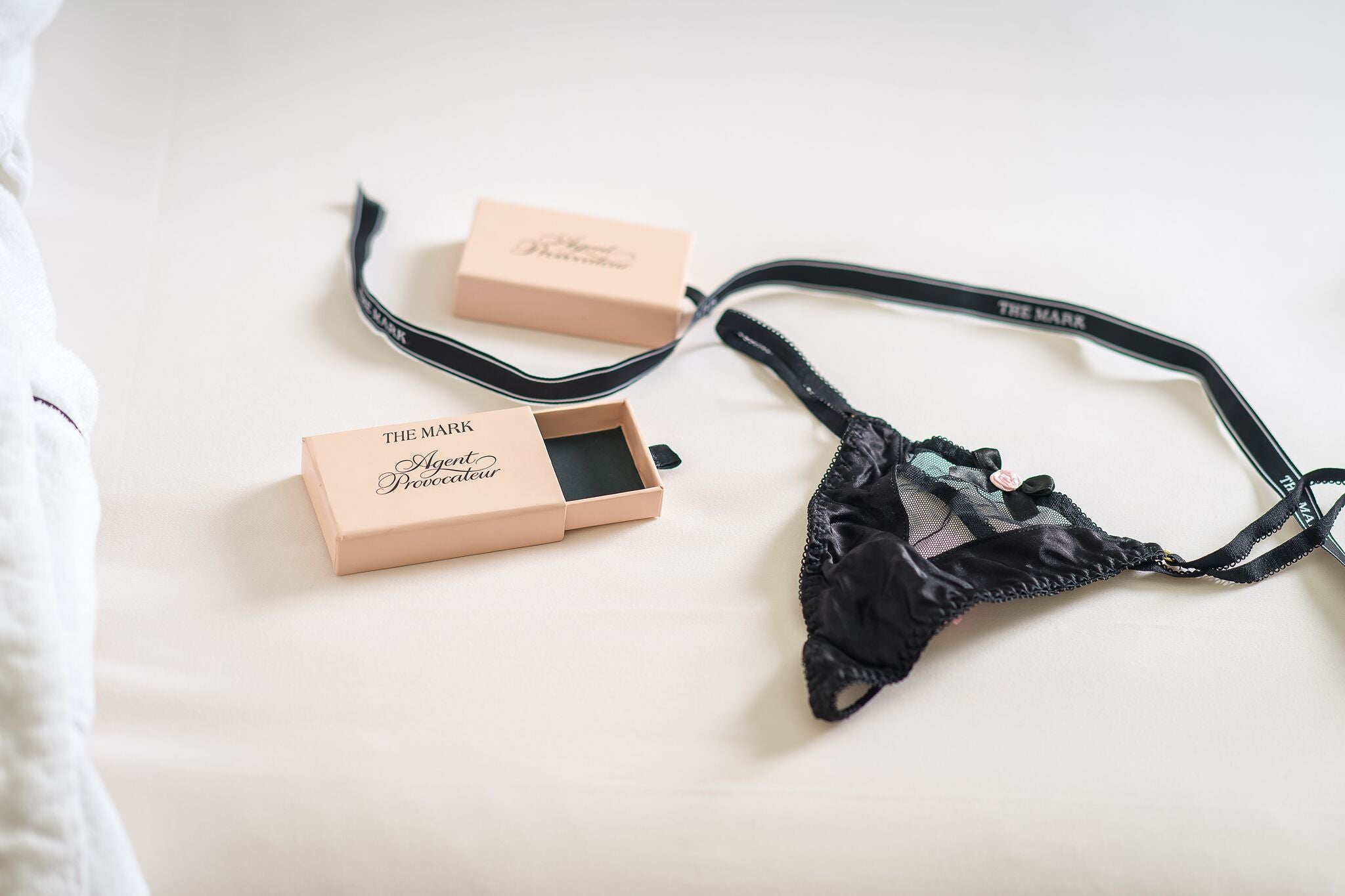 The Mark Hotel's Aphrodisiac Package
The Upper East Side's most opulent hotel is offering guests a risqué package this Valentine's Day. Featuring aphrodisiac-infused cocktails, a Mark Silk Eye Mask, pair of Agent Provocateur underwear and an (optional) sexual satisfaction scoring card, the deal is the perfect gift for those looking to inject a bit of spice into their life.
$150, markhotel.com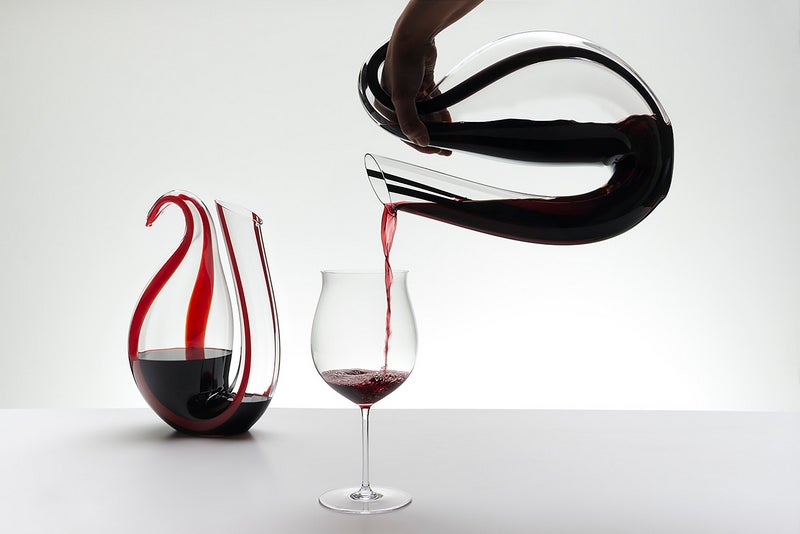 Riedel Decanter Ayam Magnum red
With only 500 decanters available worldwide, the Riedel Ayam Magnum is easily one of the most exclusive items you could buy your other half this Valentine's Day. Made from hand-blown crystal, the decanter's design is inspired by a crowing rooster and is designed in a way that gives even the most complex of red wines space to breath and develop.
$940, riedel.co.uk

Lipotherapeia Chocolate and Rose Facial
Combining luxurious radiofrquency facials with the anti-ageing benefits of dark chocolate and the luscious scent of roses, the chocolate and rose facial is the ideal way to kick start your Valentine's Day, ensuring sure you look your best.
From $280, lipotherapeia.com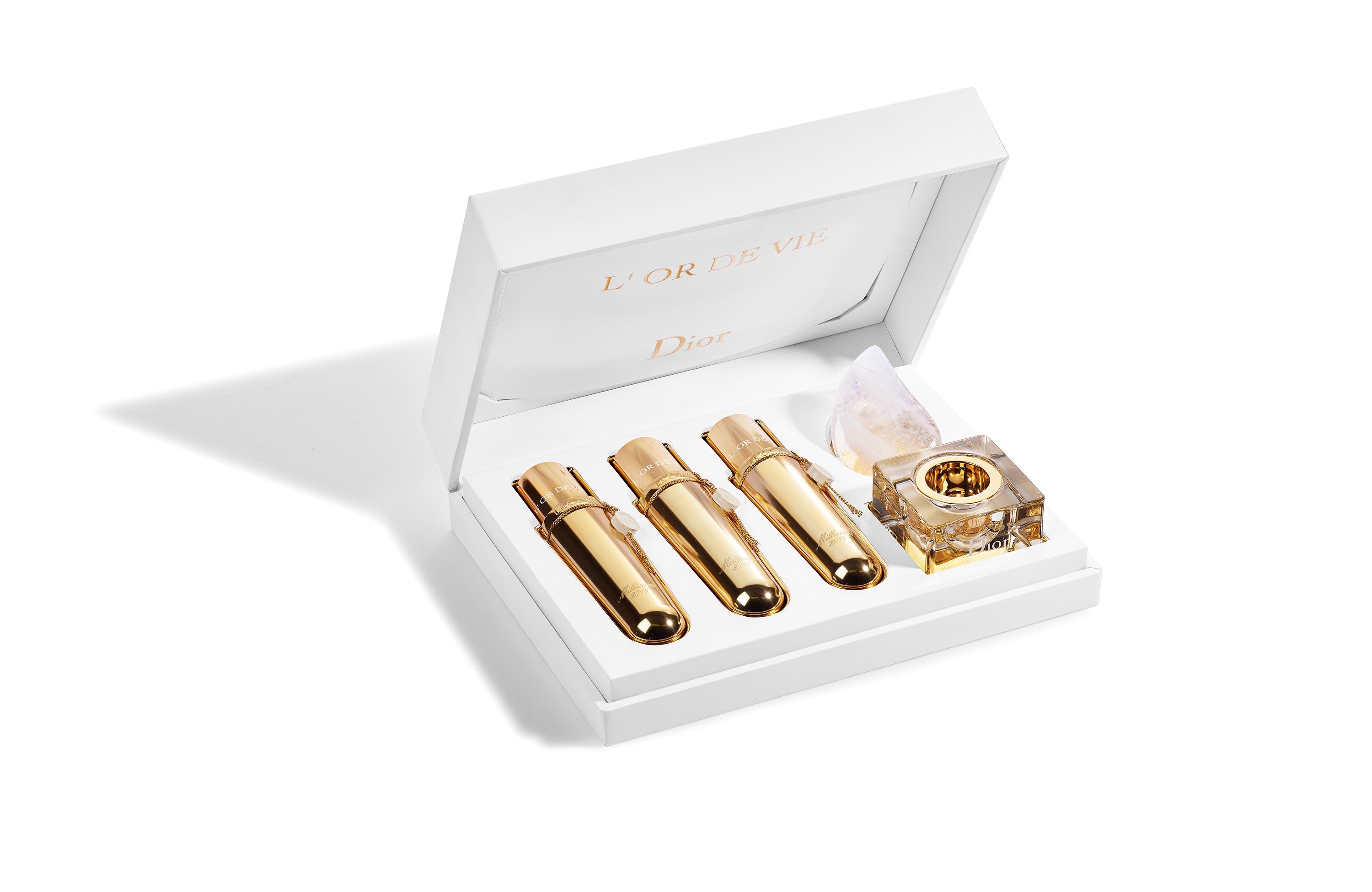 Dior L'Or de Vie La Cure Vintage 2016
Take the best of the Château d'Yquem 2016 harvest, extract the potent ingredients and you've got an ultra-luxurious skin-care line from Dior. The limited-edition series comprises a three-month treatment to a youthful glow. White quartz is a key component of the range, found on the surface of the soil and integrated into the regimen for skin that is smoother and more toned.
$2,300, dior.com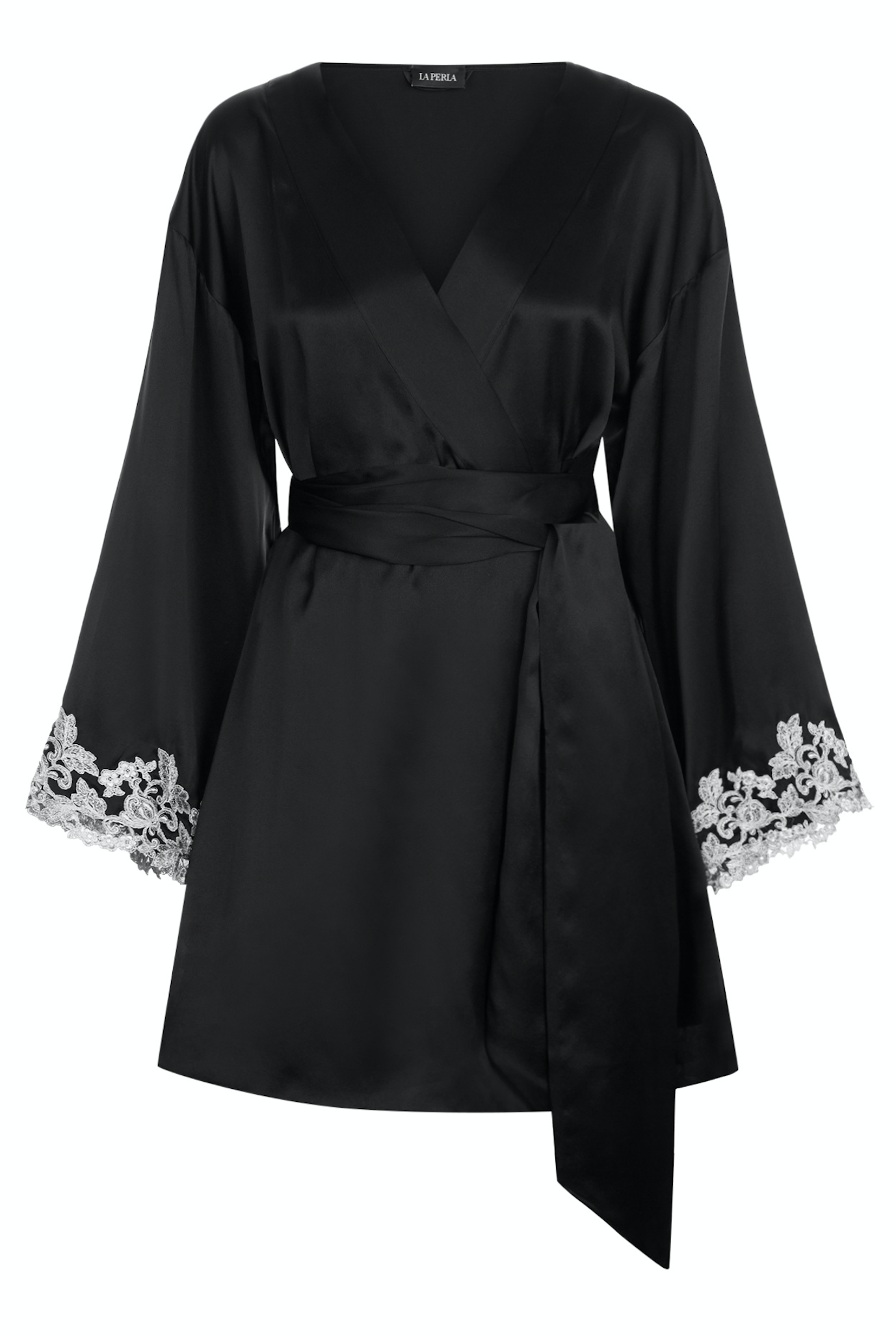 La Perla Maison Robe
A sleek robe made entirely of the finest silk available, La Perla's Maison Robe features hand embroidered cuffs and a tulle backing to give you a flattering fit that is bound to make hearts flutter this Valentine's Day.
$1,114, laperla.com
Billionaire
When price is no object, we have rounded up some of the world's most exclusive and opulent gifts, the perfect way to show your loved one exactly how much you care.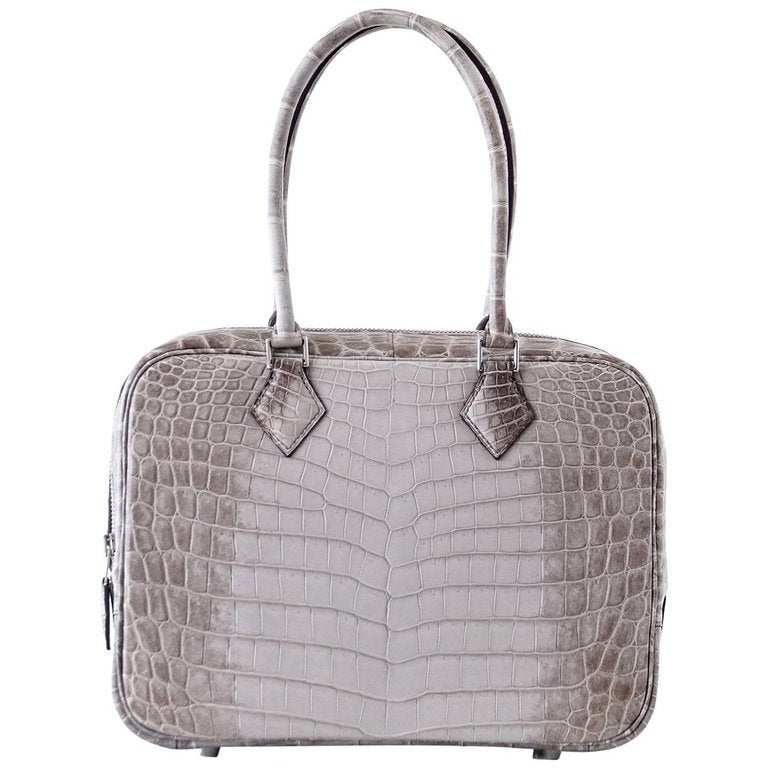 Hermès Plume Bag Gris Cendre Himalaya
Made entirely from crocodile skin, this Hermès Plume bag is one of the rarest and most desirable bags ever made. The Gris Cendre Himalaya colorway is one of the hardest to come by colors of all time, making this the ideal present for even the most demanding of Valentines.
$125,650, worldsbest.com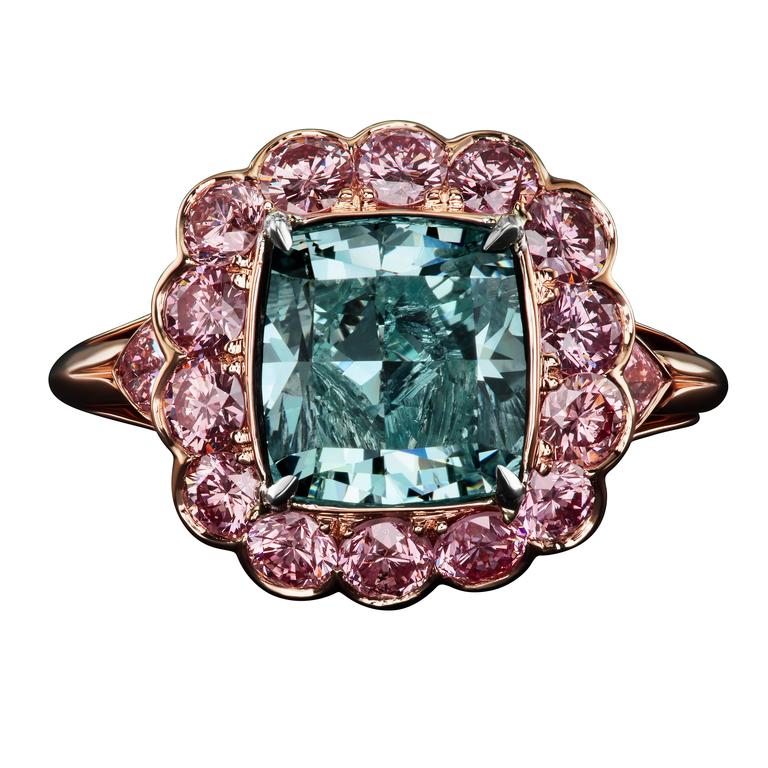 David Rosenberg Diamond Ring
Cut from 18-karat rose gold with a 4.16-carat cushion cut diamond, this spectacular ring's blue diamond is surrounded by a series of vivid pink rounded diamonds that add to the piece's allure and sense of opulence.
$3,750,000, 1stdibs.com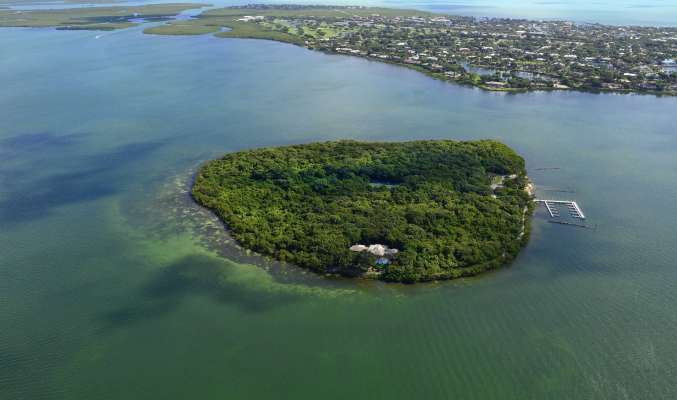 Pumpkin Key Island
What better way to declare your love to your other half than buying them a private island? Set in 26 acres if lush greenery, Pumpkin Key is 10 minutes from Miami's South Beach and 10 minutes from Ocean Reef, this is the ultimate billionaire's getaway.
$95,000,000, privateislandonline.com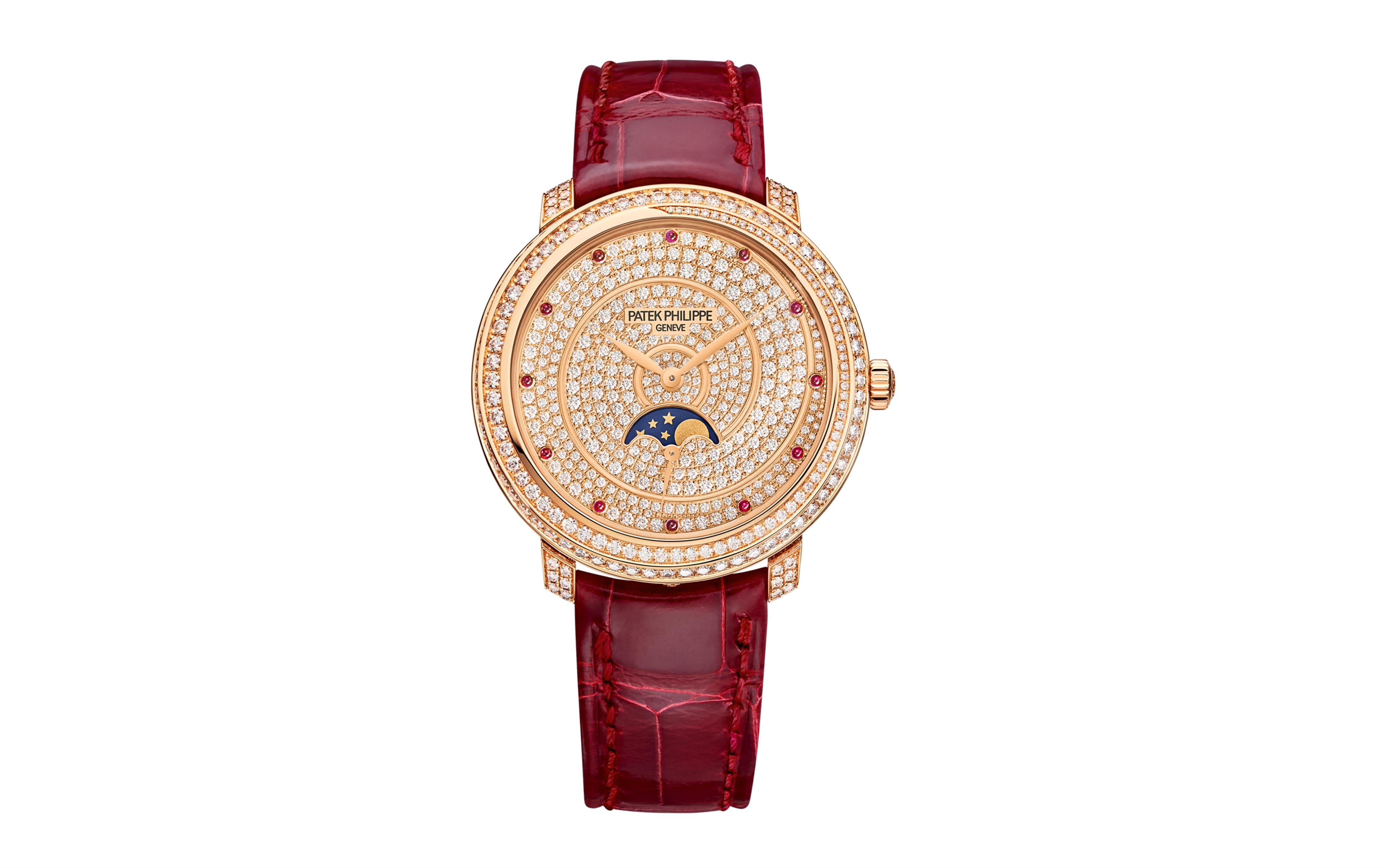 Patek Philippe Ref. 4968/400R Diamond Ribbon Joaillerie watch
The captivating spiral on the dial of this Patek Philippe timepiece is adorned with more than 500 diamonds. A sophisticated alternative to a simple diamond bracelet, the rose-gold high-jewelry watch is as functional as it is elegant with a highly-precise moon phase. Rubies as the 12-hour markers complement a hand-stitched cherry-red alligator strap that suits the Valentine's Day spirit.
$72,600, patek.com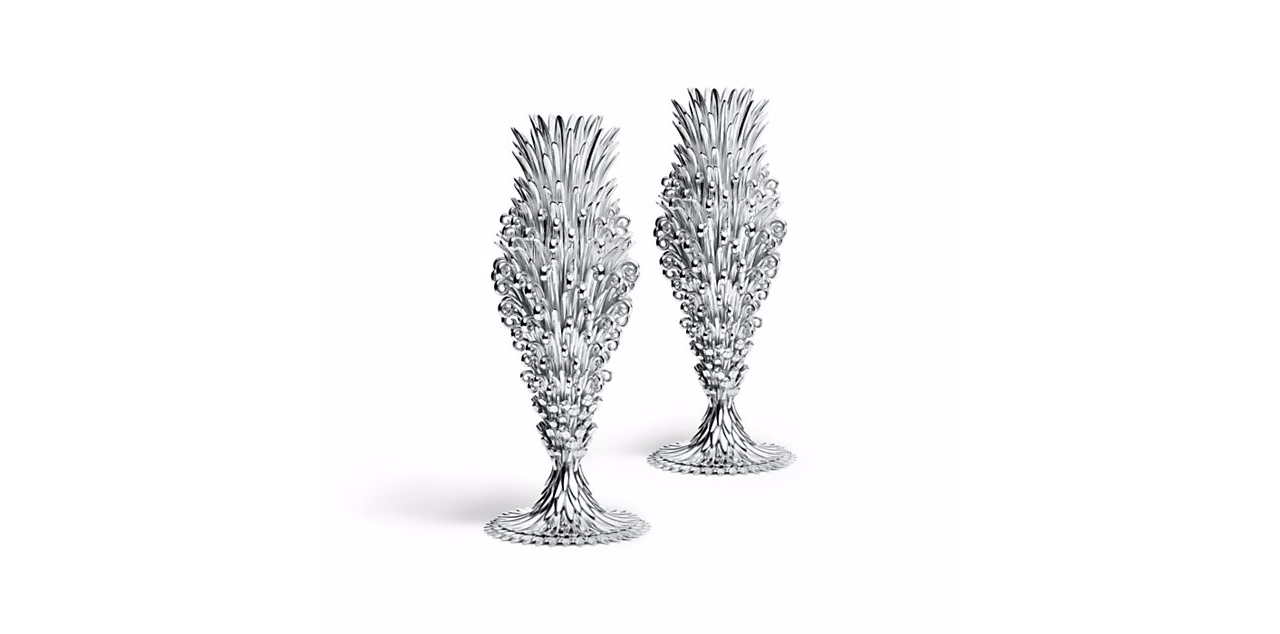 Tiffany & Co. The Art of the Wild Candlesticks
Take a walk on the wild side with these nature-inspired candlesticks from Tiffany & Co. In the brand's sleek signature sterling silver, the set conjures both the vibrant flora and birdlife of the deep jungle. From The Art of the Wild Blue Book collection, the pair evoke the exotic to suit the design-minded and the nature-lover alike.
$70,000 for set of two, tiffany.com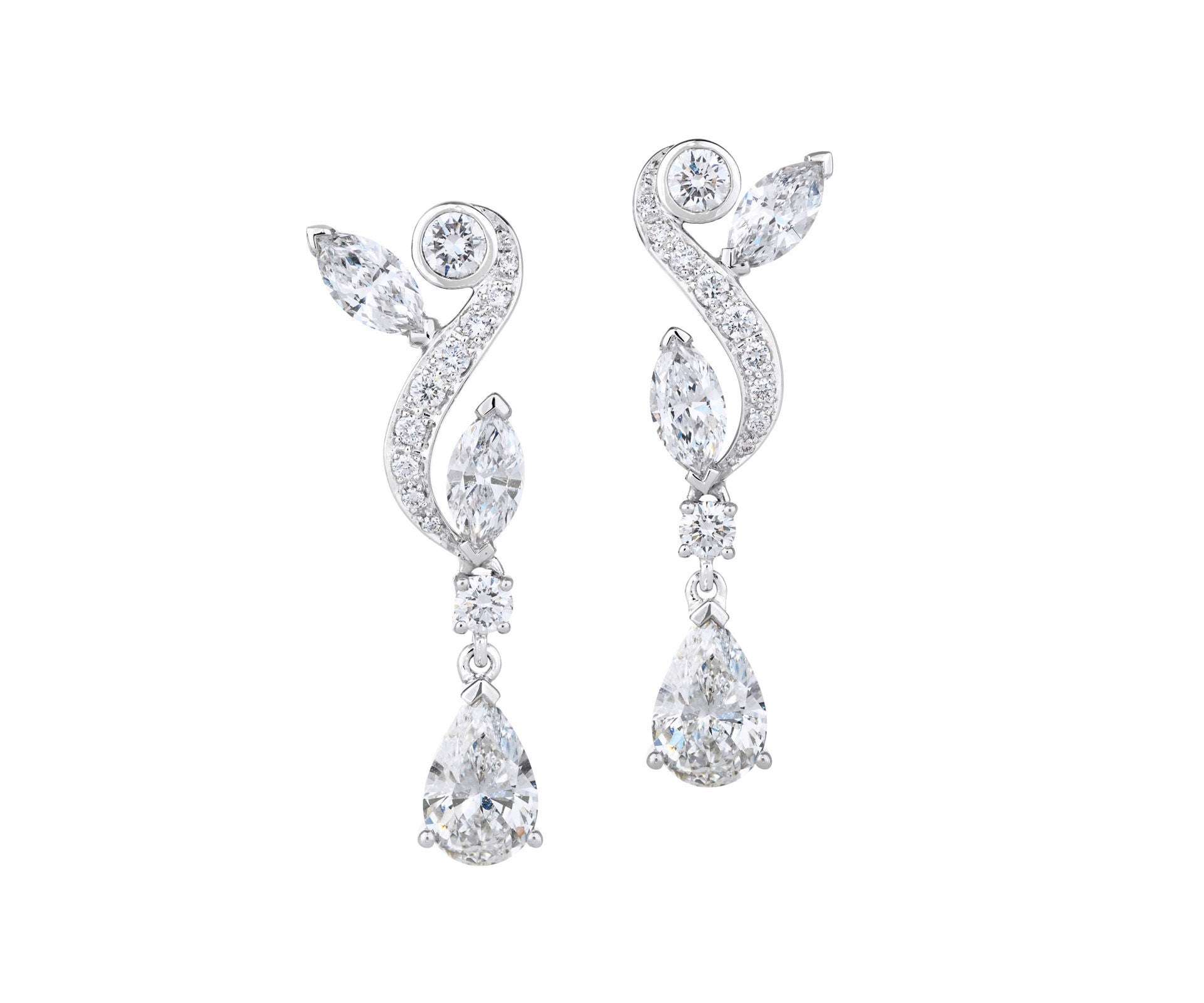 De Beers Adonis Rose Pendant Earrings
Delicate and fragrant, roses have become synonymous with Valentine's Day. Create a different kind of bouquet with the flower-like pendant earrings from De Beers, designed to mimic the beauty of a rose. The Adonis Rose earrings feature 1.0-carat pear-cut diamonds dangling from swirls of diamonds reminiscent of a blooming rose.
$19,000, debeers.com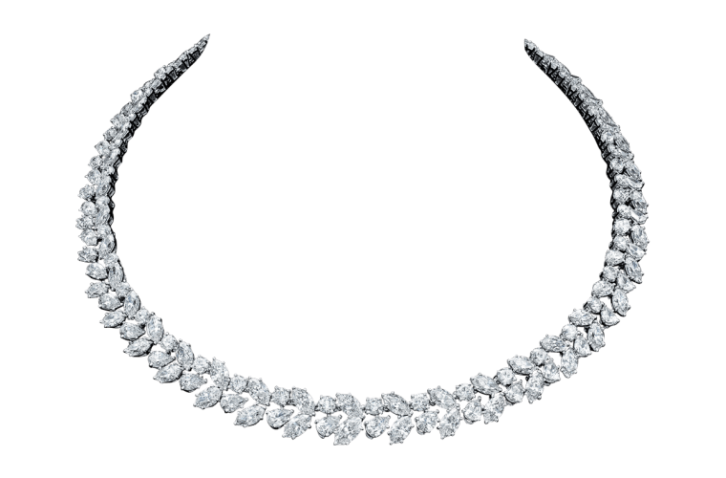 Harry Winston Diamond Wreath Necklace
This Harry Winston necklace is one of the world's most iconic jewelry designs. Made from 180 marquise, pear-shaped diamonds, the wreath necklace has a total of 47.84 carats, all of which are set into a sleek platinum necklace.
Price on Request, harrywinston.com