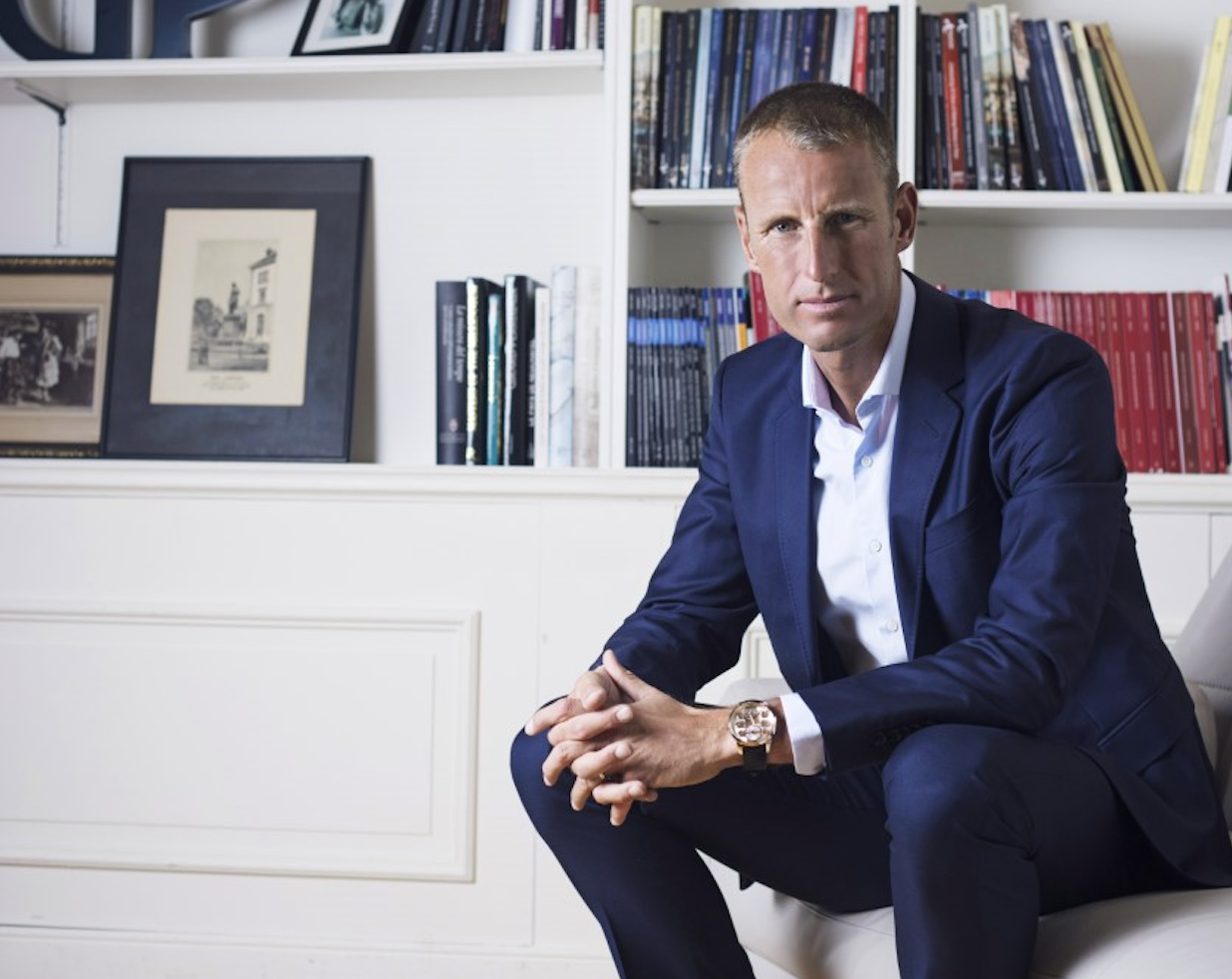 Swiss watch brand Girard-Perregaux has been producing watches for more than 225 years, evolving into one of the most recognizable names in the industry. In 2018, Patrick Pruniaux was appointed as Girard-Perregaux's CEO; in his role, he wants to keep up with innovation while still honoring the brand's heritage.
"[This year's focus] is to continue to express how different we are working with the Laureato, whether's it's using new materials, like sapphire or carbon glass," Pruniaux says to Elite Traveler in New York's Kering office (Girard-Perregaux's parent company). "The second is to communicate big time with innovative products in our Bridges collection."
Just last month, Girard-Perregaux unveiled several new groundbreaking timepieces, including the 1966 Orion Trilogy, Laureato Absolute Light and Laureato Absolute Passion, plus the headliner, the Quasar Light. The Quasar Light isn't your traditional timepiece. First, the case is made entirely from a single block of sapphire – as are Girard-Perregaux's signature three bridges motif (though these are Aerial Neo-bridges for a more artistic take). Sapphire is an incredibly difficult material to use, so this is an impressive feat in design and engineering (which is why just 18 pieces will be made). The wearer has a delightful 360-degree view of the tourbillon, which appears to float inside the case. The Quasar Light absolutely dazzles; it is near completely transparent and sparkles in all directions. Pruniaux points out that the watch is incredibly time consuming to make; the case itself requires nearly 200 hours of work.
"For me, the Quasar Light epitomizes exactly where we're going to take the brand: It's complex, it's contemporary and also it's appealing for people who have known GP for a long time. It's very respectful of the tradition," he says proudly. "We want to talk about the brand and be extremely respectful of the tradition and consider our expertise in manufacturing movements and watches, but also bring a twist. The Quasar Light in particular does that pretty well; it's an iconic moment and an aesthetic signature."
Pruniaux mentions the trends he's seen recently in the watch industry, which he says is shifting, particularly as it relates to consumer buying trends.
"This industry is in a deep transformation period," he says. "I think some brands understand that a watch buyer is not a watch buyer. It's a buyer. As a consumer, we don't behave differently when we buy a watch than when we buy another car or another luxury product. I think the brands that understand that, and some have done very well, will prevail. We have to consider what is happening in the rest of the world and deal with two types of consumer: the collectors, who are important and we need to respect, and on the other hand, people who want to get excited and educated about products, movements and stories."
Pruniaux hopes to educate new customers, even those who aren't knee-deep in the watch world. "If I could bring a million people to our manufacture, I would," he says.
For now, we're excited to see how the brand continues to innovate and impress.
Quasar Light from $294,000, girard-perregaux.com