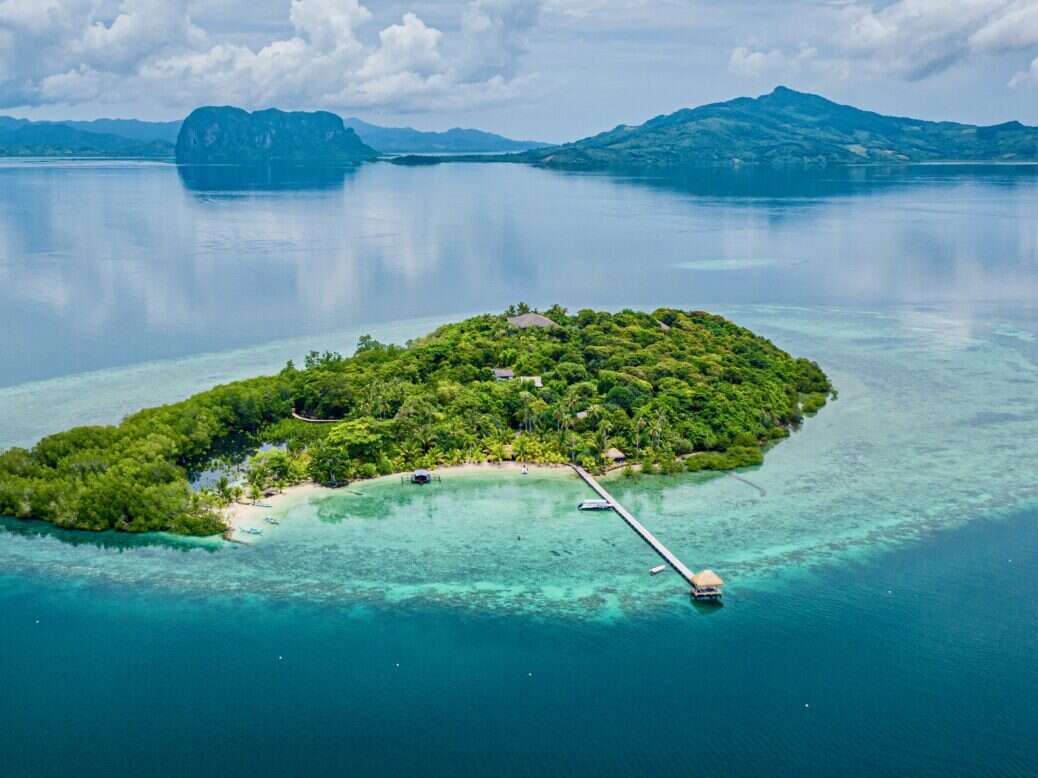 Keeping luxury clean and our planet green is a tall order for many brands today, but these luxury watch companies are focused on sustainable efforts on land, sea — even in space. Here is Elite Traveler's round-up of our favorite sustainable luxury watches and watch companies going the extra mile.
[See also: How Rolex's Awards for Enterprise is Changing Lives in Chad]
Blancpain & Sulupaai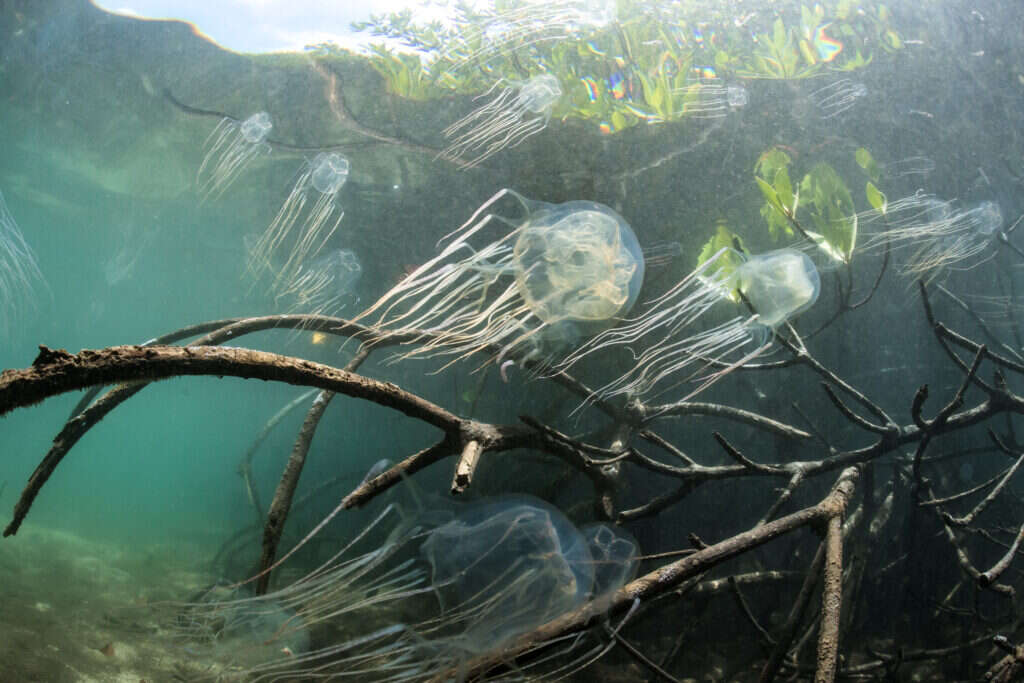 Through its Blancpain Ocean Commitment, the Swiss watch brand regularly works on different projects that help with environmental protection and restoration. The newest endeavor is the support of Sea Academy, wherein the Sulubaai Environmental Foundation is working with local communities to protect marine areas around Pangatalan Island and Shark Fin Bay in the Philippines, where one of the largest coral reef zones lies.
In fact, the Coral Triangle is home to more than 75% of the world's coral species. The project will restore coral habitats, raise awareness about the environment, and restock more than 40,000 fish in the bay, among other projects. It is one of several Blancpain Ocean Commitment projects this year, including joining forces with PADI to help protect 30% of the ocean by 2030.
Tag Heuer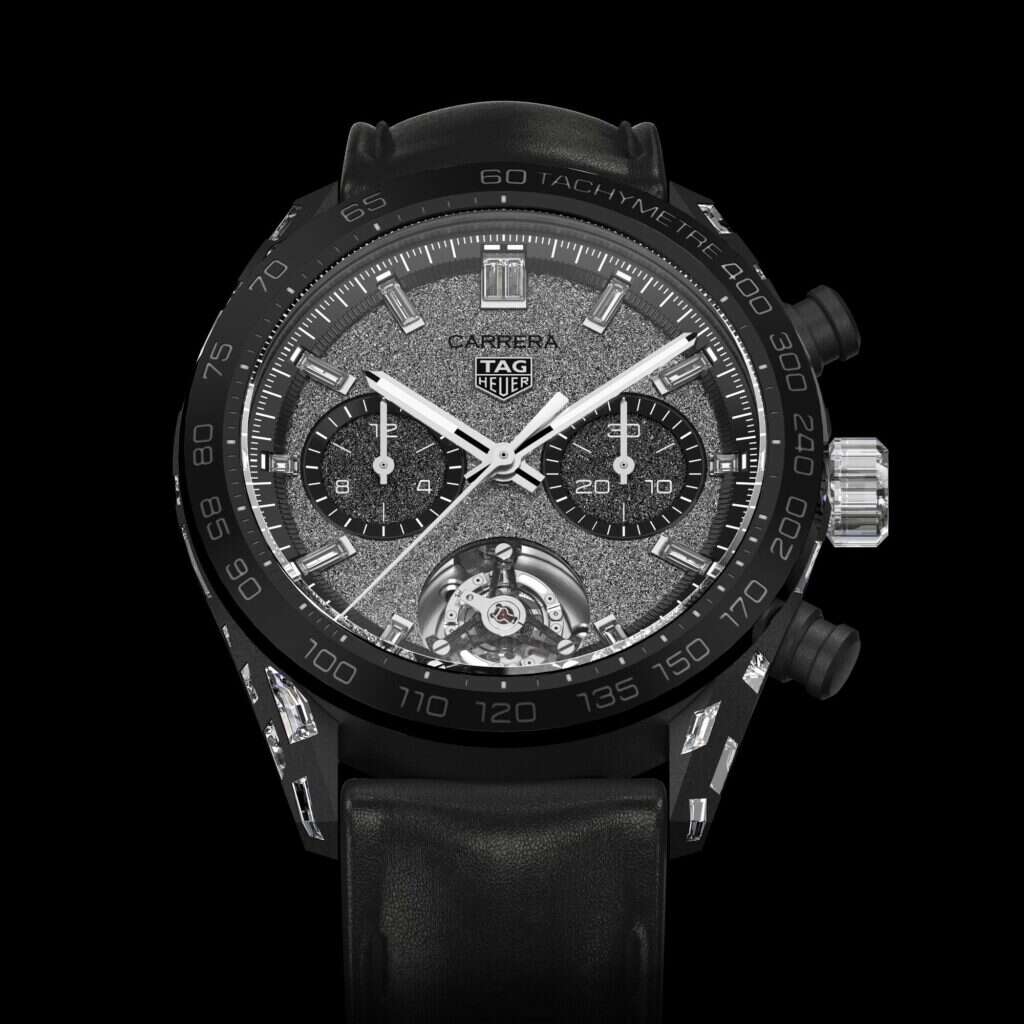 Tag Heuer unveils a world-first watch this year: the Tag Heuer Carrera Plasma. It is the first watch to use lab-grown diamonds (polycrystalline) on the dial and even for the crown. The material is produced by a network of partners. The Tag Heuer Carrera Plasma retails for approximately $376,000.
According to Frédéric Arnault, CEO of Tag Heuer (who may well be one of the youngest CEOs of an LVMH brand), "Innovation and redefining frontiers are in our DNA. With the introduction of the Tag Heuer Carrera Plasma, we want to expand the possible palette and designs for diamond watches — and diamonds in general — and create a new and breathtaking vision of mastering carbon and diamond design as well as cutting-edge light effects. By using lab-grown diamonds in such an avant-garde manner, we want to make things in a different, new and exciting way."
Zenith & Nona Source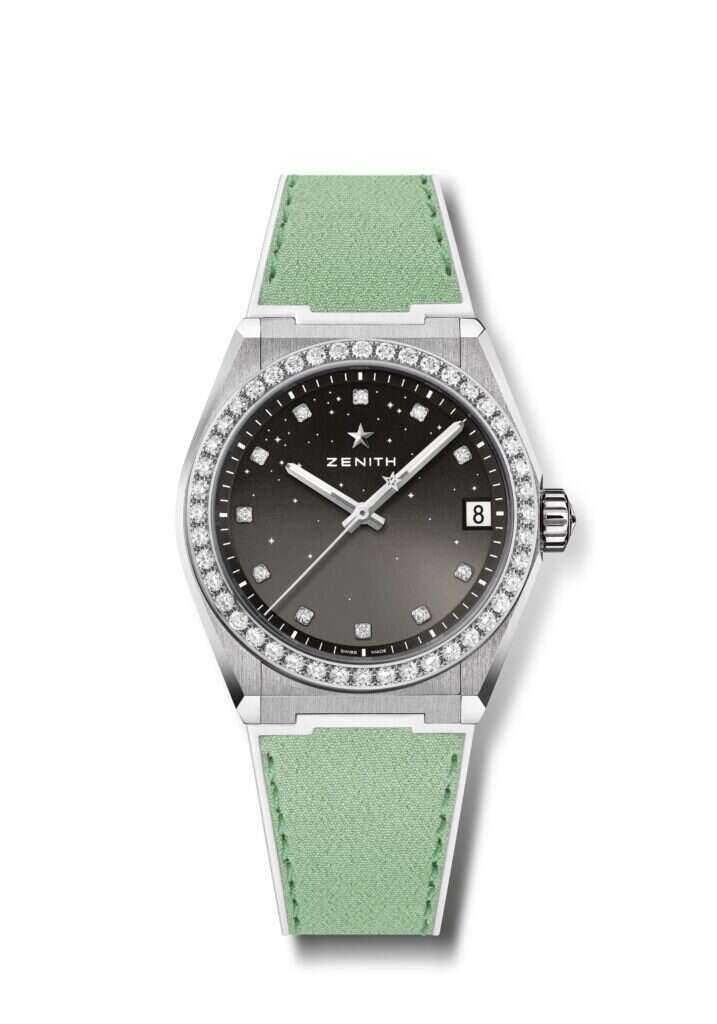 Swiss watch brand Zenith is the first in the LVMH watch group (which also includes Tag Heuer, Hublot and others) to team with Nona Source for recycled watch straps made from couture fabrics. Nona Source is a new LVMH company that takes the excess fabrics from the fashion houses owned by LVMH and transforms them into straps. This Defy Midnight watch retails for $11,000, and the new Nona Source strap is sold separately, starting at $300. Among the strap choices: woven cotton, silk, wool, crepe, canvas, mohair and more. According to Julien Tornare, CEO of Zenith, "Working with Nona Source is exactly the kind of responsible, ecological yet also luxurious kind of innovation that we seek at the Zenith Manufacture. This initiative not only helps in upcycling luxurious materials in a new context, but also gives the Defy Midnight collection a high-fashion edge."
Omega & Privateer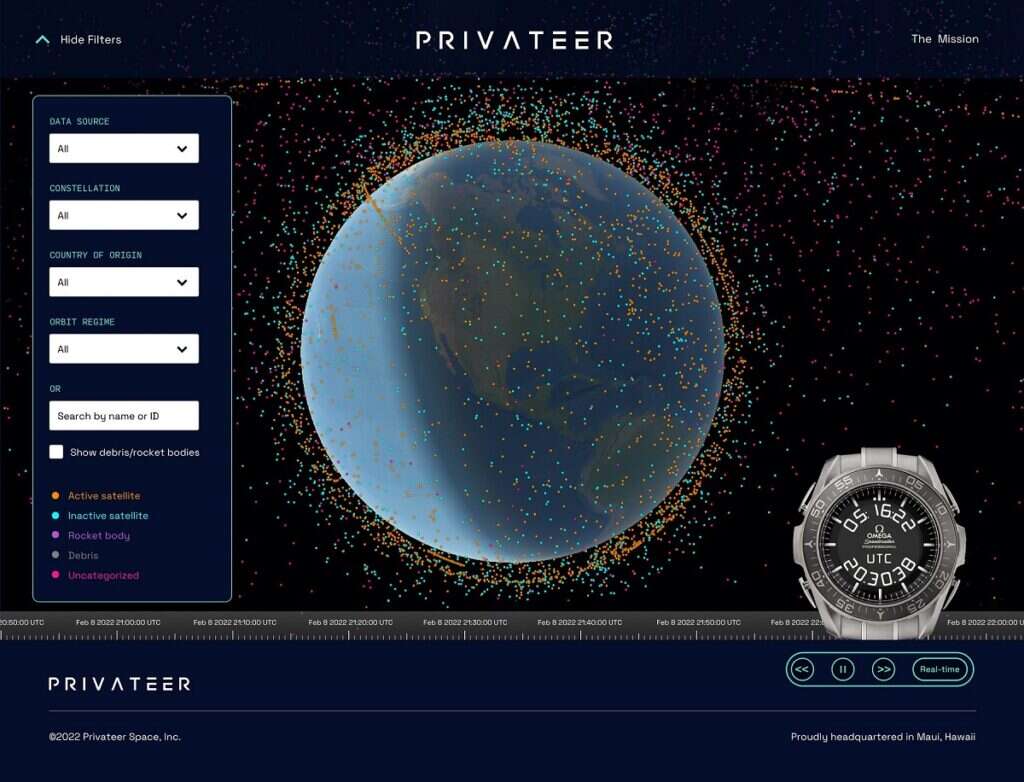 Omega, the first watch on the moon on the wrist of an American astronaut in the late 1960s, may well be the first in another space exploration through its new partnership with Privateer. The brand is supporting a Privateer mission to track satellites and space debris that could prove hazardous. The Privateer mission to create a digital map of humankind's space footprint is led by three big names: Apple co-founder Steve Wozniak, Ripcord CEO and founder Alex Fielding, and space environmentalist Dr Moriba Jah. According to Raynald Aeschlimann, Omega president and CEO, "Our partnership with Privateer is like finding the final piece in the puzzle. With this new project, we can give back to the planet from the depths of the sea to beyond the skies. There is also a great synergy between Omega and Privateer. We share an obsessive attention to detail. The inside of a mechanical watch is like a mini universe. Everything needs to operate without obstructions if you want it to work perfectly and endure."
Breitling & Sugi Forest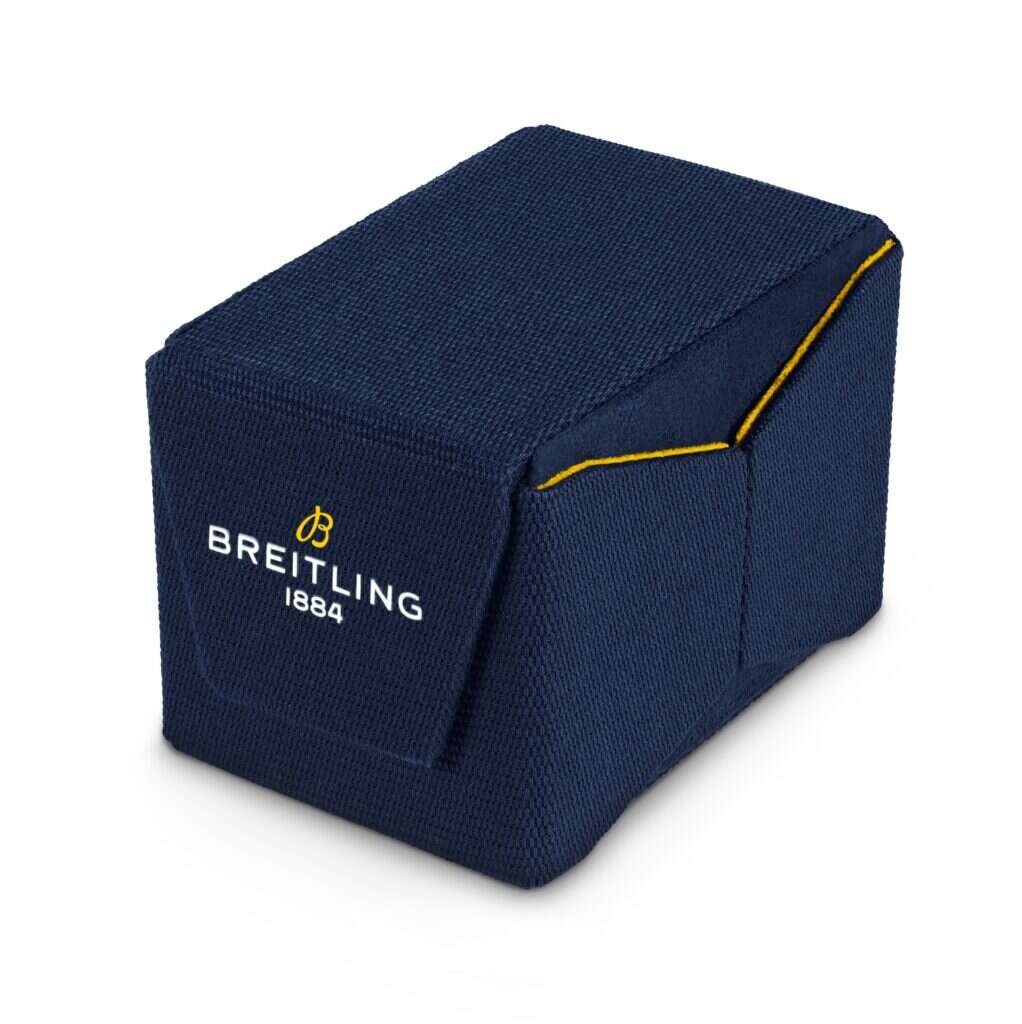 Swiss watch brand Breitling continues its partnership with Sugi Forest to support reforestation and a sustainable ecosystem. By working with local communities in a variety of countries, the organization also helps empower indigenous people. Sugi has created more than 80 forests in over a dozen countries around the world and is part of the Trillion Tree Initiative. To date, since its involvement in 2020 with Sugi, Breitling has planted more than 17,000 trees and plants. It has also made the commitment to eco-friendly, reusable watch boxes made from upcycled plastic bottles. Not only is the packaging environmentally friendly, but because it is sleek and can be folded flat, Breitling is able to reduce CO2 emissions with less bulky shipping. According to Georges Kern, CEO of Breitling, "When [explorer and Sugi founding partner] David de Rothschild told me about SUGi's approach to 'rewilding' parts of the planet — not only remote places but also urban centers — and doing so scientifically, systematically and sustainably, we knew that it would be a good fit for Breitling."
Hublot & SORAI
It was two years ago that Hublot teamed with SORAI (Save Our Rhino Africa India) to make an impact in the fight for rhinoceros conservation and biodiversity protection. Now, Hublot continues its efforts by creating the Big Bang Unico SORAI watch, with a majority of the proceeds from the sale of each one benefiting the Care for Wild Rhino Sanctuary supported by SORAI. The biggest threat to rhinos is poaching and, over the past decade, two-thirds of the rhinos in South Africa's Kruger Park have been killed by poachers. Just about 500 remain. Just 100 of the Big Bang Unico SORAI watches will be made, each retailing for $24,100. Ricardo Guadalupe, Hublot CEO, says: "According to the International Union for Conservation of Nature (IUCN), international, national and local partners must work together to resolve the biodiversity crisis. It is our duty to amplify the voices of those who work on the ground to protect endangered species, particularly the African rhino, which is in critical danger of extinction. Hublot is truly delighted and proud to support Kevin Pietersen and SORAI in this movement, which is so crucial for the future."
[See also: Upcycling Time: The Most Sustainable Watch Brands]