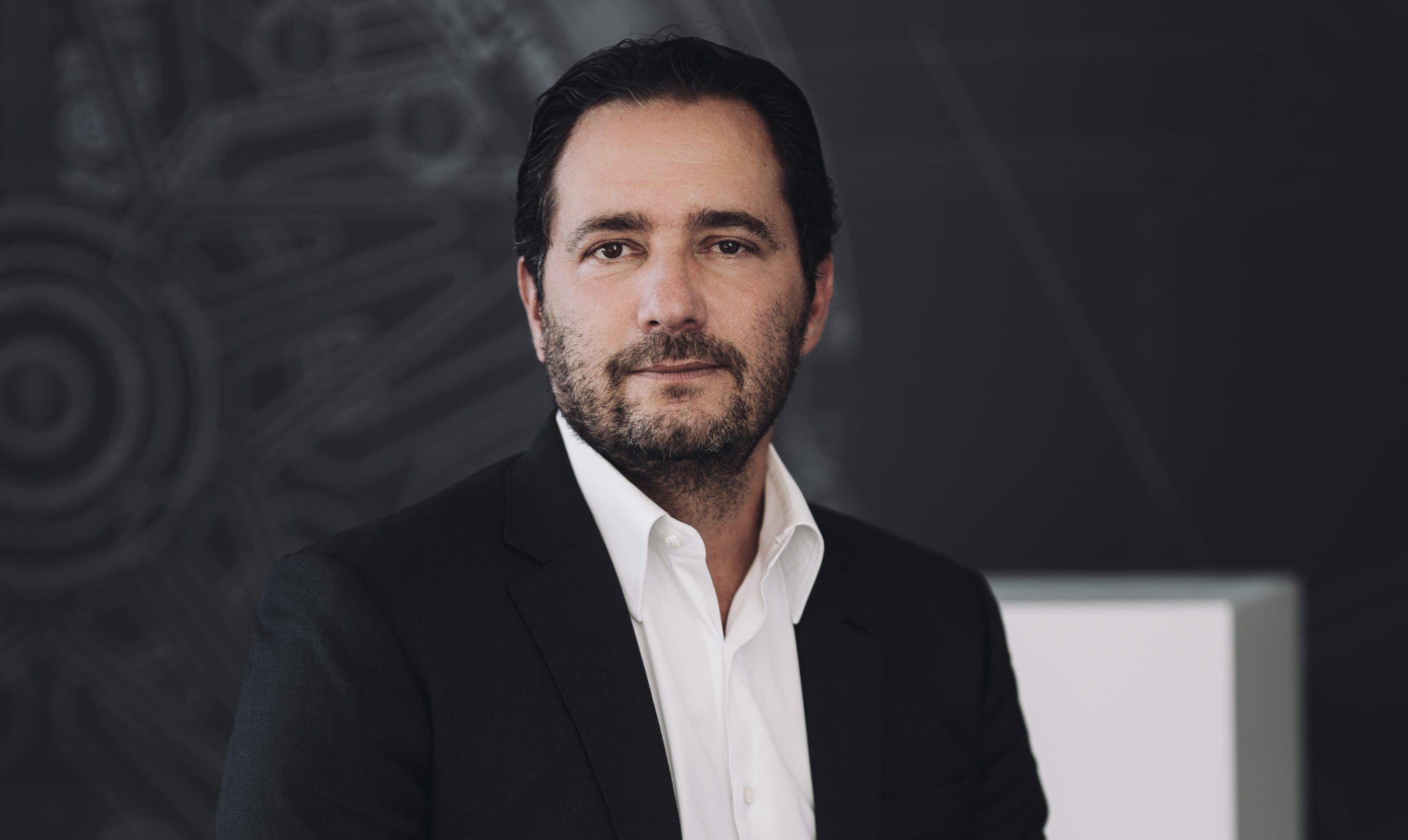 After being handpicked to lead the somewhat wobbling watch brand, Zenith, back into the limelight, Julien Tornare took the task to heart, devising a multiyear course to achieve stardom for the brand. He tells Roberta Naas about his plans to celebrate Zenith's history and chart a course for its bright future.
Why would anyone who has helped build a top-tier luxury watch brand leave it all behind to take the helm of a far less expensive, sleeper brand? After spending more than 15 years in different roles around the globe building Vacheron Constantin into one of the world's premier brands, Julien Tornare did exactly that. In 2017, he sidestepped Vacheron Constantin's parent company, Richemont Group, when he was approached by watch icon Jean-Claude Biver to spearhead a dramatic turnaround for LVMH's Zenith. His reasoning was simple: The legendary Biver — who is credited with having a magic touch with watch brands, since he transformed many, including Hublot and Blancpain, into global successes — personally handpicked him, and Tornare was ready for the challenge of waking a sleeping giant.
Founded in 1865 by Georges Favre-Jacot, Zenith did not get its official current brand name until 1911, when it was named for the highest point in the sky, and a star was added to the logo and the watch dial. Throughout the 20th century, the brand was known for creating important calibers and watches, and it developed on-board flight instruments. Today Zenith is known for its bold pilot watches and its Chronomaster El Primero mechanical chronographs — and, with Tornare on the scene, its new collections are turning heads.
In just three years, Tornare has increased demand and changed Zenith's positioning to more of a luxury brand by ushering in the high-tech, innovative Defy collection and raising the average retail price point up from about $7,500 to $11,000. "When I came on board, one of my first moves was to launch the Defy Lab watch with a revolutionary new oscillator system and high-tech materials," recalls Tornare. "That watch, and the Defy collection, definitely brought us global attention. It became a strong engine to pull the brand in terms of noise, awareness and contemporary looks. But there was still so much to be done."
When charting Zenith's future, Tornare also looked to its past and decided to focus on the famed El Primero movement, spearheading a dramatic 50th-anniversary celebration of the caliber last year. It is unusual for a watch brand to celebrate a movement instead of a watch or a collection, but El Primero is special. The mechanical chronograph movement is renowned as not only one of the first automatic chronographs on the market but also the best, thanks to its higher frequency and long 50-hour power reserve. It took six years to develop the movement and, upon its release in 1969, it was lauded for its precise timing to 1/10th of a second, a feat no other watch brand had accomplished in an automatic movement. Today, it is still one of the best and most-used automatic chronographs on the market — quite a remarkable distinction.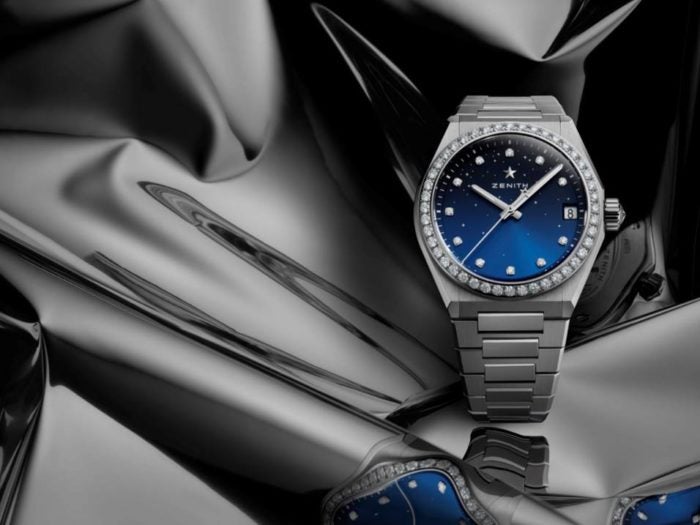 "Many people don't pay attention to the movement, but our goal was to make people realize that when they buy a watch, they buy what's inside as well. They buy an engine, just like with a car, and they deserve something legendary and authentic," says Tornare, noting that storytelling has been an important part of his plan for Zenith's growth. "That movement has been equipping our watches — and also some very big name-brand watches out there — for 50 years. It was a good story to tell. It is important for us to humanize it, to offer emotion and a new way of thinking."
Tornare acknowledges that getting his team at Zenith on board and excited about his plans when he joined the company was not easy. "I want my team to see me as totally engaged in the brand, the job and my mission so that they are also inspired. I have been totally committed from the beginning, and even when the days are tough, I say, 'Yes, it is tough, but we continue to fight; we continue to climb upward.' You have to always keep climbing, even when you reach the top," says Tornare. "When I hire someone at Zenith, I look for people who are willing to spend time in a challenging environment. I look for people with energy and spirit because that is what we need. That is what most companies need."
This year, Tornare says his focus is on launching a new marketing campaign and expanding collections geared to different audiences. Women are a key target market; this year, the brand unveiled several important new women's lines, including new Elite watches, the ladies' mechanical Chronomaster chronograph and the self-winding Zenith Defy Midnight series. For this collection, the brand did not restyle the men's Defy watches for women, but instead started from the ground up, creating a totally feminine timepiece.
"Reaching women has been one of my key strategies from the outset. We need to offer something timeless to appeal to more women," says Tornare. Interchangeable straps are a key design element in the Defy Midnight watch, which offers not only a bracelet but also three different colored, coordinating straps. "We had a nice women's watch market 20 years ago, and it is time to regain that foothold with something contemporary and versatile for today's women."
For Tornare, one of the toughest challenges has been finding the right blend of past, present and future — without losing the brand codes. One element that has held a prominent place on the dials — and as its logo since the early 20th century — is the five-pointed star. This year, Tornare opted to incorporate that star into the brand philosophy: Time to Reach Your Star. "Each of us has a star, a point that we want to reach in our lives," says Tornare earnestly. "Reaching your star is like making a dream come true."
According to Tornare, today's consumers — who can find all of the information they want in just a few clicks — are looking for experiences and products with a rich history and contemporary appeal. "The young generation cares about what they buy. They want to understand the watch, what's inside and the history behind it," says Tornare. "They also want truth and genuineness. This is the message I want to convey at Zenith."