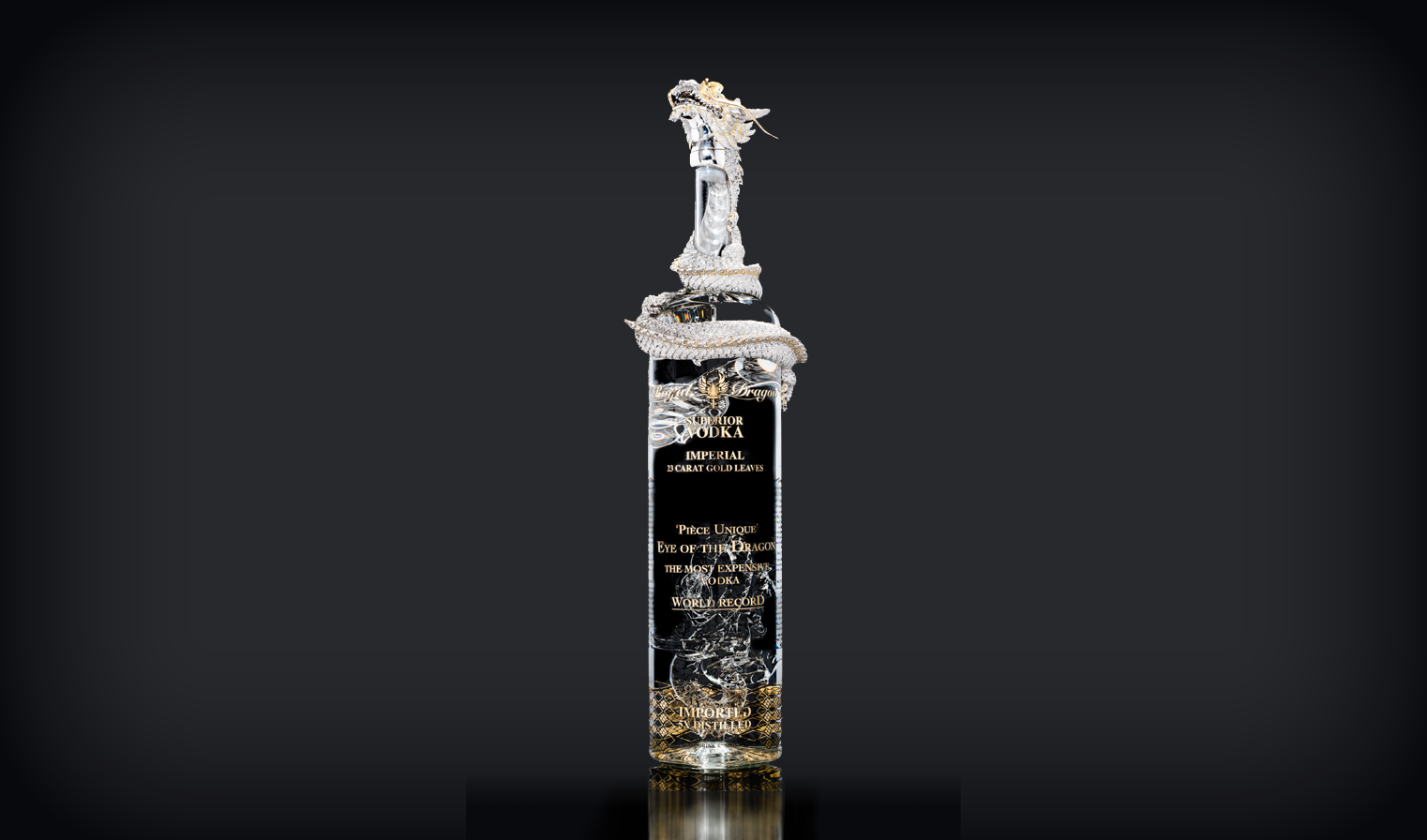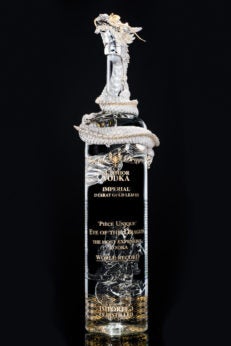 The world's most expensive vodka is set to go on display during a live-streaming event on February 16. The spectacular one of a kind bottle, named 'The Eye of the Dragon', is encrusted with 15 thousand diamonds and has an estimated value of $5.5 million.
The majority of the cost comes from the bottle itself, which is made of hand blown glass, two kilograms of 18 karat gold, an opulent 50 Carat yellow diamond and has a golden dragon emerging from its neck. It took eight months to design and produce and the total value of the 620 Carat diamonds are valued at $4.6 million dollars alone.
The bottle has been created by Michel Morren and, the award winning, Royal Dragon Vodka in collaboration with Scarselli Diamonds New York. The bottle contains six litres of the five times distilled vodka – making it worth almost $23,000 a shot.
Michel Morren is planning to show off his incredible creation and is set to host a live-streaming event "from a secret luxury location" on the 16th of February. Follow RoyalDragonVodka on Facebook to be one of the first to view the extravagant bottle.
You can watch the unveiling on Facebook on February 16th here.