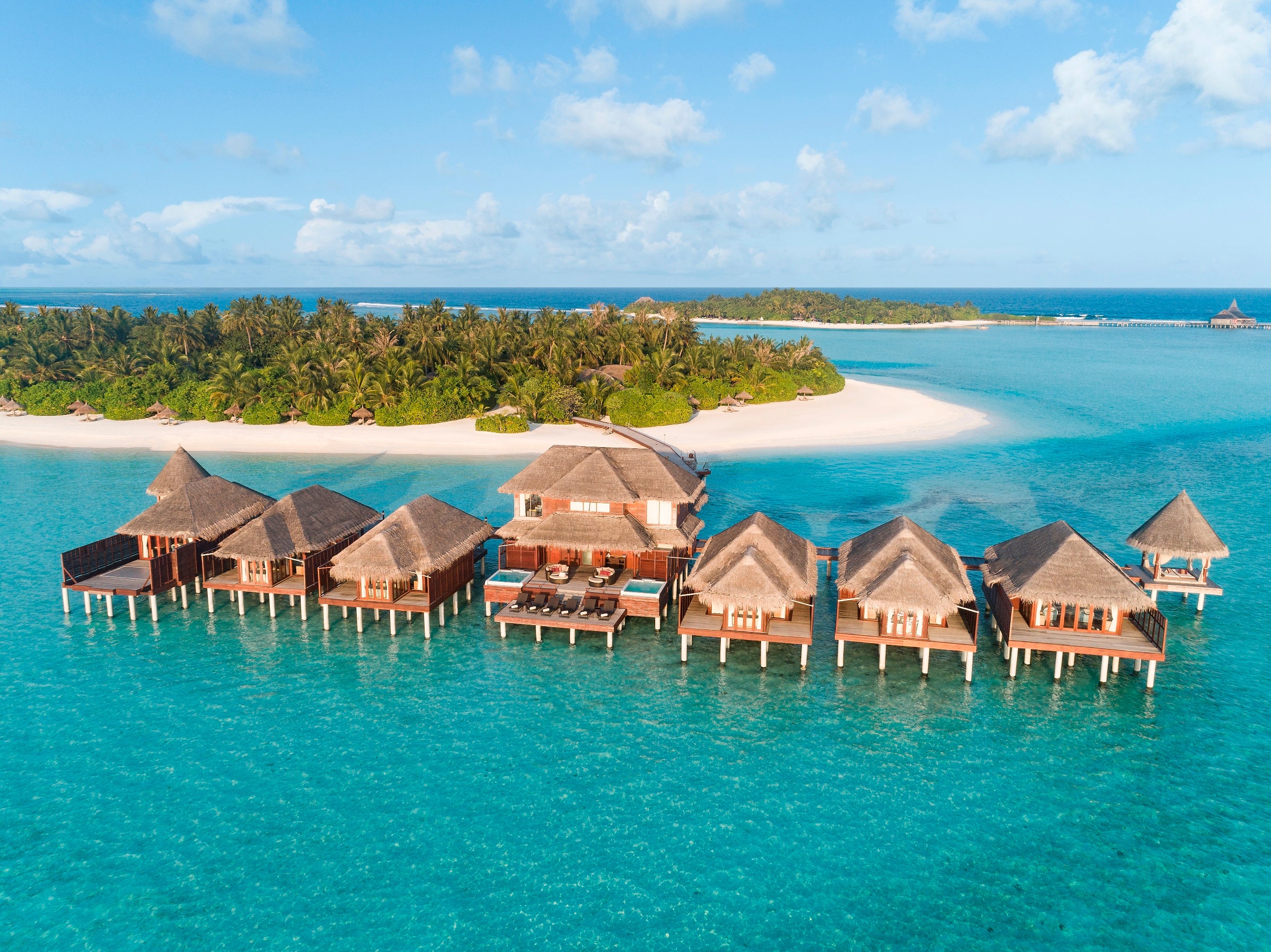 Quarantine has left us yearning to travel again, but luckily, you can create several spa experiences in the comfort of your home using ingredients that you most likely have at home. Anantara Dhigu Maldives Resort is just one of the many spas around the world we can't wait to travel to.
For the Anantara Dhigu Maldives Resort treatment at home, spa director Bodina Qureshi put together a full-body exfoliation ritual at home using grated coconut, cinnamon, nutmeg and salt. Combine these ingredients together until you have a nice scrub consistency (adding coconut oil for some extra moisture). Not only does it work wonders, but the scent is delicious. Use the scrub on legs, arms (including elbows), stomach and back to heal dry, dull skin. Coconut is used in Ayurvedic medicine for its anti-bacterial and anti-viral properties, while cinnamon is a powerful antioxidant. You can also dry brush using proper techniques before applying this scrub for glowing skin.
Even though we are unable to travel, its overwater spa is one of the most magnificent in the Maldives. From the white-sand beach, walk along an overwater path to the spa's two-story lobby. There are several overwater treatment rooms in individual bungalows for the ultimate privacy, each with doors that open to let in the ocean breeze.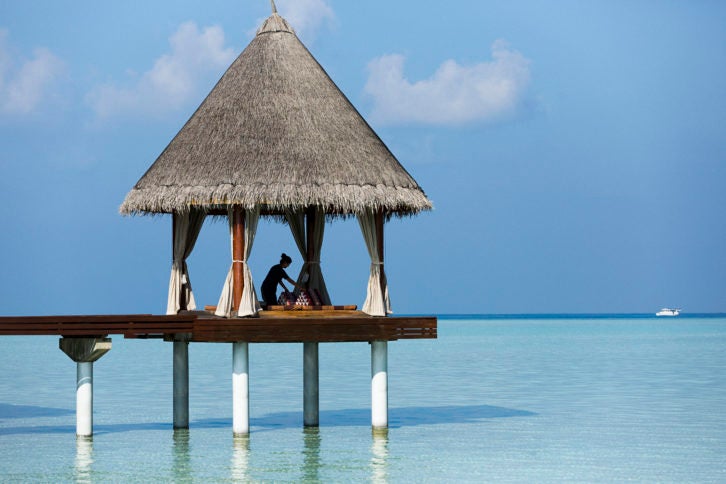 There are individual treatment rooms, couple treatment rooms and even two outdoor salas, where you can receive Thai massages. After your treatment, relax on an outdoor sun lounger overlooking the water. The spa also has a steam room, sauna, indoor and outdoor showers and a relaxation pool. Each treatment room has a glass window underneath the massage tables so you can watch the fish underwater as you relax.
There are many locally inspired spa journeys from which to choose, including the Maldivian Romance journey and Three, Four or Seven Days in Paradise, a multi-day healing journey with Thai massage, stretching, acupressure, foot massage and a lifting facial (depending on which journey you choose) to ease sore muscles after several days surfing, snorkeling and exploring the island.
For more information, visit anantara.com