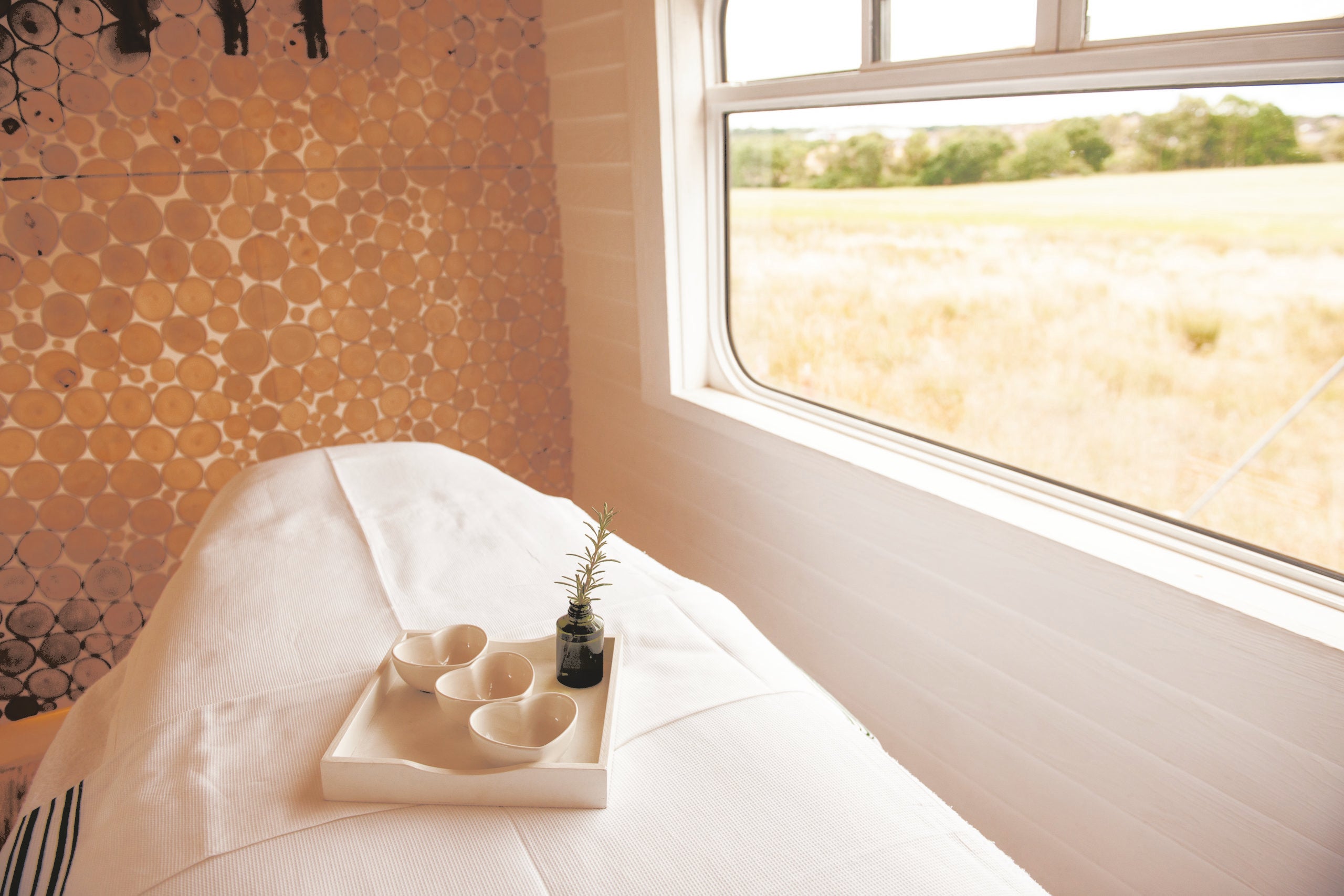 A destination spa takes on a new meaning when it's aboard a luxury sleeper train. Belmond Royal Scotsman takes you through the best parts of Great Britain, with themed journeys, like a Scotch Malt Whisky Tour, or a trip to see Scotland's most classic sights.
The train journeys are the perfect mix of indulgence, with fine dining and plenty of whisky, and countryside pursuits, like clay pigeon shooting and ceilidhs, a social event with Scottish folk music and storytelling. The train is both elegant and cozy and each cabin has distinct Scottish flair, best depicted through soft Scottish wools and tartans, rich marquetry and original Scottish artwork. Each cabin has a large window so you don't miss a single view, plus writing desks and seating areas for you to sit and gaze in solitude.
Perhaps the most relaxing experience of your entire journey is aboard the train at the Bamford Haybarn Spa Car, which was added to the train in April 2017. The spa is the brand's first-ever spa carriage aboard any of its trains, and the spa car features two private treatment rooms awash in a bright, white hue with marble, and bespoke treatments designed exclusively for guests of the Belmond Royal Scotsman using all-natural therapies and ingredients. The therapists are even trained to perform treatments while the train is moving. You have the option to look out onto the countryside while you enjoy your treatment – we're sure it can't get more relaxing than that.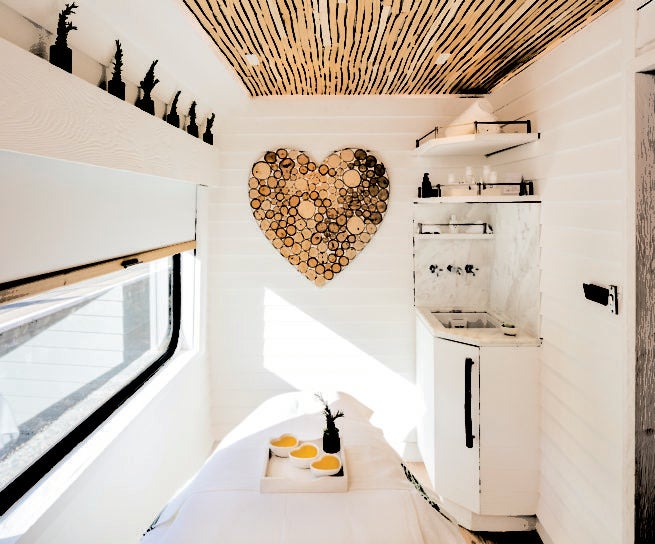 Relax with the B-Silent treatment, which encourages a restful sleep using the brand's b Silent products. The treatment starts with a footbath, followed by a soothing full-body massage, which is aimed to relieve stress by targeting pressure points on the neck and chest. Your therapist will use the b Silent body oil, which is an aromatic blend of chamomile, cannabis sativa and lavender flower oils. There is also the 55-minute Bamford Bespoke Facial, a ritual that uses reflexology, lymphatic drainage, stimulating lifting and yogic breathing to rejuvenate the skin.
Guests can enjoy massages, rejuvenating facials, spa rituals (which combine several therapies into one long, indulgent treatment), manicures, pedicures and body scrubs.
For more information, visit belmond.com