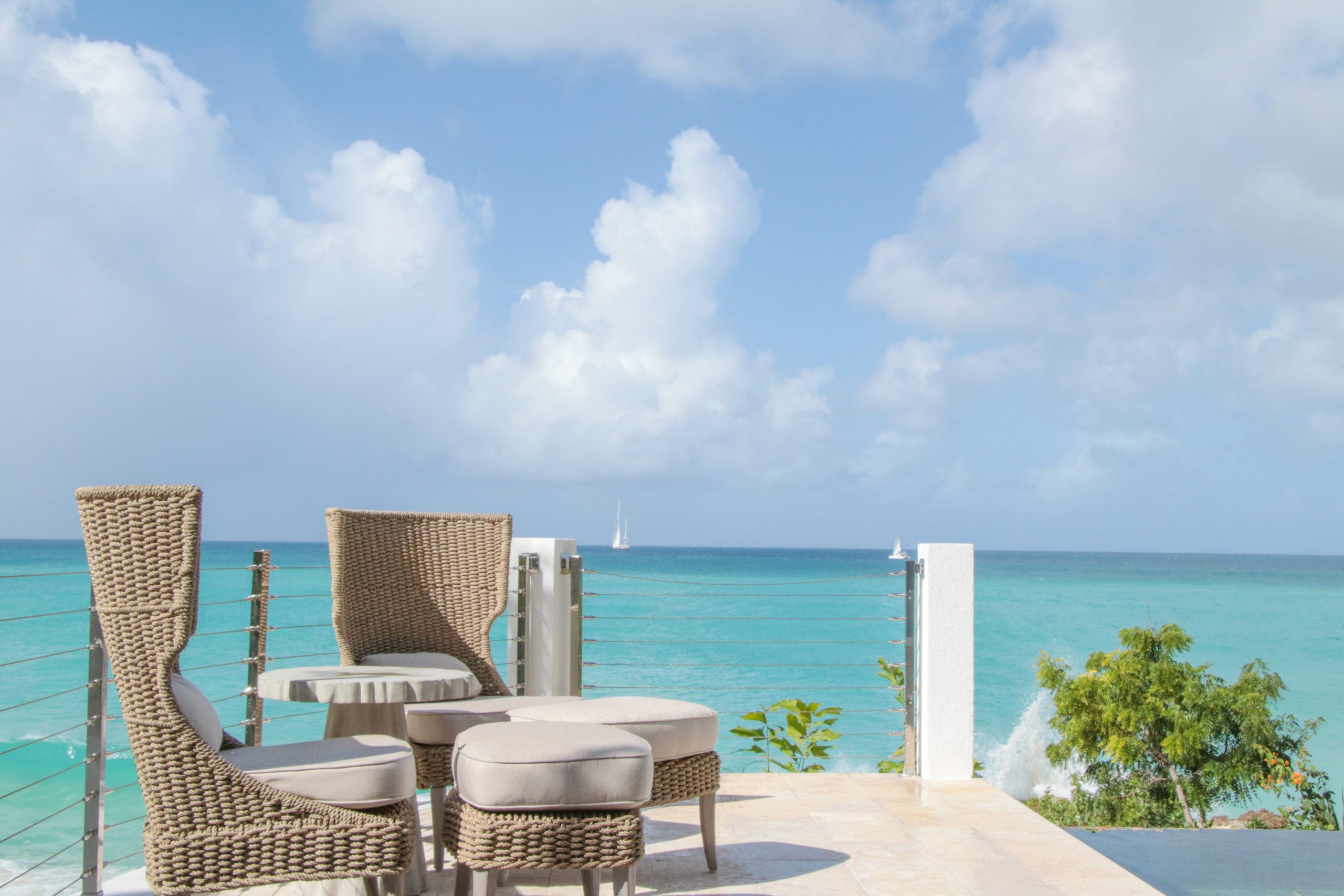 Malliouhana, Auberge Resorts Collection, in Anguilla is the perfect wellness respite for your future vacation. It's located on a 25-acre stretch of rocky coastline overlooking the light-blue Caribbean waters.
The resort connects to a white-sand beach (accessed via a palm tree-fringed path) and has plenty of water activities just feet away from your suite. Each space features bright colors (reflecting the hues of the natural surroundings) and allow the outdoors to take center stage, whether it's through your floor-to-ceiling windows or your private terrace surrounded by greenery. The chic resort has two pools and a wonderful destination spa: Malliouhana Spa.
The spa was recently expanded and included six treatment rooms, an infinity pool overlooking the ocean, a full-service salon and private fitness training. Treatments are inspired by the island's rich history and therapists utilize fresh, local ingredients – the spa has even developed its own line of all-natural bath products with oil blends, including lemongrass and neroli.
There are wonderful two-hour spa journeys unique to Malliouhana, which incorporate massages, foot rituals, scrubs and light therapy using Anguillan salt and coconut milk. The spa also offers holistic massage (with lovely details like an aromatherapy eye pillow and essential oils), stone massage, body wraps (with blue light therapy), bath soaks, rejuvenating facials, scalp massages and more. You can also opt for outdoor massages, plus couples treatments.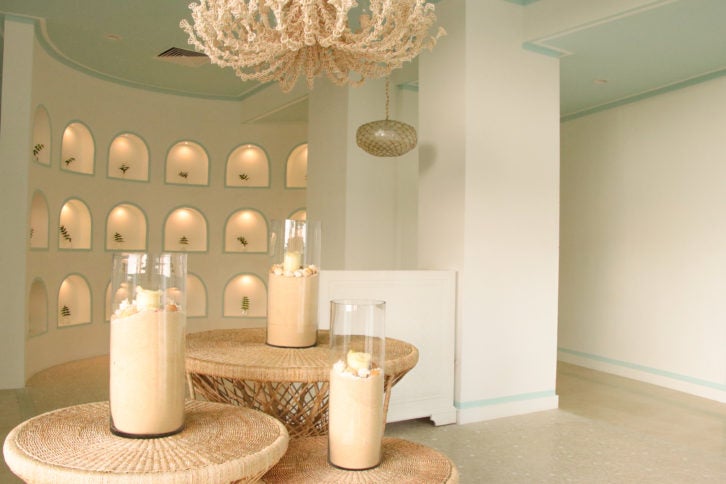 In the wake of Covid-19, Auberge Resorts recently launched #AubergeAtHome to encourage guests to enhance their wellness through practices specific to each resort. There is a deep sense of wellness at Malliouhana, Auberge Resorts Collection, and the resort is encouraging guests to share their experiences on social media using the hashtag, #AubergeAtHome. Malliouhana has created Tranquility Mist using lemongrass, local to Anguilla, and eucalyptus, which supports the respiratory system. Using lemongrass and eucalyptus essential oils, you can bring Anguilla directly into your home. To make, mix 2 ounces of water in a spray bottle with 15 to 25 drops of each oil (or 20 drops in 4 ounces of water for a milder scent).
For more information, visit aubergeresorts.com/malliouhana
Photos: Malliouhana, Auberge Resorts Collection