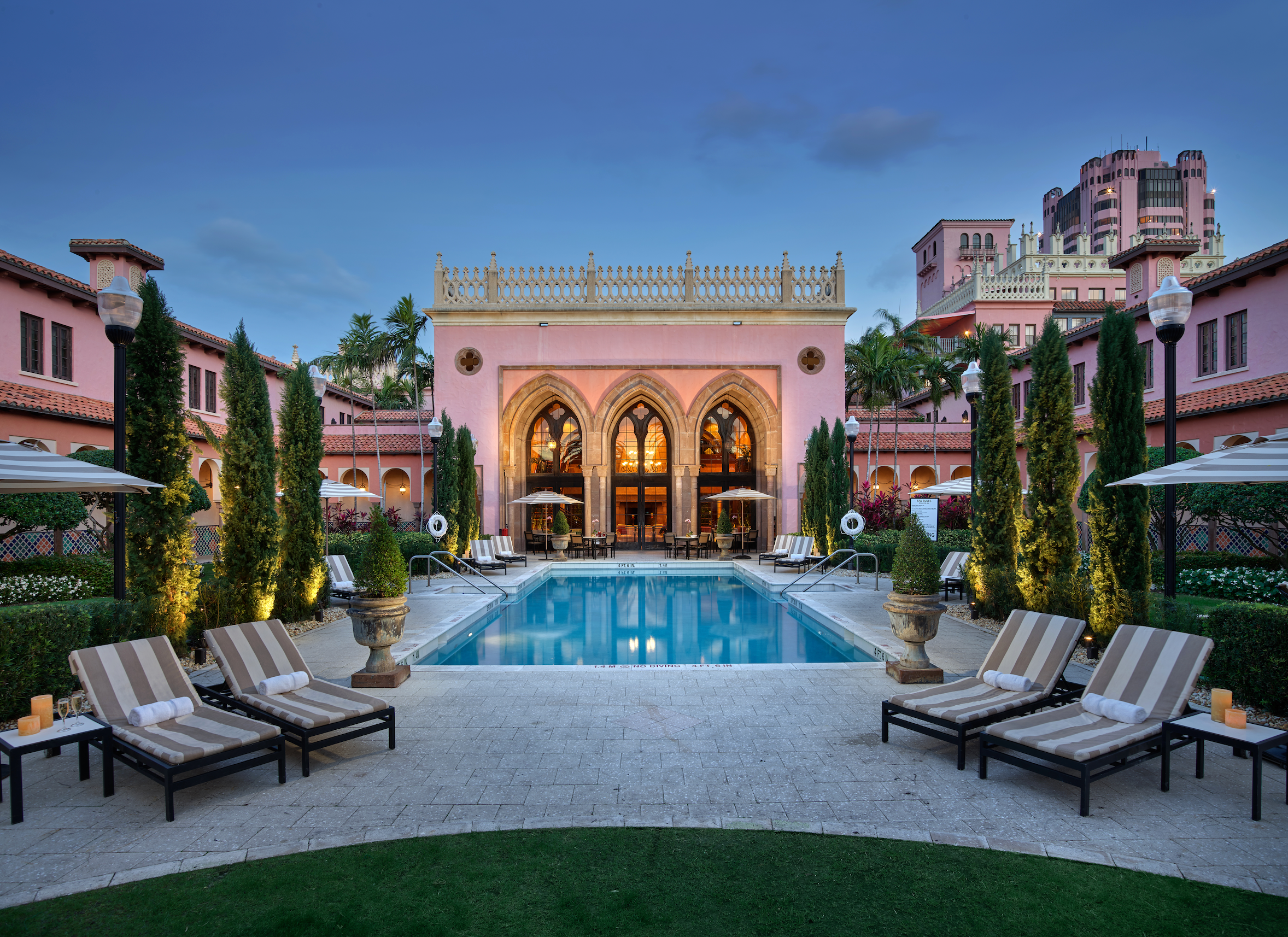 First opened in 1926 as a Ritz-Carlton hotel, now Boca Raton Resort & Club, a Waldorf Astoria Resort, the property is an institution in the Boca Raton, Florida area. Comprised of three hotels, Beach Club, Yacht Club and Cloister; two golf courses; seven pools; 30 tennis courts; kids' club; surf school; 12 restaurants and bars; fitness center; and a 50,000-sq-ft spa – there's just about everything you can imagine at this sprawling resort, both for families with kids of all ages and couples.
The building's facade is instantly recognizable for its bright-pink color and the grounds are perfectly landscaped with tropical flora that give you an immediate sense of place. There's a distinct Mediterranean flair from its restaurant and common areas to the Waldorf Astoria Spa, an award-winning spa offering plenty of treatment options in a relaxing space.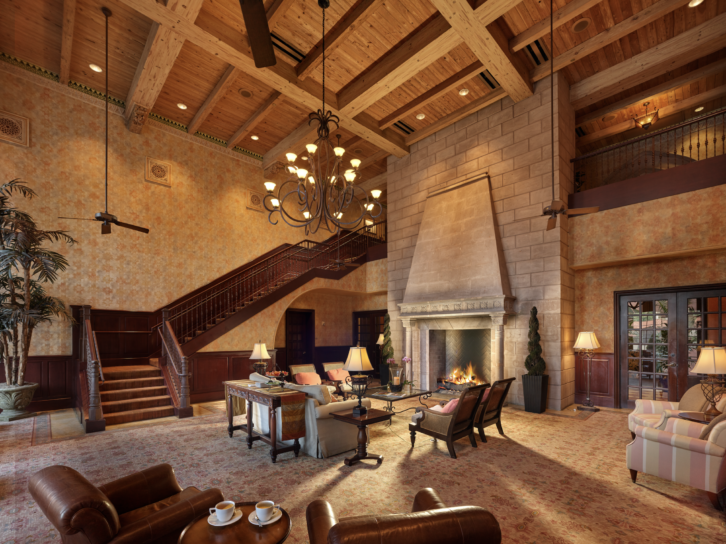 The spa was designed after Spain's Alhambra palace, and there are intricate and ornate design and architectural details from the ritual bathing area to the private lounges with fireplaces, private pool, saunas and whirlpools and a spa café. There are 44 treatment rooms, and the menu includes deeply cleansing facial and body treatments that reawaken the skin for a fresh, dewy glow. Body treatments include massages, body wraps, skin polishes, exfoliations, slimming techniques and reflexology. Facials are some of the spa's most popular treatments, including the O2 Awakening Facial, which helps eliminate toxins for a more radiant complexion.
Spa director, Vanessa Carter, credits the HydraFacial as one of the spa's most popular – and effective – treatments. "Our HydraFacial is a resurfacing procedure using patented technology to cleanse, exfoliate, extract, and hydrate. HydraFacial super serums are made with nourishing ingredients that create an instantly gratifying glow. Another innovative procedure we offer is the Natura Bissé Facelift Optimizer, which is an innovative surgical-alternative treatment that infuses and lifts the skin, ultimately addressing fine lines without the neurotoxins."
For more information, visit waldorfastoria.com