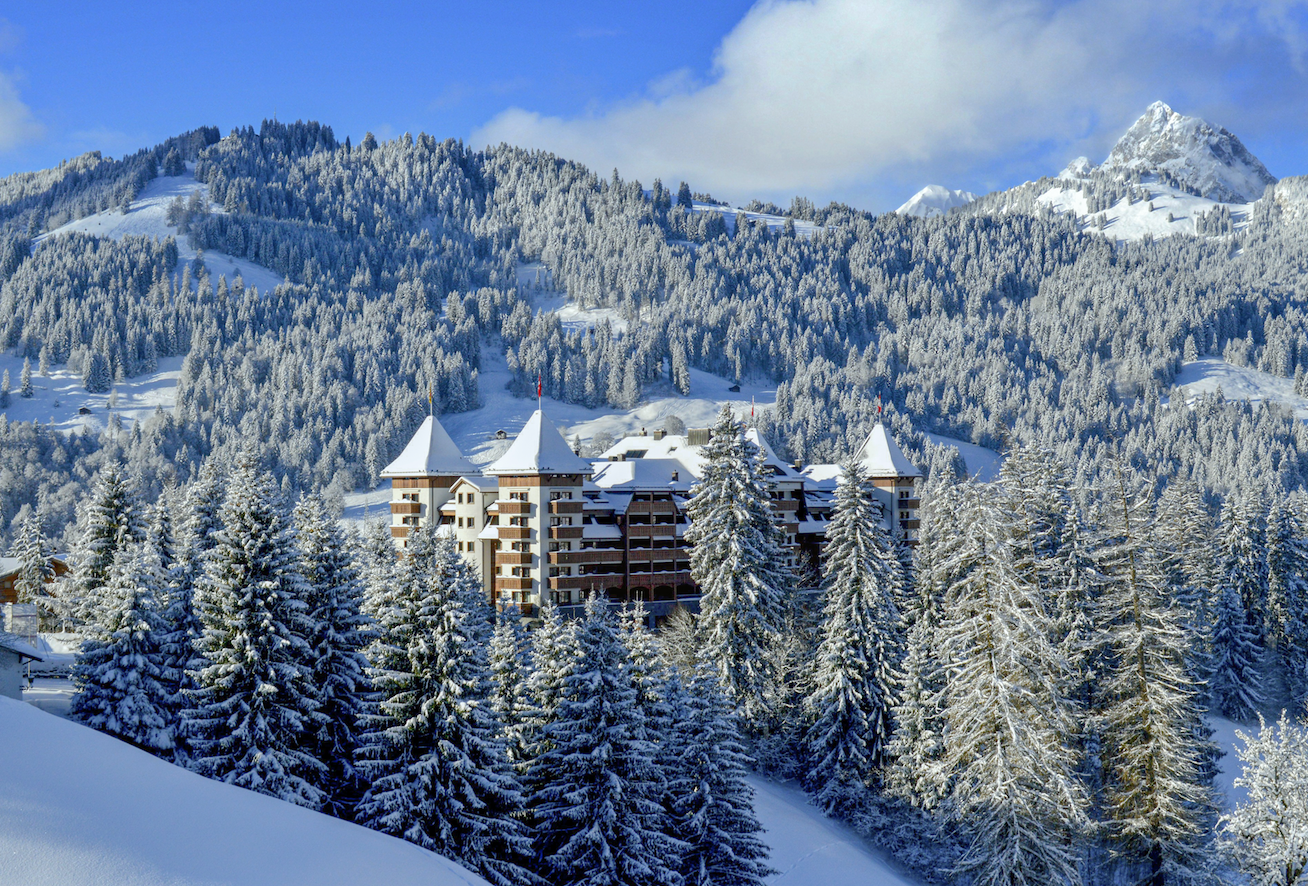 The Alpina Gstaad is a small, discreet and modern hotel property of only 56 rooms and suites. Set on the hillside of the exclusive resort, Gstaad-Oberbort, the hotel overlooks the Saaneland ski village.
Gstaad's pristine valley is surrounded by spectacular Alpine views. Since its opening in 2012, The Alpina Gstaad upholds a global standard of refinement and elegance in the five-star category. Known for its authentic architecture, local crafts, own herbs garden, and art collection, The Alpina Gstaad is home to the highest expressions of Swiss design.
[See also: Top suites in the world – Panorama Suite, Alpina Gstaad]
The Alpina Gstaad offers on-site Michelin-starred restaurants, a wine cellar containing over 1,700 labels and a range of luxury services to experience. The property hosts the only Six Senses Spa in Switzerland, a holistic destination spa inspired by Asian wellness traditions that draw upon the energy of the Alps and the Bernese Oberland's peaks and pastures.
The Alpina Private Art Collection was named as one of the 50 most impressive art collections to look out for in 2020 and currently includes 64 pieces by some of the world's leading contemporary artists including Jacqueline Humphries, Pierre Huyghe, Wade Guyton and Nicole Eisenmann.
Committed to achieving best practices for environmental and social sustainability, the resort has partnered with EarthCheck and is a member of the NOW Force for Good Alliance.
The Alpina Gstaad is also a member of Virtuoso and Preferred Hotels and Resorts. The hotel offers magnificent views of the Bernese Alps and the Saanenland, an area known for its wide range of Summer and Winter activities.
Contact: info@thealpinagstaad.ch, + 41 33 888 9888, thealpinagstaad.ch