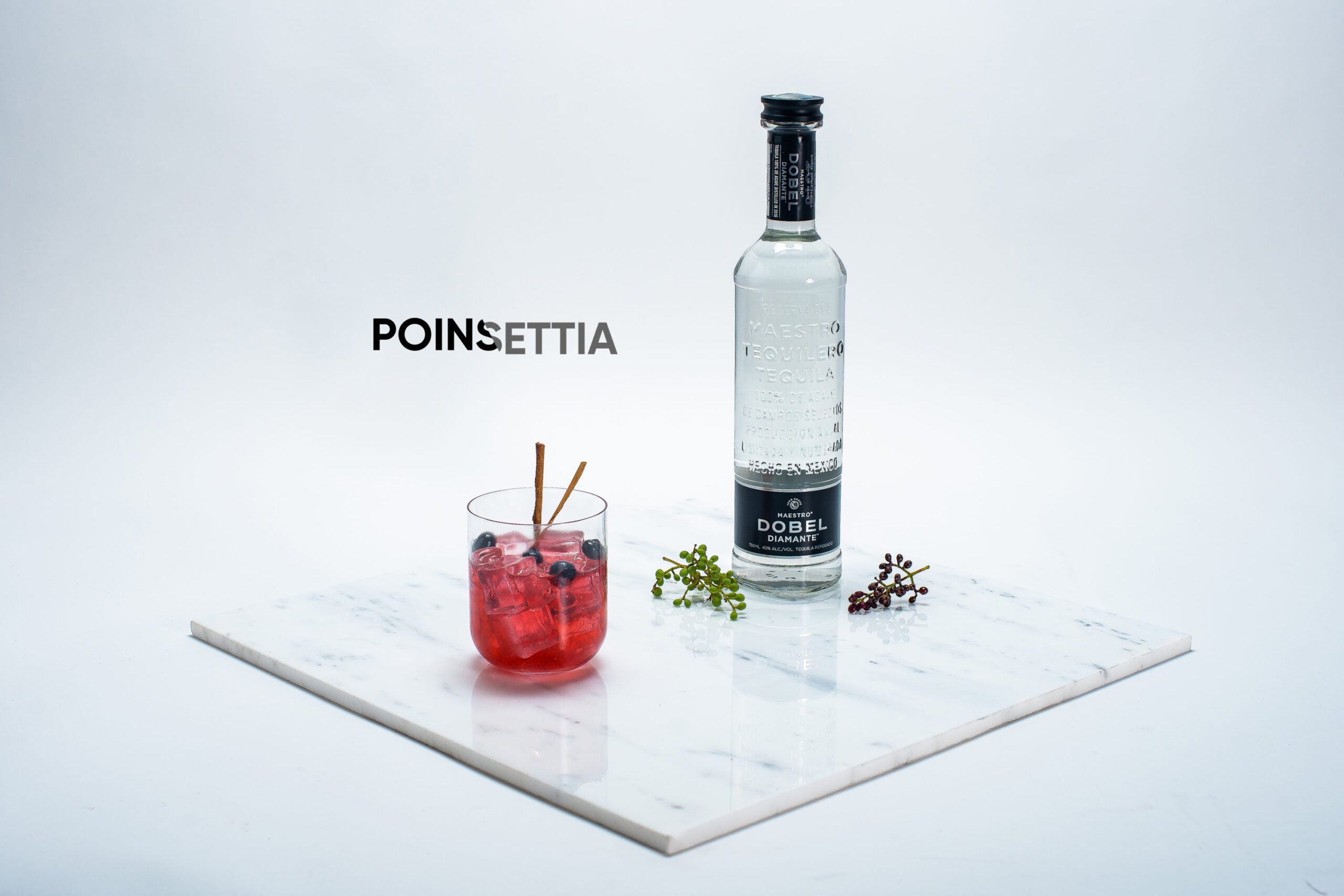 The holidays are about celebrating and getting together with friends and family. Pairing this experience with a refined and meticulously crafted tequila creates the perfect combination for this time of year.
Maestro Dobel Diamante's unique blend of reposado, añejo and extra-añejo tequilas, gently filtered to remove color and bitter notes from wood, make for a cristalino spirit with a smooth taste and light finish.
Raise a glass and toast with one of our three cocktails that perfectly capture both the season and the exquisite taste of tequila Maestro Dobel Diamante!
Poinsettia
Recipe
2oz Maestro Dobel Diamante Tequila
1/2 oz sherry
5 cranberries
2 lemon wedges
1/2 oz of all spice-infused simple syrup
The Poinsettia blends the best of both worlds, pairing the sweet tanginess of fresh cranberries with the crystal clean yet complex flavors that only the original cristalino tequila, Maestro Dobel Diamante, can offer.
Mix cranberries, lemon and simple syrup in a shaker, add the sherry and Maestro Dobel Diamante. Blend until frothy, serve over ice and garnish with fresh cranberries and a cinnamon stick.
Perfect for any occasion, the Poinsettia brings out the best qualities of Maestro Dobel, for it takes a complex recipe and embodies it with an unassuming simplicity that is sure to get you in the holiday spirit.
Cielo Vanilla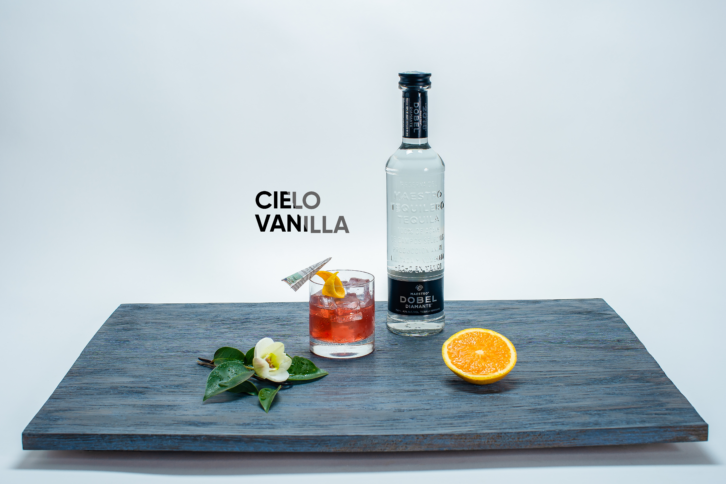 Recipe
2oz Maestro Dobel Diamante Tequila
.25oz black tea vanilla syrup
2 dashes aromatic bitters
2 dashes chocolate mole bitters
The exquisite flavors of Cielo Vanilla begin with our Hungarian Oak Barrels, which exude caramel and vanilla embedded in the layers of toasted wood. Perhaps that is why Cielo Vanilla is so evocative of the sweeter side of Mexican gastronomy, and why it's best enjoyed stirred and with a coffee bean garnish.
However you choose to drink it, Cielo Vanilla is ideal as an after-dinner treat and even as an indulgent digestive, for it highlights the signature flavors of Maestro Dobel Diamante.
Mix ingredients in a shaker, stir and strain over big rock ice cube; serve with an orange peel and garnish with coffee beans.
Demerara Sweetness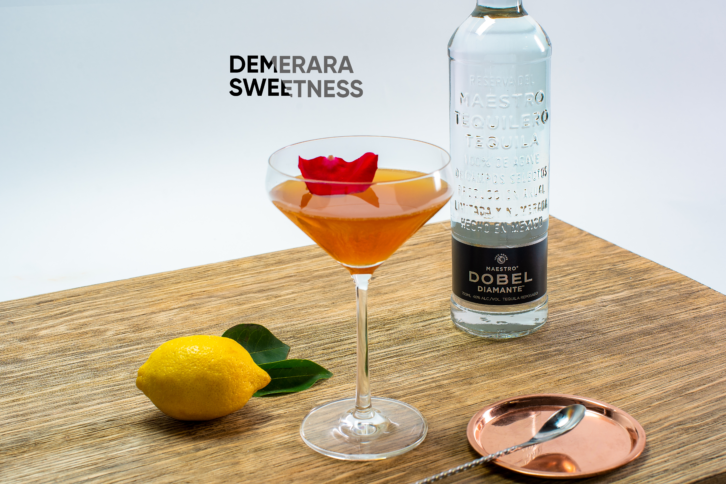 Recipe
1oz Maestro Dobel Diamante Tequila
1oz amontillado sherry
.5oz celery juice
.75oz lime juice
.5oz demerara
Demerara Sweetness is the embodiment of expert spirit making, designed for those who think that the perfect pairing doesn't exist. The exquisite combination of Demerara sugar with our cristalino tequila perfectly channels the flavor of cooked agave. The celery juice evokes the herbaceous-forward aspect of the lowland agave used in Maestro Dobel Diamante, while the touch of Spanish Amontillado Sherry wine flawlessly balances the drink to a smooth, savory yet sweet cocktail.
Shake all ingredients together, then serve in a coupe glass for optimal presentation. The Demerara Sweetness offers an incomparable smoothness and is a perfect complement for any celebration.