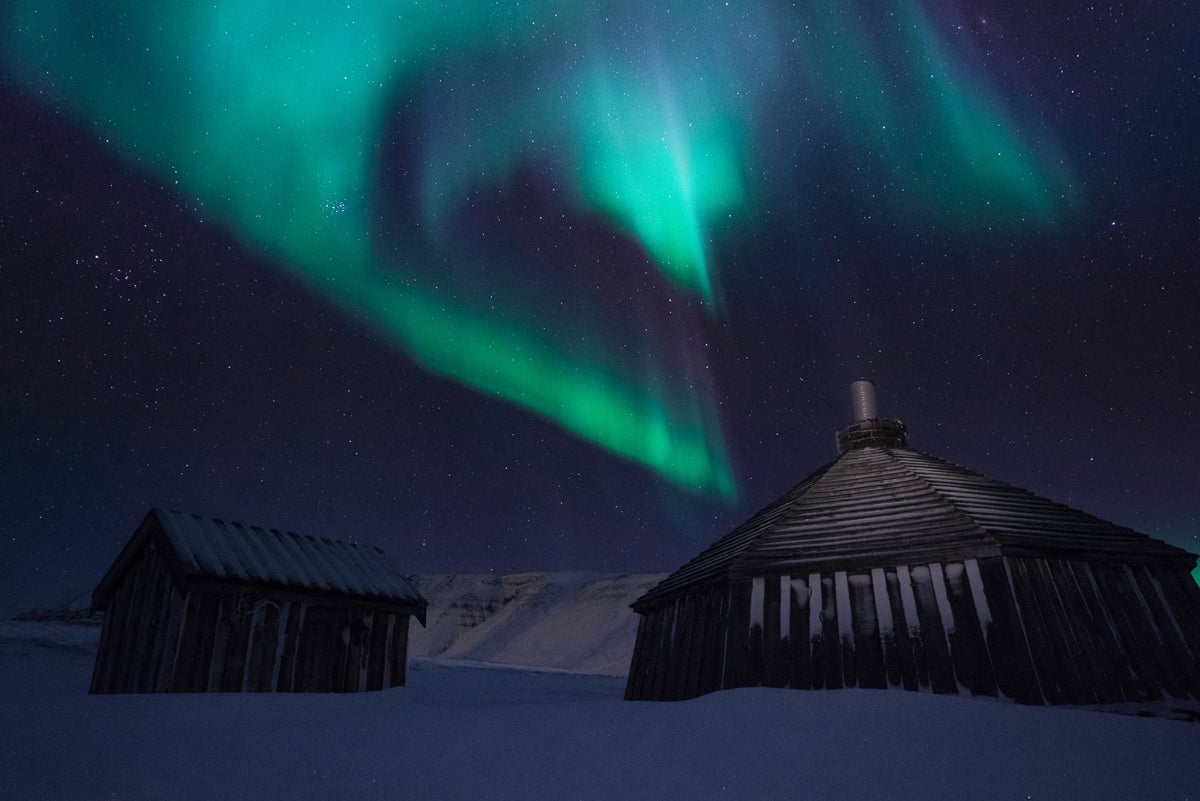 Luxury Northern Lights travel experts Off the Map Travel has adapted one of its most popular itineraries to make it more environmental and lessen the impact on the fragile Arctic environments in which it operates.
Operating solely within the Arctic regions – where global heating is occurring twice as fast compared to the rest of the world – Off the Map Travel have taken action to ensure its own offering is not contributing to the dramatic change unnecessarily.
The new itinerary has been named Truly Green All Day Aurora and is based in Longyearbyen on the island of Svalbard at 78° North, an island designated as a Sustainable Destination. It is an adaption of its popular all-day Aurora experience and is now the lowest impact Arctic Northern Lights adventure in the industry.
As part of the eco-drive, guests will now travel around the magical frozen landscapes on state-of-the-art electric snowmobiles, thought to be the first used by tourists across the entire Arctic region.
"The new eSleds use powerful electric motors that are not only great for the environment but also completely quiet allowing the guest to feel a closer connection with local wildlife and the nature around them," said Jonny Cooper, founder of Off the Map Travel and Arctic travel expert. "The quiet engine allows for searching out the Northern Lights as well as native reindeer, ptarmigans and polar foxes. Exploring some of the most uncharted areas of our planet has never been more eco-friendly."
Guests will also be given a tour of the ultra-secure Svalbard Global See Vault, an underground bunker built 390 feet inside a sandstone mountain and containing a reserve supply of every essential seed, nut and grain. It is a fitting location for an eco trip, as it is believed the reserve could become crucial to future life if we allow global heating to continue unabated.
The trip will be at its best between November and January when Svalbard experiences almost permanently black skies and thus increases the chances of seeing nature's most spectacular light show. In fact, the sun in Svalbard's winter is six degrees below the horizon, so the Northern Lights can theoretically be seen at any time of day.
Each adventure can be tailormade to suit the traveler's tastes, but the essential tour boils down to a four-day, three-night trip. This costs $1,407 per person, not including flights. It does include private transfers and three nights at Funken Lodge on a B&B basis, Northern Lights evening at Camp Barentz, E-snowmobile under the Aurora, dog sledding under the Aurora, Longyearbyen in a Nutshell tour and a snowshoe to an Ice Cave tour.
Contact: www.offthemap.travel;  +44 (0) 800 566 8901; info@offthemap.travel