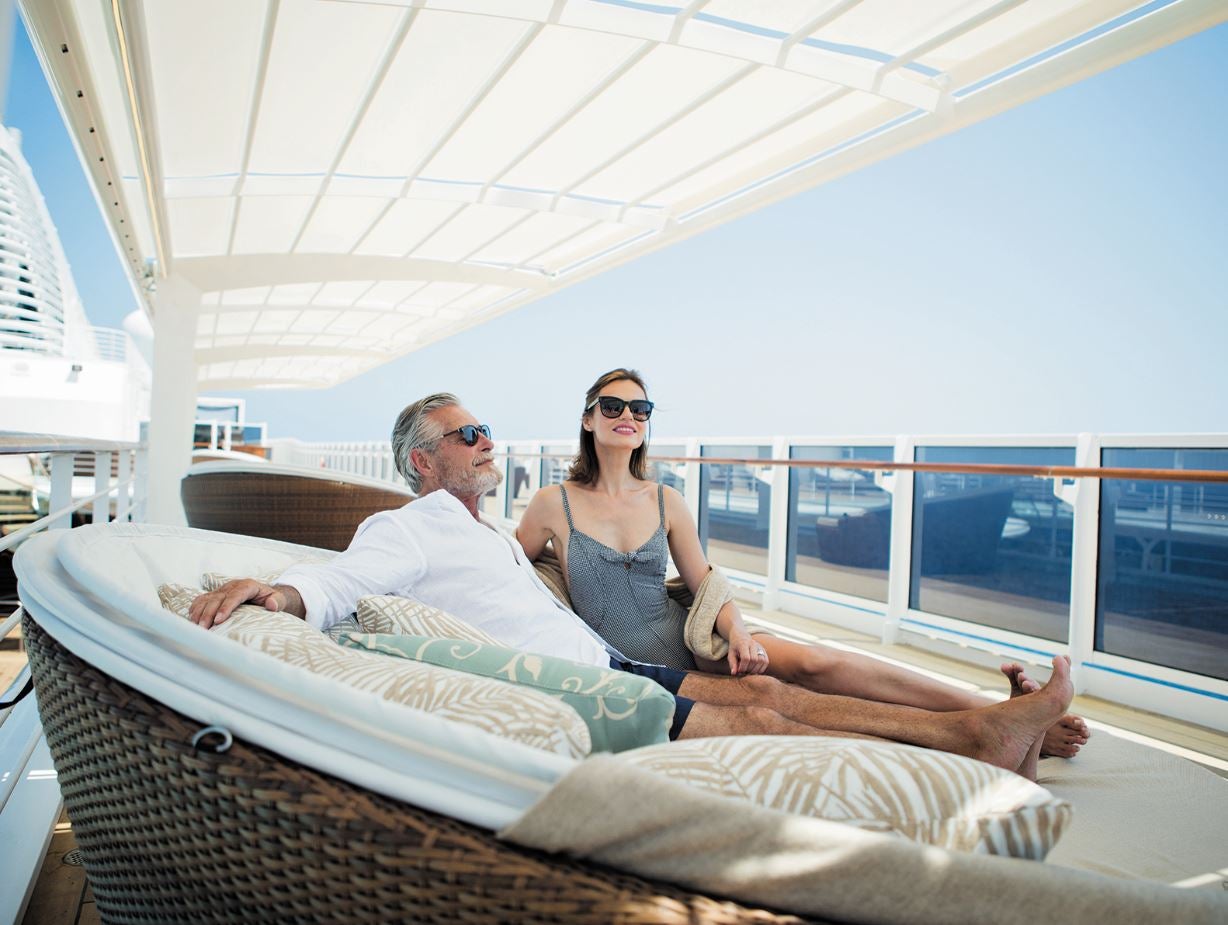 Regent Seven Seas Cruises® delivers an extraordinary experience brimming with warm smiles, remarkable destinations and elegant living.
Experience the attentive service of the ship's staff who anticipate and fulfill your every need. From your delightful Suite Attendant who refills your mini-bar with your favorite beverages to the Maître D' who knows you by name, this level of service sets a new standard for luxury travel. Allow our chefs, sommeliers and bakers to delight your palate across our gourmet specialty restaurants.
Choose from an elegant collection of gourmet venues that range from our upscale steakhouse, Prime 7, to the casual Italian fare in Sette Mari at La Veranda. At the heart of the ship enjoy Compass Rose, our largest specialty restaurant, where you may customize your own dishes from an extensive menu of entrees made to your liking. Secure reservations for our newest restaurant, Chartreuse, featuring classic French cuisine with a modern twist, and the elegant Pacific Rim, serving the perfect balance of delicious Pan-Asian fare exclusively aboard Seven Seas Explorer®.
For a more private venue, order from the delicious in-suite menu and indulge in the luxurious amenities and the refined ambiance of your suite. Take in the view from your private teak-decked balcony while sipping champagne or relax on your European king-size Elite Slumber™ Bed.
If you're looking for adventure, immerse yourself in the world's most fascinating destinations with FREE Unlimited Shore Excursions. From the shores of the Mediterranean to the ancient temples in Lima, to the pink sands of Hamilton, these are not just tours to iconic places, but expeditions that are sure to stay with you forever. Choose as many excursions in a day and during your entire voyage as time and your penchant for adventure allows, from snorkeling in the pristine waters of Bora Bora and discovering Michelangelo's masterpieces in Rome to cruising the great isthmus of Panama Canal and experiencing fall foliage of Acadia National Park in Bar Harbor.
Immerse yourself in every port of call, speak to locals, sample the flavors and witness the landmarks that have shaped history. The world is yours to discover.