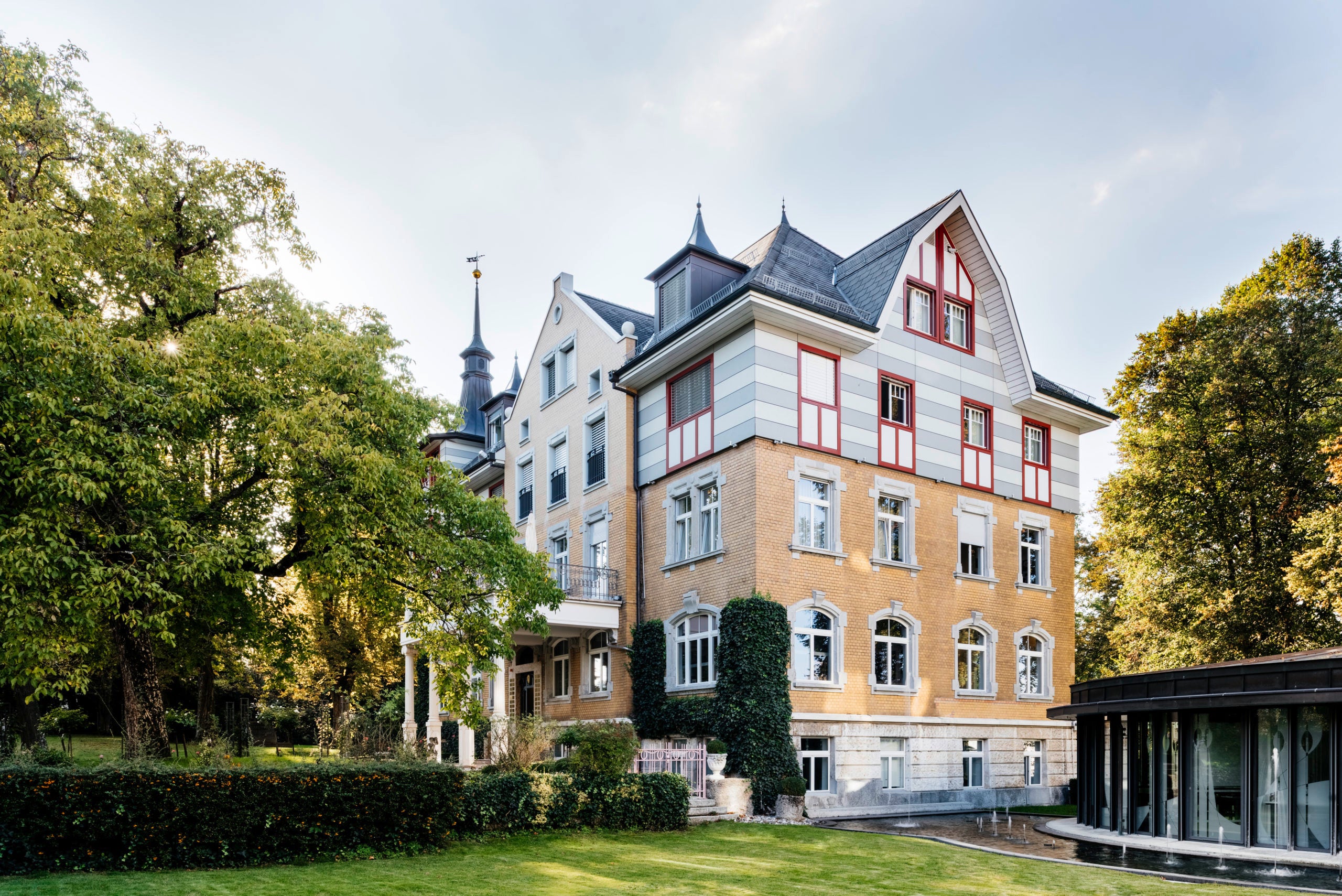 Institut auf dem Rosenberg, the Artisans of Education®, offers a uniquely contemporary learning experience, enabling exceptional academic results and personal development, well beyond traditional education. Since its foundation in 1889, Rosenberg has sought to bridge the gap between education and the real, professional world of the 21st century which lies beyond the school gates.
Skills that are increasingly overlooked in traditional education systems, such as adaptability and innovation form the backbone of Rosenberg's educational concept: "We believe success should be based on a holistic and individual education, emphasizing creativity and real-life context" says headmaster Bernhard Gademann, who is the fourth generation of his family to lead the school.
This is a school where it's not only the students who are empowered in their learning but also the teachers who are able to work creatively and with autonomy, rather than simply ticking boxes. With state-of-the-art technology at their disposal – from 3D printing and hologram makers to Grade 1 industry robots and the world's first Google-style creative lab – both teachers and students keep ahead of the curb in a world where digitalization is irrevocably altering the world as we know it.
The Rosenberg Future Park, a dedicated future science and engineering park designed in collaboration with some of the world's leading universities, is just one example of the many ways experimental and interdisciplinary learning is facilitated at the school.
The school is unique for offering a choice of five different academic paths including British GCE Advanced Levels (A-Levels), the American High School Diploma, AP Examinations, the IB DP (International Baccalaureate) and the GIB (German International Baccalaureate). Achieving academic excellence goes without saying; what makes this the stand-out school of choice for some of the most powerful families in the world is the pioneering 'Talent & Enrichment Programme'.
Formed of over sixty co-curricular courses, the program offers students a choice of subjects ranging from Creative Technologies & Robotics, Sustainable Design with the Monaco Yacht Club and Norman Foster Foundation to Culinary Lab with Michelin star-awarded chef, Franck Giovannini.
Students can carve out their own world at Rosenberg – from the academic path they choose for themselves to the dietary plan they set with the resident nutritional chef. School dinners are a far cry from traditional boarding school fare with menus featuring a selection of international dishes made with locally sourced ingredients and all dietary requirements catered for by a team of world-class chefs.
Institut auf dem Rosenberg attracts international families who endorse the school's unique ethos and want to embrace opportunities such as the Individual Development Plan – IDP® Department. With their investment, parents know that their children will receive the personal guidance they need to reach their full potential and leave school equipped with the tools required to take on the unique challenges of the 21st century.
Institut auf dem Rosenberg, Höhenweg 60, 9000 St. Gallen, Switzerland For more information, please visit instrosenberg.ch.