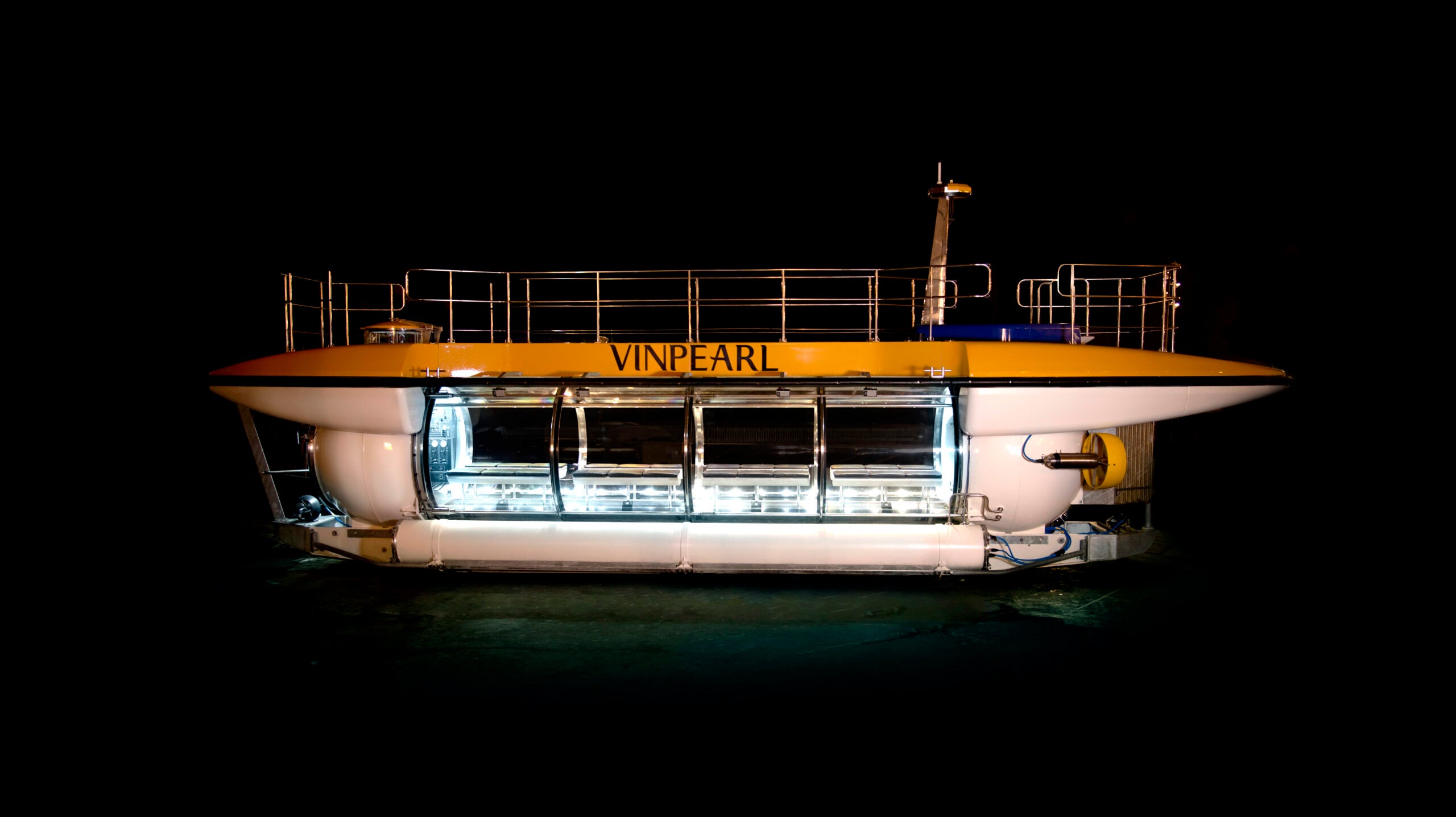 Triton Submarines, the company behind the groundbreaking Five Deeps mission, has once again pushed submersible technology to new heights with the release of the Deepview 24.
The new submarine is capable of carrying up to 24 passengers to depths of 328ft, where it will offer unrestricted views of marine wildlife through state-of-the-art panoramic windows.
It marks the most significant step forward in commercial submarine technology in the last two decades and further seals Triton Submarines' reputation as the world's leading submersible company. In 2019, its prototype successfully guided adventurer Victor Vescovo to the deepest point in each of the world's five oceans.
The technology that allowed Vescovo to travel to depths of almost 36,000ft has gone into the development of Deepview 24, which will begin public operations in December. The first client, hospitality specialists Vinpearl, plans to offer excursions beneath the waves around Hon Tre Island in Nha Trang, Vietnam.
Tourists brave enough to board the 50.5ft submersible will be treated to an immersive experience that has hitherto only been available to a select few. As well as unbroken views of the ocean, the cabin will also be a comfortable environment: It is big enough to walk around in and fully air-conditioned. It has also been designed with a generous entrance hatch, allowing passengers with reduced mobility to board with ease.
Virtually silent and entirely non-polluting, Deepview 24 will cause minimal disturbance to the environment. It was developed after what the company claim has been an exponential growth in demand for sub-sea tourism.
Bruce Jones, co-founder and CEO of Triton Submarines, said: "The Triton DeepView 24 with its panoramic view represents a quantum leap forward in submarine technology, providing a vastly improved, fully-immersive guest experience. Of the near 60 tourist subs that have operated in the last 34 years, the DeepView 24 is competitively superior in all respects.
"The variation in size, with models that will seat from 6- to 66-passengers means there is a sub suitable for a wide range of operators in different locations. And a DeepView experience is terrific for encouraging guests to promote environmental stewardship after directly experiencing the seafloor environment."
The company has also announced plans to create bigger models capable of carrying up to 66 passengers.
Images: ©Juan Camilo Moreno