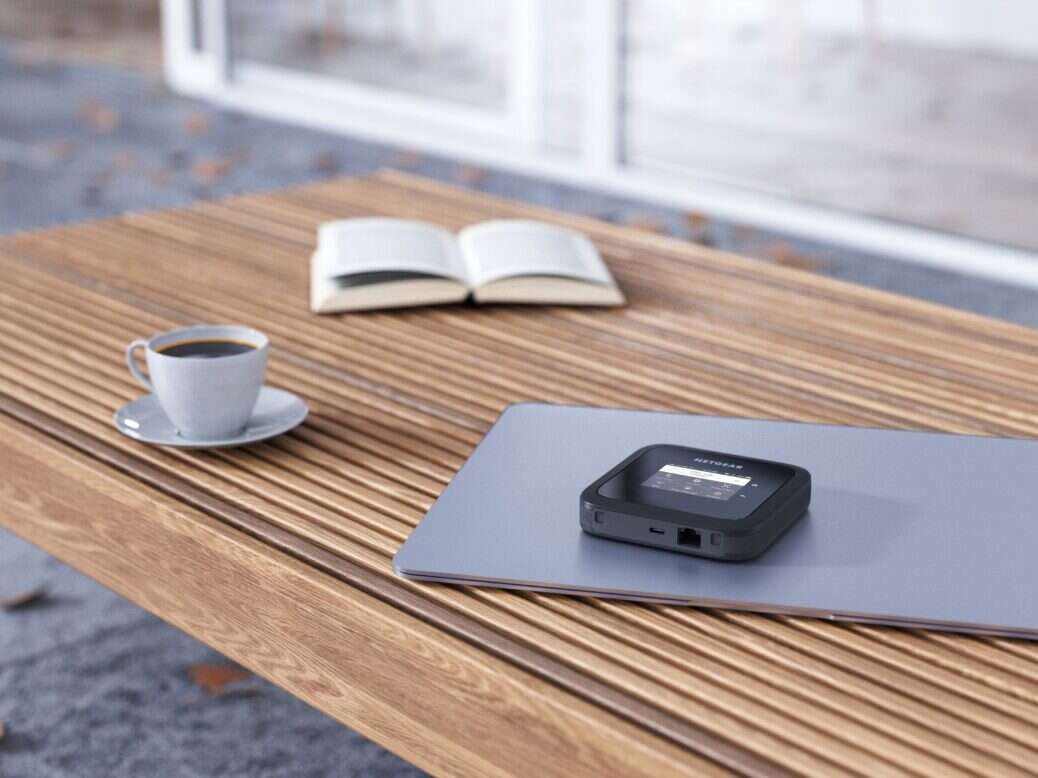 Lugging luggage in one hand, briefcase in the other, the last thing you want to be worrying about on your travels is finding a safe and reliable internet connection. But despite our lives being inextricably linked to the online world, WiFi on the go is often found wanting. With the NETGEAR Nighthawk M6 5G mobile hotspot, you can take back control of your connection.
A pioneer of advanced network technologies for homes and businesses around the world, NETGEAR has a reputation for delivering innovative and steadfast connectivity solutions. Its latest product, the Nighthawk M6 mobile hotspot is exemplary of this effort but is even more astounding in its size. Small enough to fit in the palm of your hand, the Nighthawk M6 goes where you go, and with it blazing-fast 5G speeds of up to 2.5Gbps.
But it's not just about the speed. You may think nothing of making a quick bank transfer or sending personal data over public WiFi, but doing so exposes you to hacking and/or data theft. Instead of entering your personal data to gain access to a public portal, better to use the Nighthawk M6 equipped with VPN pass-through support and password protection. The M6 offers a secure and private connection for laptops, tablets and phones in airports, hotels, trains and other places offering public WiFi. When users wish to conserve 5G data usage, the M6's offloading feature eliminates the need to manually connect each device to the local network.
With a powerful 5030mAh battery, the M6 comfortably provides a reliable connection for an entire working day, making life simple for those working on the move. The M6 offers up to 13 hours of connectivity on a single charge, keeping you covered even when working late into the night. And as soon as you reach a power source, you can remove the battery and plug it in directly using the AC adapter.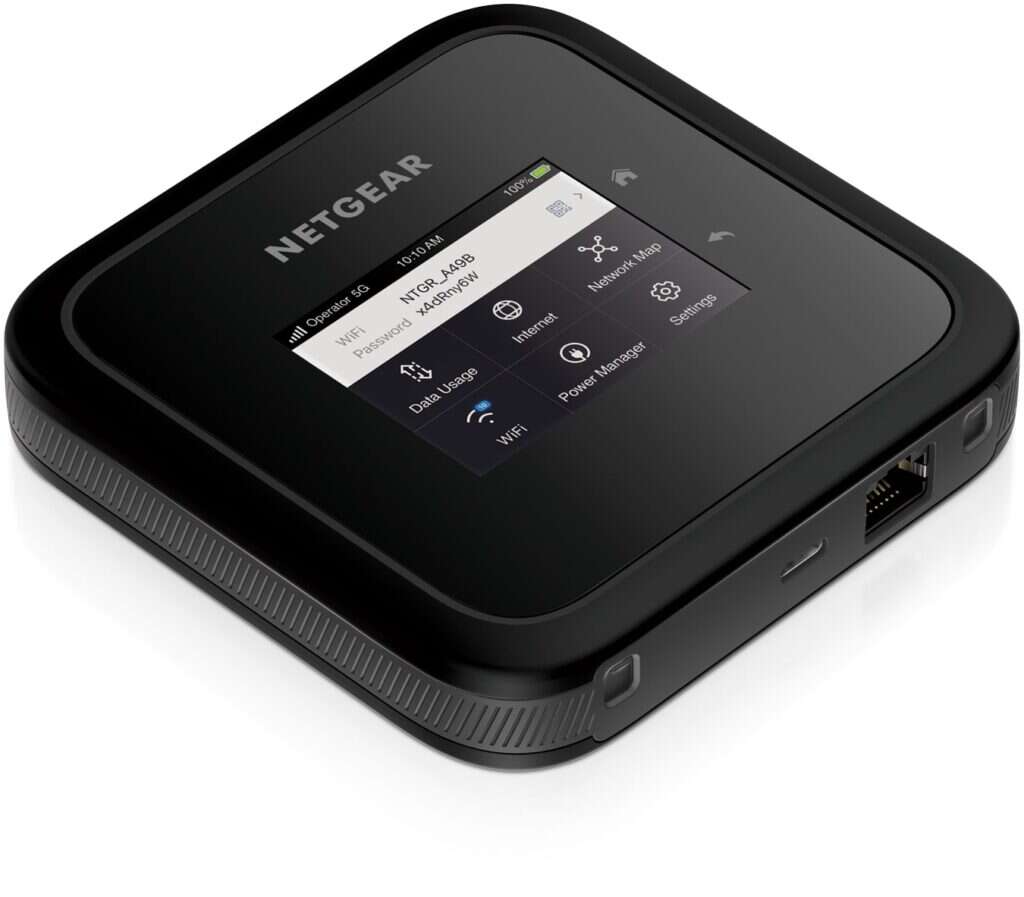 It is also an elegant solution for those who spend time across different properties. Instead of having different contracts across several providers, the Nighthawk M6 eradicates the need for a traditional broadband wired connection. All your properties will be connected through one data plan and one handheld device – you just have to bring it with you. And as the leading networking device company in the US to offer unlocked hotspots, NETGEAR gives you the opportunity to choose your provider with the M6 certified for both AT&T and T-Mobile.
And when traveling with the family, you can rest assured that it will handle all the devices that come with them. The Nighthawk M6 can provide 5G speeds on up to 32 devices, – even if those devices are not 5G compatible. That means no more worrying about your kids' devices eating up your bandwidth while you're in a virtual meeting. With the router's In-Home Performance Mode, the Nighthawk M6 provides up to 2,000 sq ft of WiFi coverage, so you can find yourself a quiet corner to have that video call as well.
These devices can be easily managed on either the accompanying mobile app or the 2.4″ color LCD touchscreen. The screen allows you to share access with the touch of the button, monitor your data usage, and manage all of the connected devices.
An unlocked Netgear Nighthawk M6 5G WiFi 6 mobile hotspot router is available for an SRP of $799.99. Requires a compatible 5G SIM card and data plan. For more information, visit netgear.com