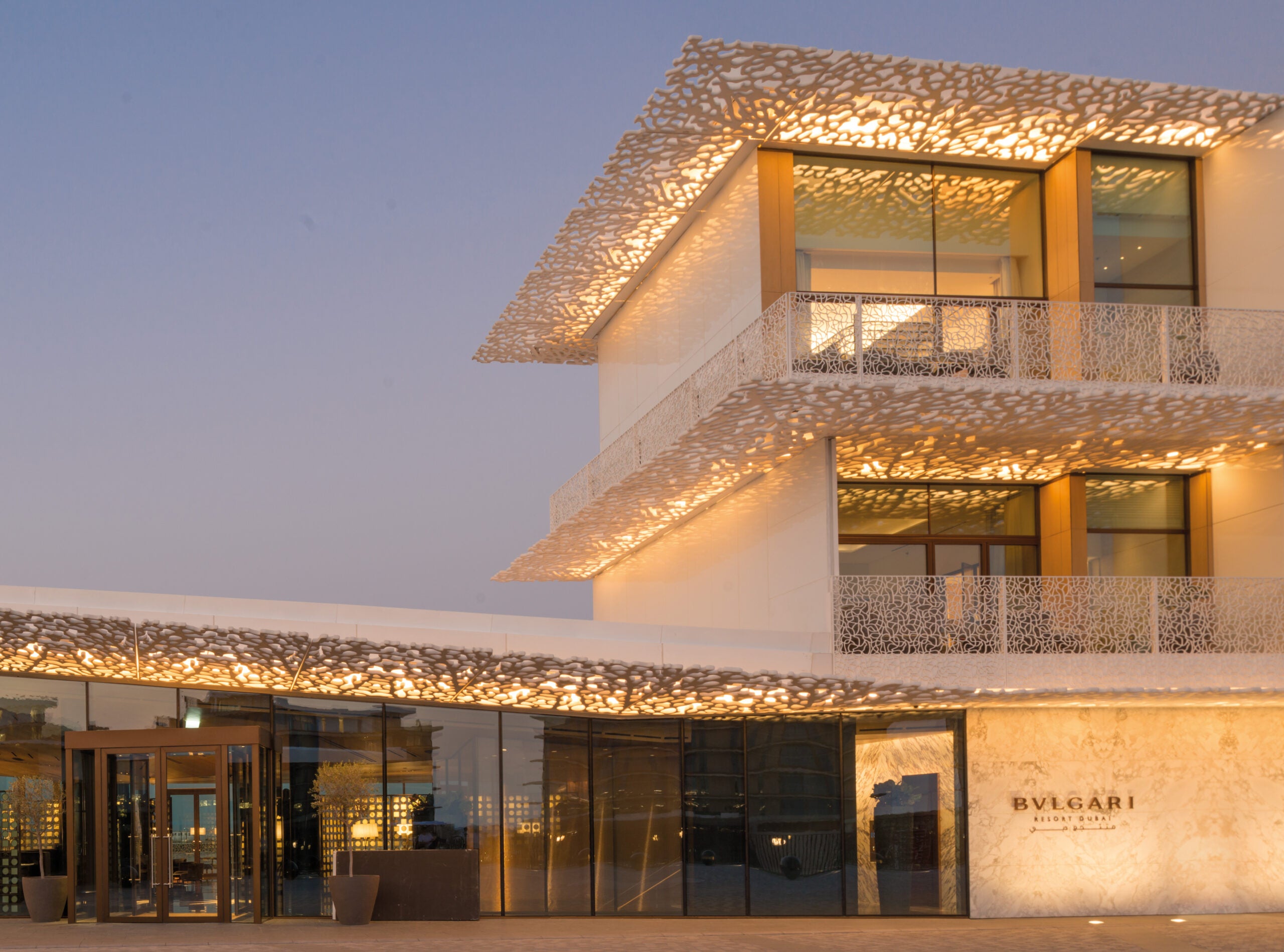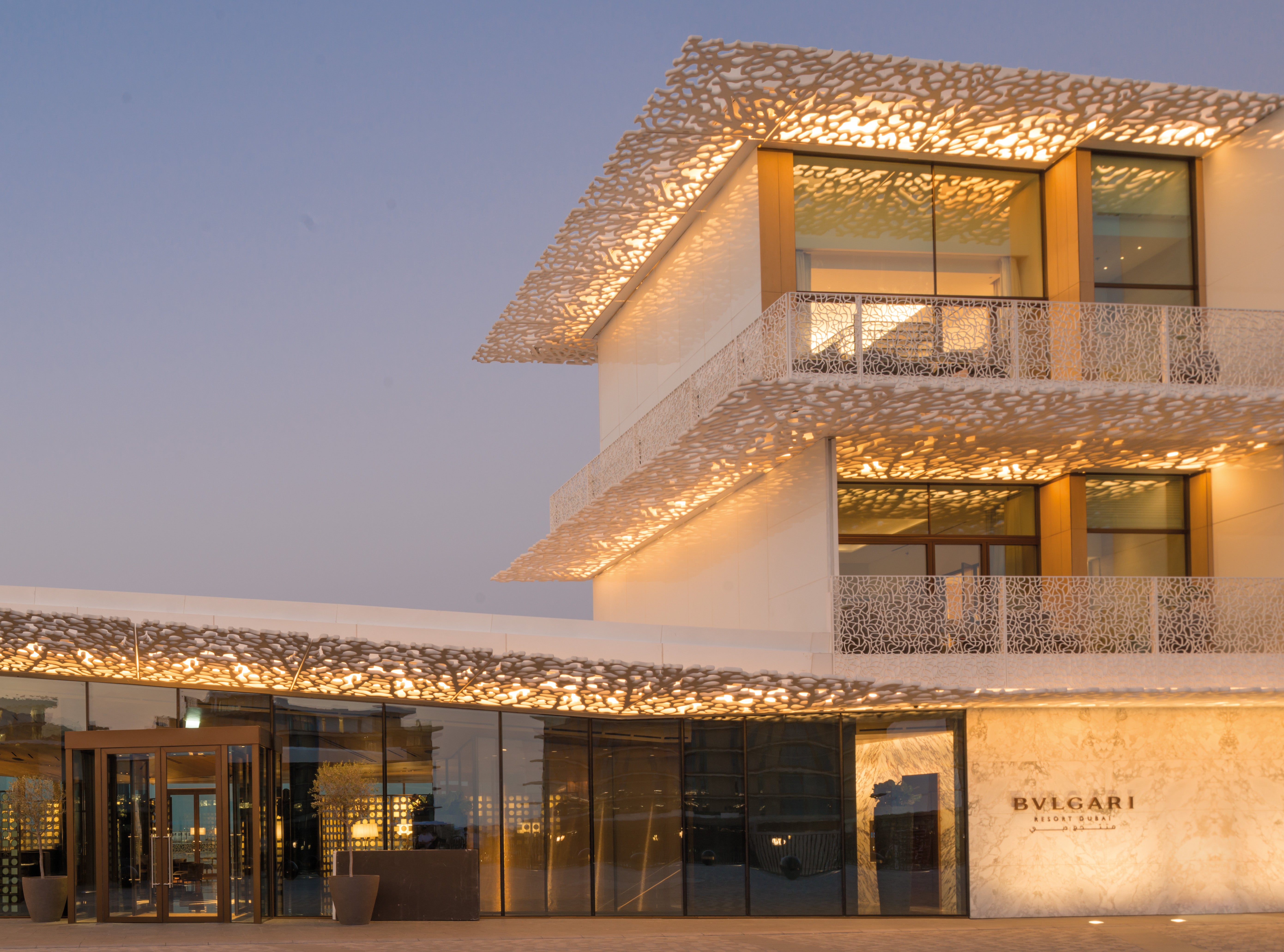 It's somewhat of a challenge to make a stir in the luxury hotel scene in a place as extravagant as Dubai, but if anyone is up to the task, it's Bulgari. Set on a seahorse-shaped island in Jumeirah Bay, the hotel's unmistakable white coral-esque structure was designed by Antonia Citterio Patricia Viel and opened in 2017.
Within the hotel grounds, there's a plethora of amenities: six gourmet restaurants, private beach, manicured gardens, mosaic-design outdoor swimming pool, an 18,300-sq-ft spa, beauty salon with hairdressers and barbers, and Bulgari's first-ever Marina and Yacht Club, with 50 boat berths available. The hotel is also surprisingly family friendly, with a kids club and separate pool.
Top suite: The Bulgari Villa from $3,270 per night
We love: The typically Bulgari design touches, especially the in-suite mini bars that have been designed to look like vintage trunks.
Contact: Pep Lozano, general manager, dubai@bulgarihotels.com, +971 477 755 55, bulgarihotels.com