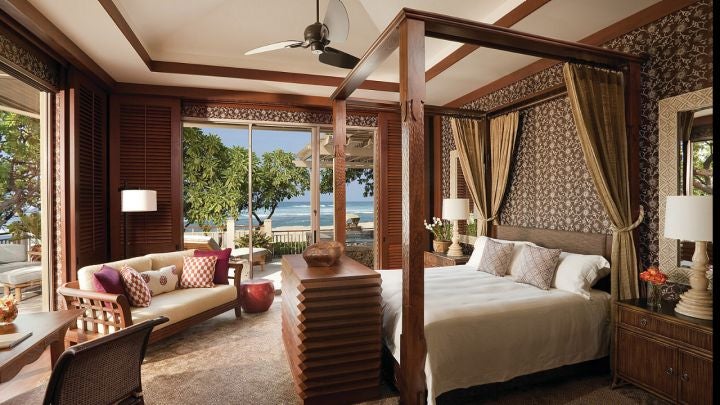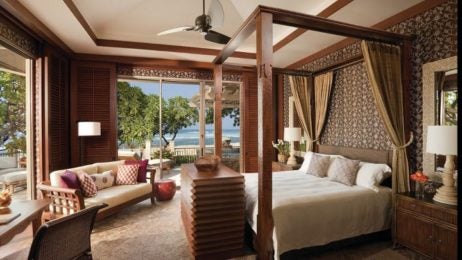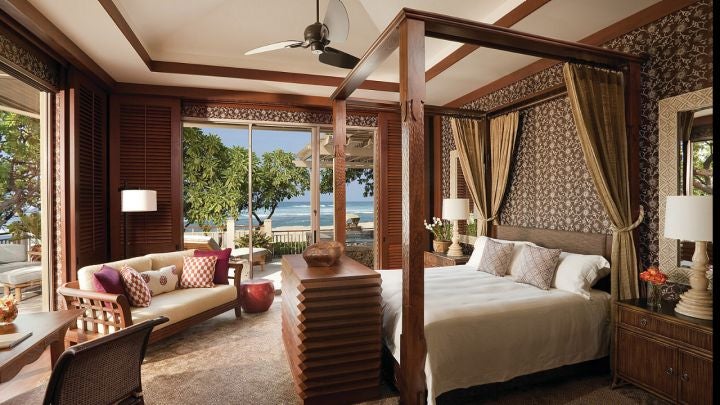 This beachfront resort along the Kona Coast of Hawaii Island pairs modern island luxury with the spirit of Hawaii. Four Seasons is so committed to preserving the Hawaiian culture and natural ecology that it offers lei-making classes, hula dancing and Hawaiian language classes. Those staying in the three-bedroom Hawaii Loa Presidential Villa (inspired by the home of Hawaii's royal family in the 19th-century) have access to a dedicated suite concierge who can book private snorkeling lessons with a marine biologist, an eco-tour with the resort's resident naturalists, private yoga session or private shopping.
Top suite: Hawaii Loa Presidential Villa from $18,795 per night
Don't miss: Visit the nearly 14,000-ft dormant Mauna Kea volcano — local guides (they're also professional astrologists) will drive you to the top at dawn so you can watch the stars fade as the sky turns into bright orange daylight, and enjoy a lovely breakfast at the peak.
Contact: Colin Clark, general manager, colin.clark@fourseasons.com, +1 808 325 8000, fourseasons.com