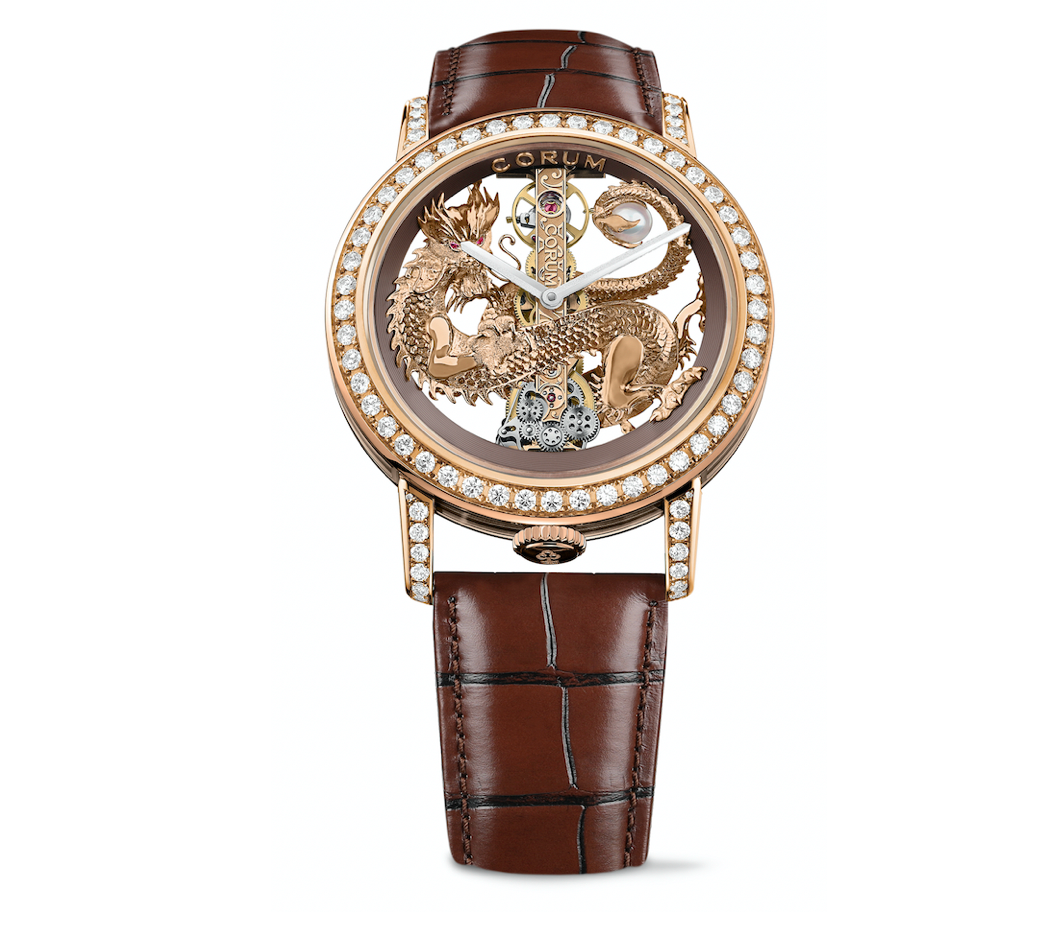 In a highly detailed work of wearable art, Corum places a superb miniature 18K gold sculpture within a watch. While the brand has occasionally created dragons inside its square Golden Bridge watches, this marks the first time the fantastical beast graces a round watch; the case shape gives the artists more room to work and bring it to life.
The finely sculpted gold dragon intertwines itself around Corum's famous vertical in-line movement. Top artisans spend hundreds of hours hand-engraving the dragon and work in tandem with the watchmakers during its creation. First, they developed the dragon's shape so it properly embraces the movement.
Then, it was finely hand-polished, finished with a pearl (the tail curls around it) and two rubies as eyes. It offers hours and minute indications and 40 hours of power reserve.
Price: $98,000 in 18K rose gold
Contact: Bellusso in Las Vegas, +1 702 650 2988, corum-watches.com