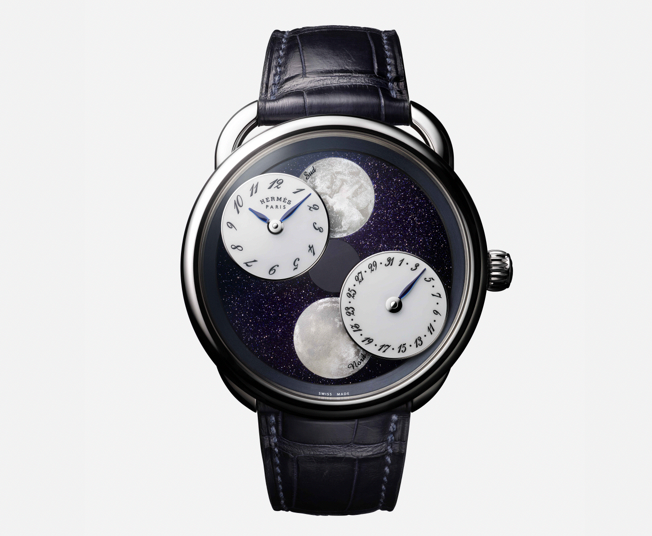 A technical and aesthetic work of art, Arceau L'Heure de la Lune depicts the moonphases in both the Northern and Southern hemispheres at the same time. While most moonphase discs rotate, these remain stationary thanks to an innovative, patented system developed by master watchmaker Jean-François Mojon, founder and co-owner of Chronode SA.
The module consists of a rotating date disc and an hour/minute disc that travel around the large aventurine dial. These discs hide or reveal the correct phases on the stationary moonphase subdials. The time and date subdials remain in an upright position at all times so the information is easily readable.
The Southern hemisphere moon resides at 12 o'clock and features an engraving of the flying horse, Pegasus, while the Northern hemisphere, with a lunar-surface likeness engraved on it, is at 6 o'clock.
Price: $25,200 in 18K white gold
Contact: Hermès in New York, +1 212 751 3181, hermes.com