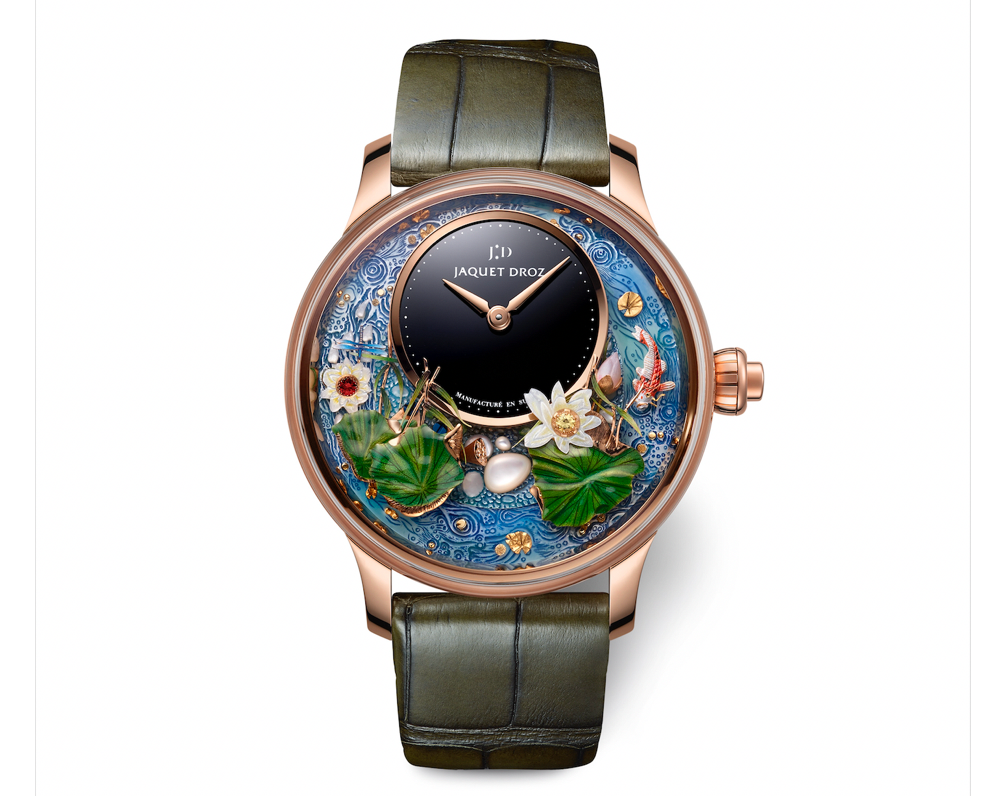 In the 18th century, Pierre Jaquet-Droz established himself as a master at creating life-size automatons. Today, the brand continues his tradition, but in miniature, regularly releasing automaton watches that surprise and delight even the most seasoned collectors. The Magic Lotus Automaton is no exception. The watch presents a garden that comes to life in all seasons in an incredible fashion in an animation that runs for more than four minutes.
The fully rotating lower dial emulates a pond, complete with swimming koi and an animated lotus flower. To mark the changing seasons, a lotus flower bud on gold petals signals spring, a full-bloom lotus marks summer, a lotus flower fallen on the water represents autumn and a seedpod at 6 o'clock stands for winter.
The lotus petals are carved from mother-of-pearl and finished with translucent enamel. A dragonfly between 8 and 9 o'clock moves downward when the power reserve is low, and it rests on a leaf when depleted. The complicated self-winding movement consists of more than 500 components.
Price: $210,000 in 18K rose gold
Contact: Jaquet Droz in New York, +1 646 692 6470, jaquet-droz.com