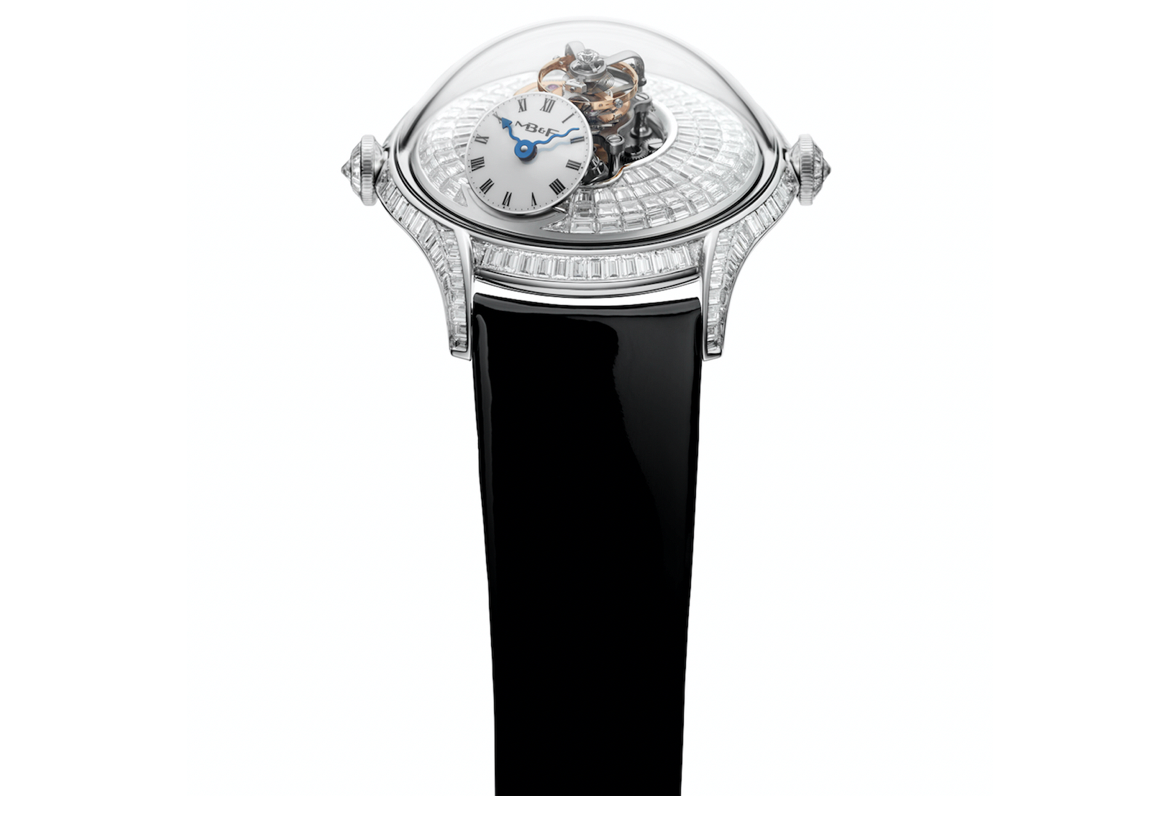 For the first time since MB&F's founding in 2005, the independent Swiss brand has created a women's watch. In true MB&F style, the Legacy Machine FlyingT is a three-dimensional work of art and a true technical feat. The 280-part movement is built in a vertically stacked manner, so it looks like a tower reaching high above the mainplate.
To contain the tall movement, the sapphire crystal is highly domed, an unusual shape. At the top of the vertical movement is the highlight of the watch: a 60-second central flying tourbillon that is constantly in motion and is topped with a faceted diamond that rotates with the cage.
The watch is devoid of the typical dial and features; instead, a small, angled dial appears at 7 o'clock and is visible only to the wearer. The high-jewelry version is set with 8.2 carats of baguette-cut diamonds that appear on the mainplate, case and lugs.
Price: $315,000 in 18K white gold
Contact: Stephen Silver Boutique in Menlo Park, California, +1 650 292 0612, mbandf.com