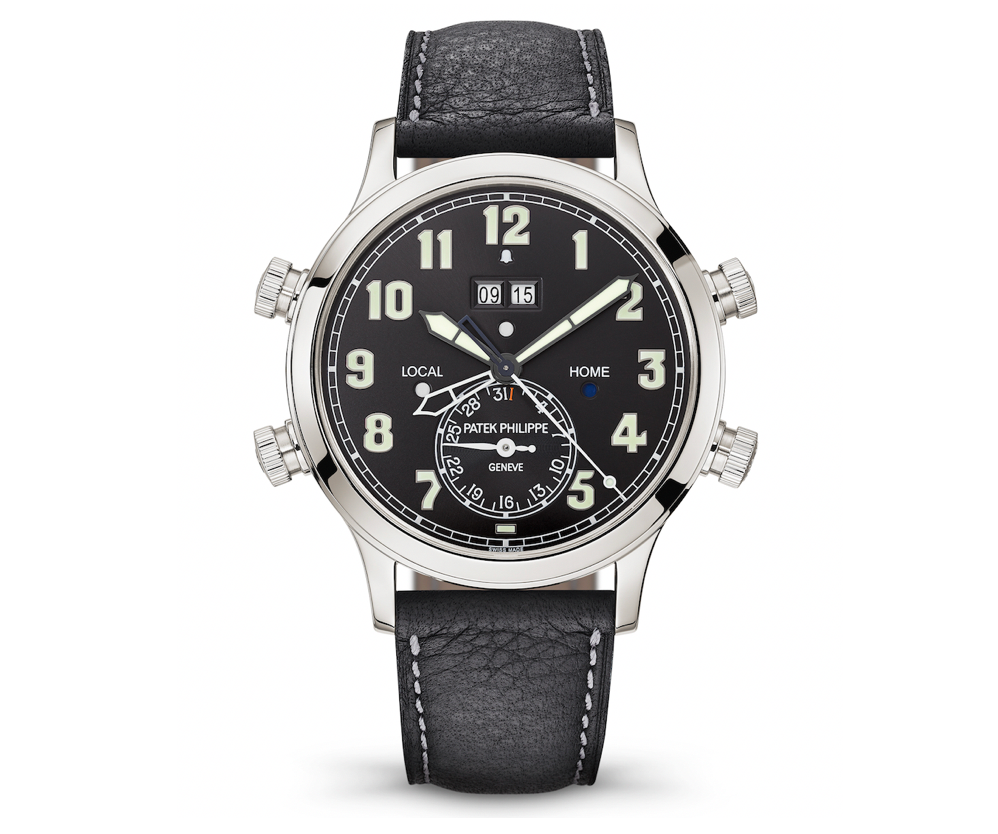 Patek Philippe wowed its collectors with the release of its in-house Caliber AL 30-660 SC FUS, which has four patents in the entirely new 574-component, self-winding movement. Globetrotters will be lining up for the Alarm Travel Time, which incorporates a 24-hour alarm and travel-time indication via the two-time-zones mechanism; it's also the brand's first water-resistant chiming timepiece.
Just below 12 o'clock, two apertures show the alarm time in 15-minute increments. This complex alarm can chime any time during a 24-hour period using a classic gong. It can be set up to 30 seconds before the wearer wants it to ring.
There is also an on/off alarm indication and a day/night indication for the alarm, and additional day/night indicators for local and home times. The watch has an ebony black dial and displays the date in a subdial at 6 o'clock.
Price: $226,810 in platinum
Contact: Patek Philippe in New York, +1 212 218 1240, patek.com