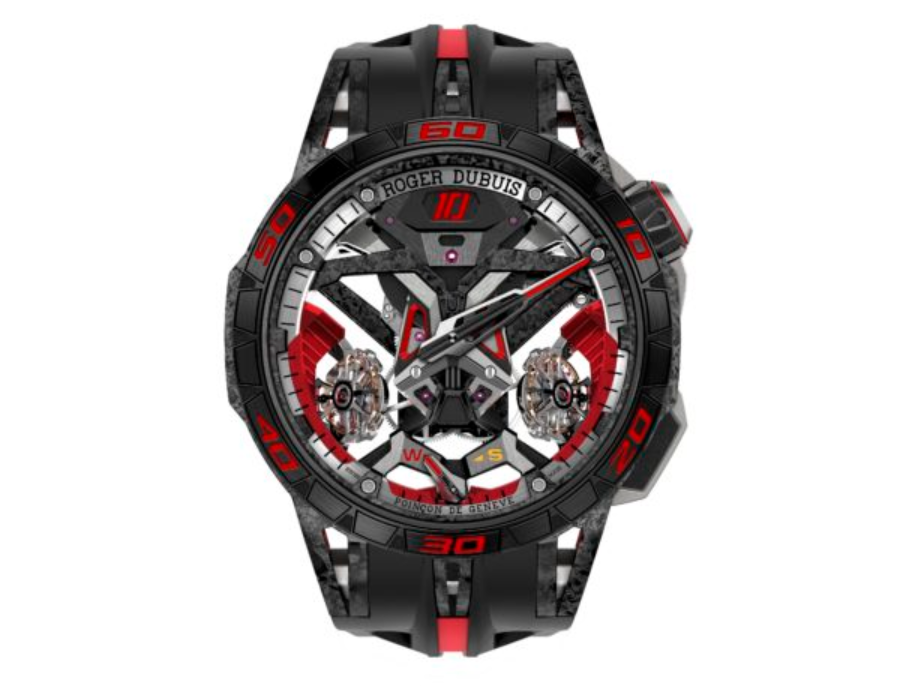 A unique watch, the Excalibur One-Off houses the third caliber made specifically for Roger Dubuis' racing involvement with Lamborghini. The complicated RD106SQ skeletonized movement is built in a multi-layer 'V' shape that emulates Lamborghini's unique engine geometry. It features two double flying tourbillon escapements, linked with a differential and inclined at a 90-degree angle to compensate more precisely for errors in timekeeping due to the effects of gravity.
A double disc at 12 o'clock offers jumping hours, and the minutes are indicated with a single hand that recalls the Lamborghini dashboard gauge that indicates the number of revolutions of the engine.
Designed to pay tribute to the Lamborghini SC18 Alston supercar, the 47mm watch has many auto-inspired details, including a function selector inspired by automotive gear switches that allows for setting or winding of the movement.
Price: $1m in high-tech carbon SMC (sold)
Contact: rogerdubuis.com