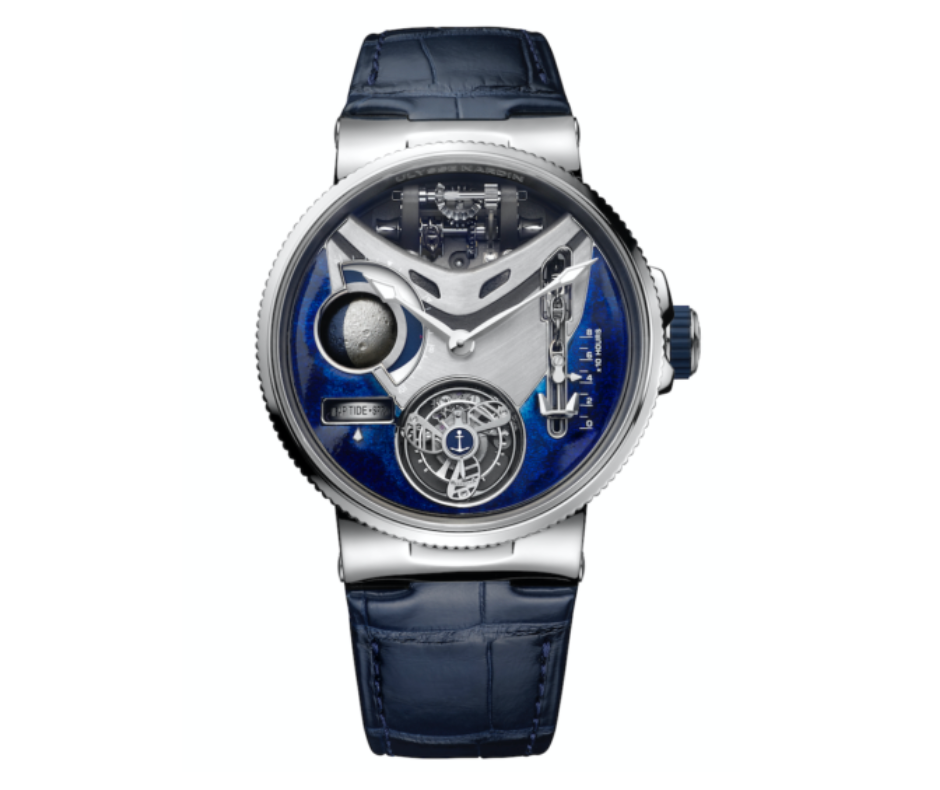 Inspired by its marine heritage and the most beautiful contemporary yachts, Ulysse Nardin's Marine Mega Yacht watch with a rich blue, grand-feu enamel dial is both visually arresting and highly complicated. The watch features a one-minute tourbillon with propeller blades on it, as well as an eight-day, anchor-shaped power-reserve indicator (80 hours) that is created using a unique windlass (or winch) chain and pulley system.
The anchor moves up and down to indicate the level of power reserve while the watch is being wound. At the same time, with the winding of the watch, the moving chain wraps around a windlass that is visible via an aperture at 12 o'clock. That window is designed to resemble a ship's Chadburn control throttle.
The new patent-pending UN-631 caliber consists of 504 hand-assembled and beautifully finished components. It also offers moonphase indication via a blue-silver orb, tide indications and coefficients.
Price: $310,000 in platinum
Contact: Wempe Jewelers in New York, +1 212 397 9000, ulysse-nardin.com