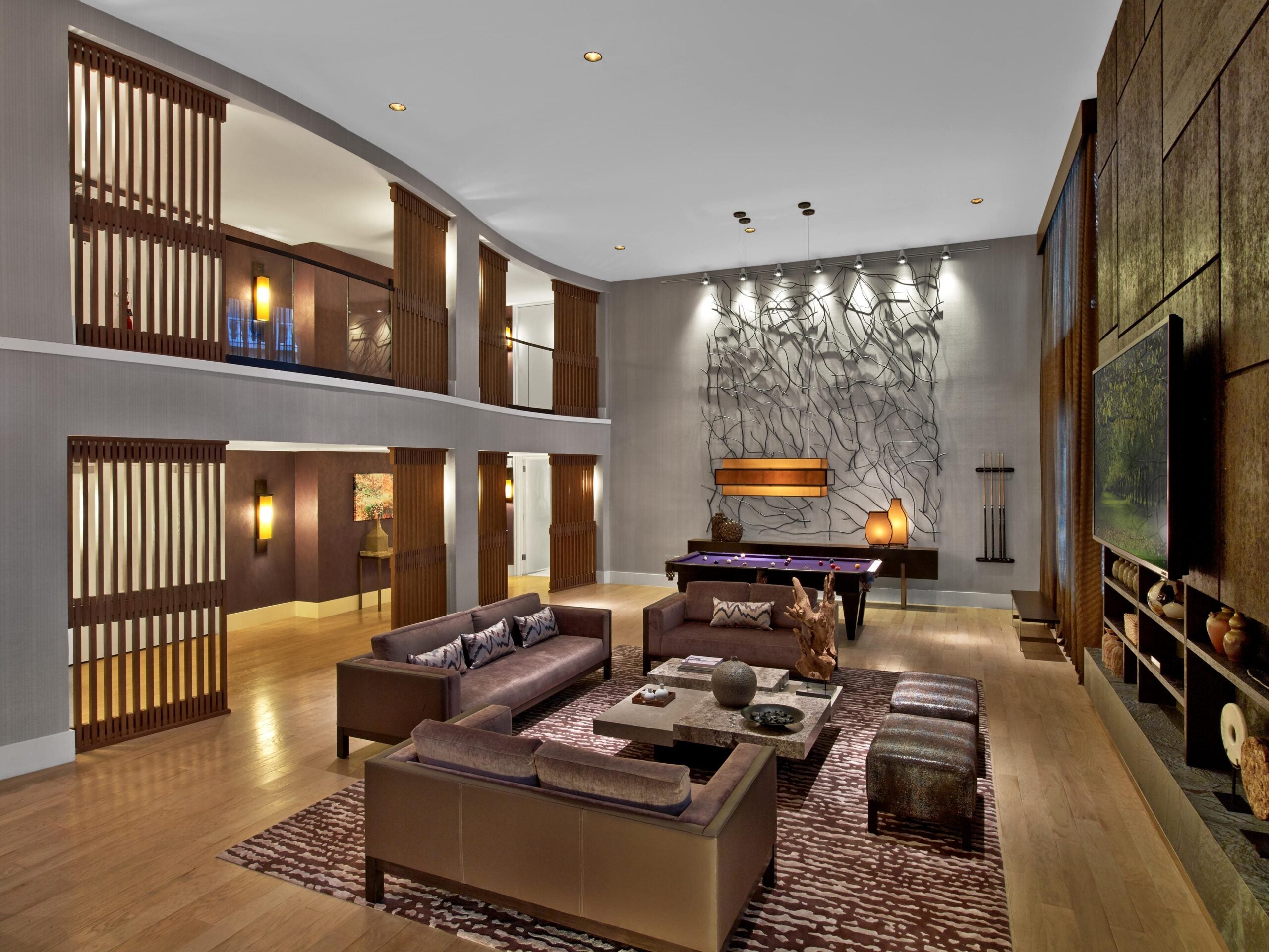 Within the Caesars Palace complex, Nobu Hotel brings its sleek Japanese flair to the Las Vegas Strip. Japanese celebrity chef and restaurateur, Nobu Matsuhisa has restaurants all over the world and in 2013, he expanded into the hotel business, with Las Vegas as the very first hotel opening. It has an understated Japanese style made with plenty of natural materials, which is unique for Las Vegas' over-the-top style. It is in its own tower within the Caesars Palace complex, it takes you out of Las Vegas from the moment you step in, but it is still close enough to enjoy classic gaming and dining options. Nobu Hotel guests can expect catering from Nobu restaurant (because who doesn't want to eat black cod miso in the comfort of your room?) as well as wellness amenities like herbal sleep oil and tea. Nobu also has its own spa with rituals like the Nagomi Ritual focusing on healing and relaxing treatments; Nobu Zen, a stress-relieving body and mind ritual; Nobu C+C Vitamin Citrus Drench, an exfoliation, wrap and body cream ritual; and plenty of nourishing facials to brighten and revive your face. The hotel also hosts Nobu Socials on the 72nd floor exclusively for guests every Friday from 5:30 to 6:30pm, where complimentary cocktails are served and guests can mingle with the hotel management team. 
Top Suite: Nobu Villa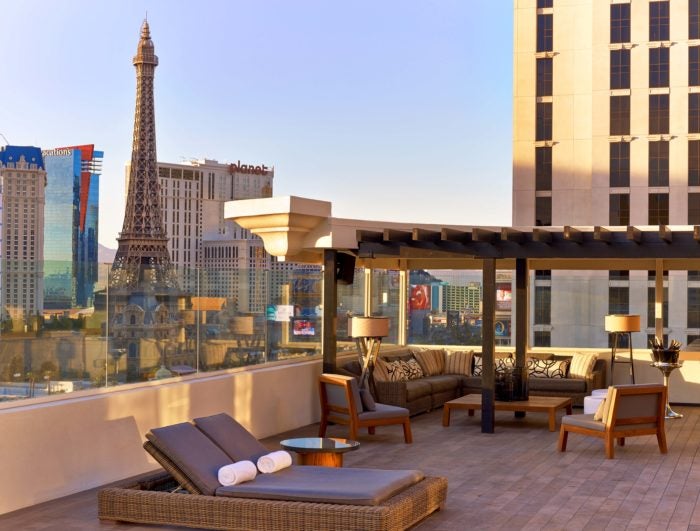 The Nobu Villa spans a whopping 10,300 sq ft and is the hotel's only rooftop villa. From the moment you step in, it's an incredible sensory journey, from the lemon-ginger scents to the custom music and beautiful Japanese design. The villa has a massive sky deck with a fire and water features, full bar, barbecue pit, Zen garden and dining area. The villa feels like a resort with a resort. 
3570 S Las Vegas Blvd, Las Vegas, Nevada 89109
+1 800 727 4923, caesars.com/nobu-caesars-palace