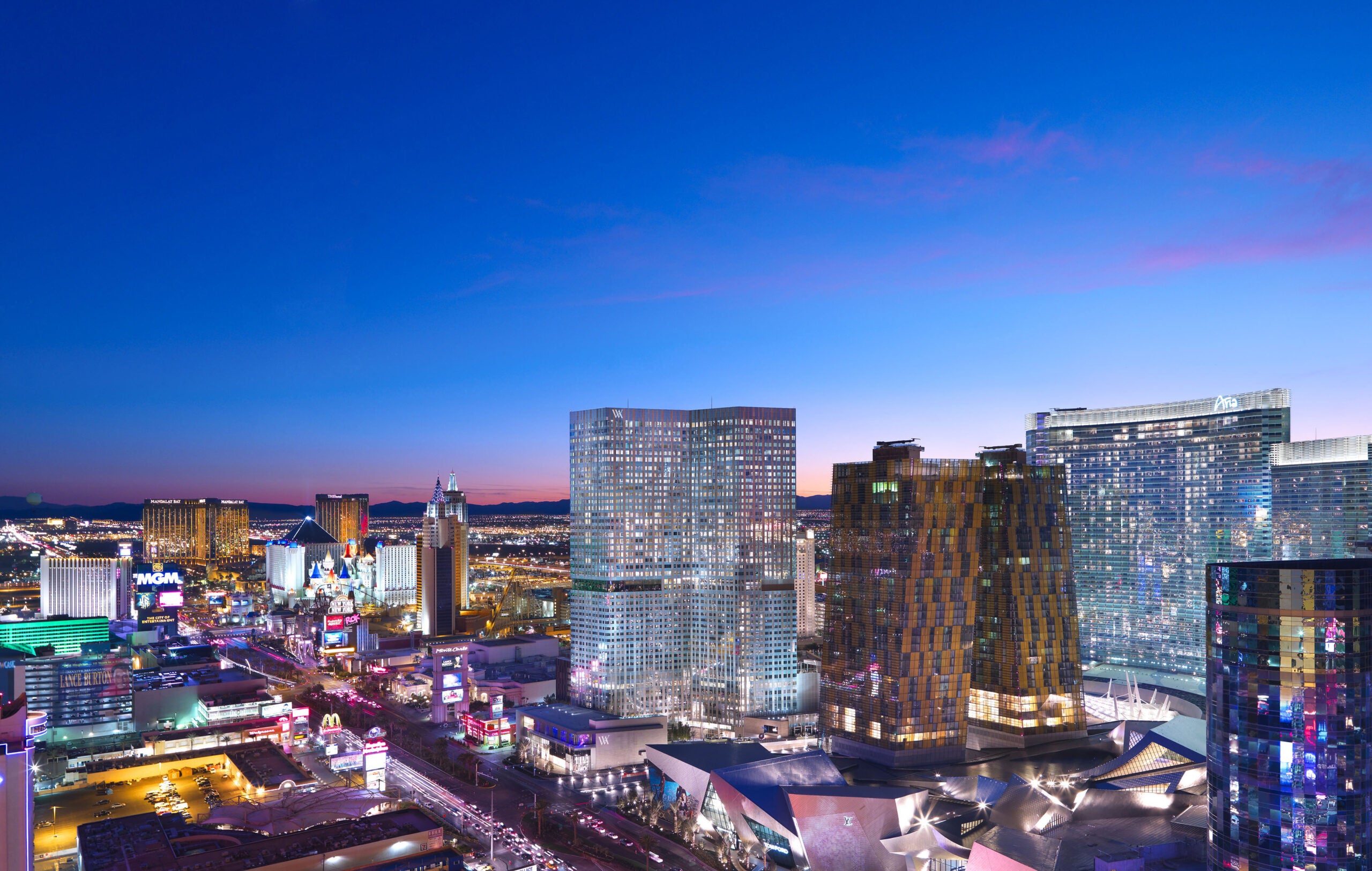 Located in the heart of The Strip, Waldorf Astoria Las Vegas (formerly a Mandarin Oriental hotel) is everything you'd expect from the luxurious hotel brand, and more — this is Las Vegas, after all. The hotel has spacious rooms and sites, a spa, three pools, a fitness center with yoga and Pilates, a French restaurant, tea lounge, bar and beauty salon. There's a cosmopolitan feel to each room, and every accommodation has floor-to-ceiling windows with wonderful views of Las Vegas. The villas and best suites have spacious lounge areas, as well as marble bathrooms, lovely art and exquisite floral arrangements. Enjoy days by the pools with cocktails (the Pool Café has wonderful creations) or indulge in global cuisine at Zen Kitchen. The Tea Lounge is a calming option for a quiet afternoon, and the Skybar is one of the best cocktail bars on The Strip located on the 23rd floor. From here, enjoy fabulous views over the glittering Las Vegas skyline. The spa offers the perfect relaxing atmosphere after a night out: There are steam rooms, a hammam, laconium, vitality pool and men's and women's relaxation lounges. You could easily spend an entire day here, thanks to its Zen foot spa, beauty salon and fabulous boutique.
Top Suite: Premier Presidential Three-bedroom Suite
The Premier Presidential Three-bedroom Suite is the most impressive accommodation, and it has a residential-style feel, perfect for hosting nightly soirées or acting as a welcome reprieve from nonstop days. It has an Art Deco aesthetic and is full of sumptuous red fabrics, wallpaper and plenty of leather banquettes. Enjoy the in-room bar and spacious living room.
3752 S Las Vegas Blvd, Las Vegas, Nevada 89158
+1 702 590 8888, waldorfastorialasvegas.com