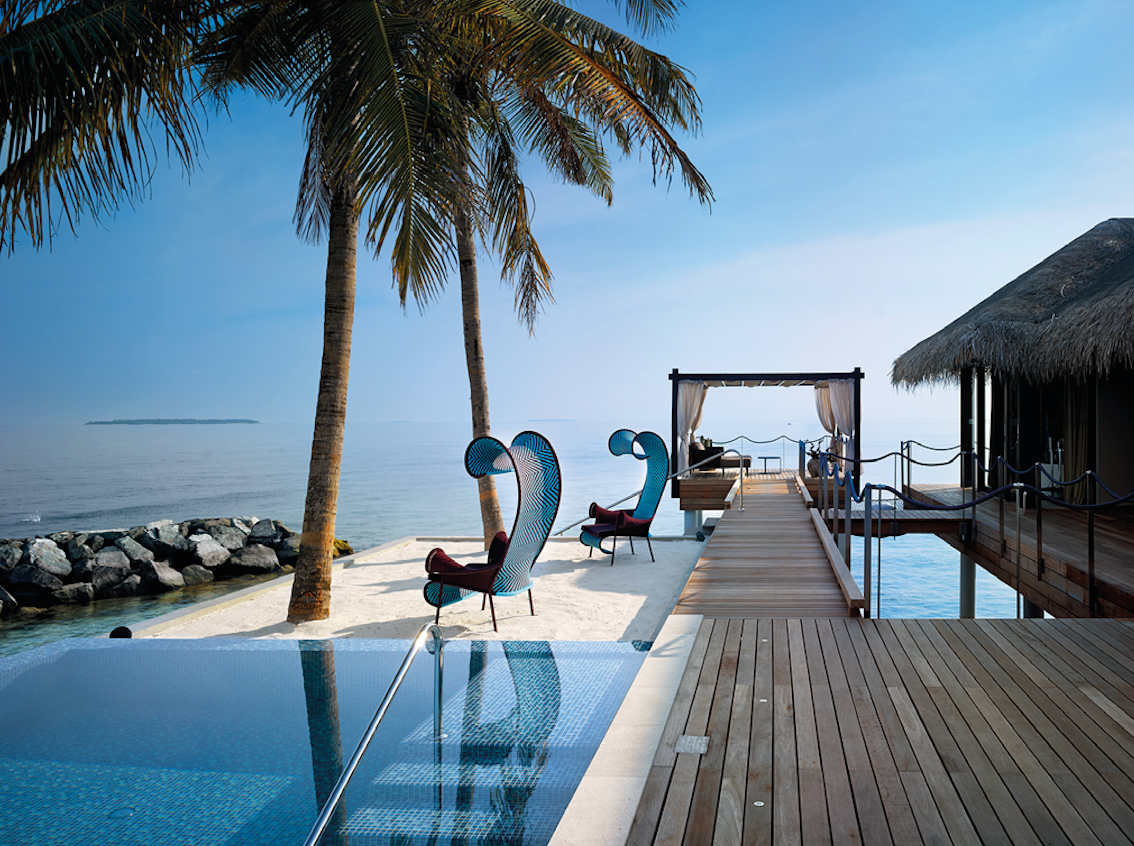 The vision of Czech financier billionaire Jiri Smejc, Velaa Private Island exceeds all expectations — not an easy feat in these heavenly atolls. Costing $200m in its infancy, Velaa has never shied away from sheer extravagance; as the passion project of Smejc and his family, the resort was created with the aspiration of it being an exclusive island hideaway that goes beyond luxury.
Service is personalized with a butler assigned to each guest, and privacy is paramount — whether you're playing a round of golf, scuba diving or setting out on a sunset cruise, you're unlikely to see another soul. Testament to this is the resort's dedication to complete discretion; a whole host of celebrities have stayed here but you're unlikely to find who unless they tell you themselves.
Top suite: Velaa Private Residence While the accommodations are all exceptional (honeymooners, opt for the Romantic Pool Residence), the Velaa Private Residence is the largest, with four ocean-facing bedrooms, a gym, massage room, living room, dining area and separate kitchen. It's set on a private beach, but the villa's vast exterior space comes with a 60-ft infinity pool, a spa, two gazebos with daybeds, a 450-ft terrace and a third gazebo with an outdoor kitchen, dining area and pool table — perfect for big groups or family vacations. Be sure to visit the swirling, three-story Tavaru Tower wine cellar — it holds $3m worth of rare and exceptional bottles. From $17,600 per night.
Noonu Atoll, Republic of Maldives +960 656 5000 velaaprivateisland.com