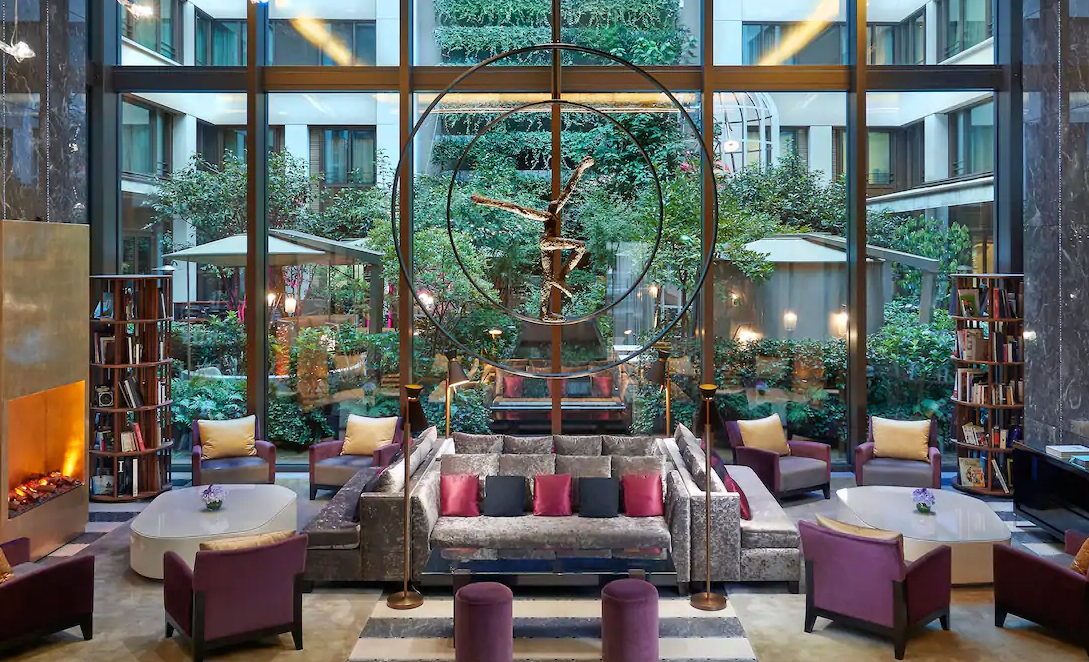 This contemporary hotel on Rue Saint-Honoré offers a modern and calming feeling, which can be a welcome change from the city's classic hotels. Here, clean lines, Art Deco-inspired design and the chic Mandarin Oriental touch set the tone for a bit of urban zen. The hotel's dining continues the contemporary feel, whether it's an elegant lunch in the courtyard garden, modern cuisine in Camélia or a gourmand experience at Sur Mesure par Thierry Marx, which holds two Michelin stars. There is also a whimsical patisserie, the aptly named Cake Shop, which you can enjoy in Camélia or in your room. The spa boasts a 46-ft pool, seven spa suites with treatment from Guerlain and Aromatherapy Associates, a steam room and a well-equipped fitness center. 
Top suite: The Parisian Apartment 
The Parisian Apartment is a sprawling four-bedroom suite with two living rooms, a dining area and a kitchen. The pièce de résistance is the stunning landscaped terrace that runs the width of the suite, covering nearly 2,500 sq ft. It has lounge chairs for soaking up the Parisian sunshine and plenty of greenery, offering a mini oasis in the heart of the city. 
[See also: Top 100 Suites 2021 – Presidential Suite, Mandarin Oriental, China]