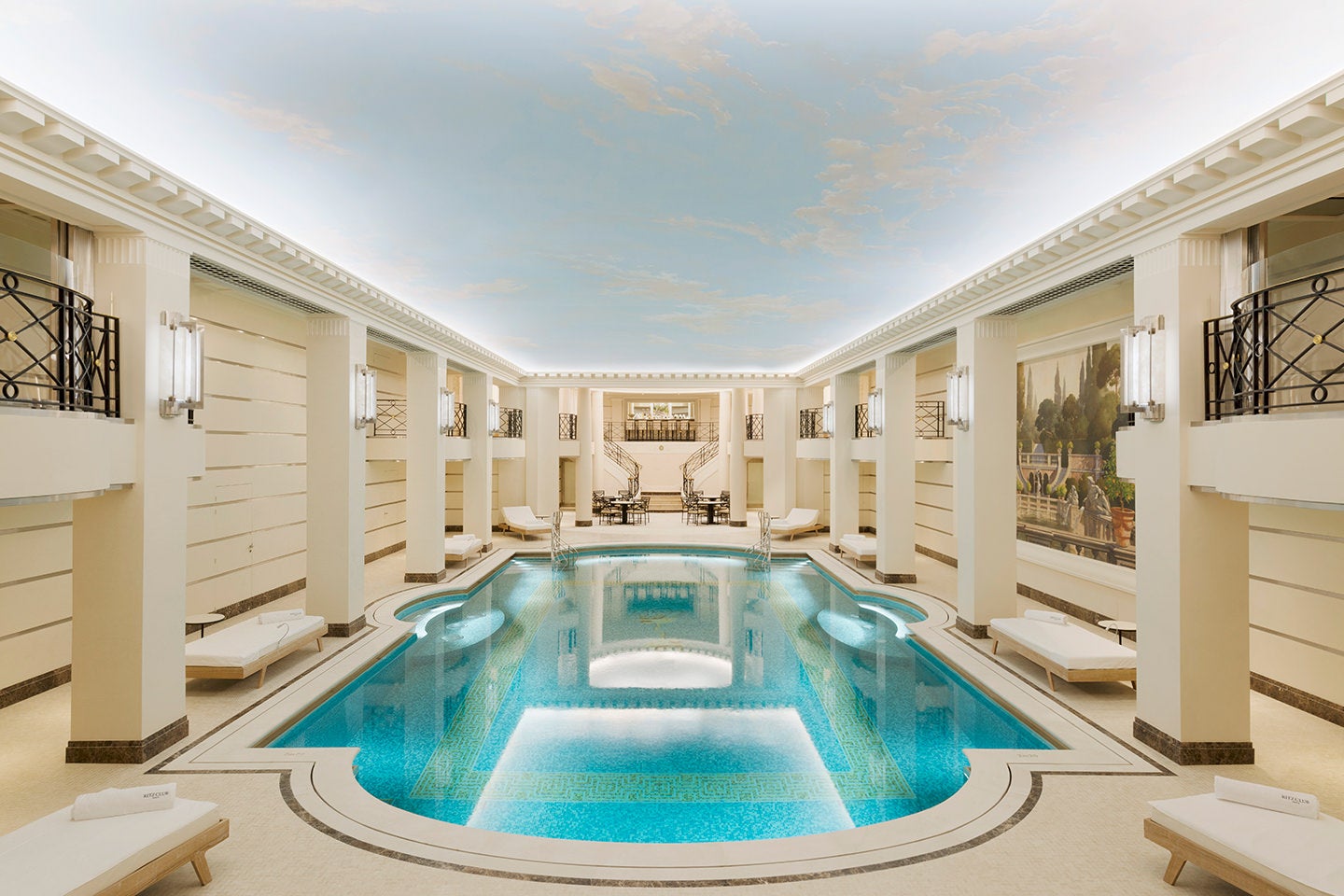 A storied past, exquisite architecture, dreamy design, a famous bar and the world's only Chanel spa — the Ritz Paris has everything you could ask for. After undergoing a rumored $450 million renovation, it reopened in 2016 to much fanfare. The rooms bring all of your French fantasies to life, with 18th-century decor, detailed molding, plenty of marble, opulent drapery and antique furniture, while the 16 Privilege suites have dramatically different decor and are named after famous guests, including Coco Chanel, Ernest Hemingway, Frédéric Chopin and Edward, Prince of Wales. L'Espadon restaurant holds two Michelin stars and there's Bar Vendôme, a charming French brasserie; Salon Proust, an elegant tea salon; and two iconic bars, Bar Hemingway, helmed by famed bartender Colin Field, and Ritz Bar. The Ritz Club Paris has top-notch fitness equipment and classes, the decadent Chanel spa, a private hair salon by master stylist David Mallet and a beautiful swimming pool. It has an enviable location on Place Vendôme, home to the world's best boutiques and incredible jewelry stores, and is walking distance from cultural institutions like Le Louvre. 
Top suite: Suite Impériale
Step back in time in the Suite Impériale, whose rooms pay homage to the decadence and opulence of the Château of Versailles. One bedroom is a replica of Marie-Antoinette's bedroom, but there are fabulous antiques, sumptuous fabrics and beautiful artwork throughout, as well as enviable views of Place Vendôme. 
15 Place Vendôme, 75001 Paris
+33 1 43 16 30 30, ritzparis.com