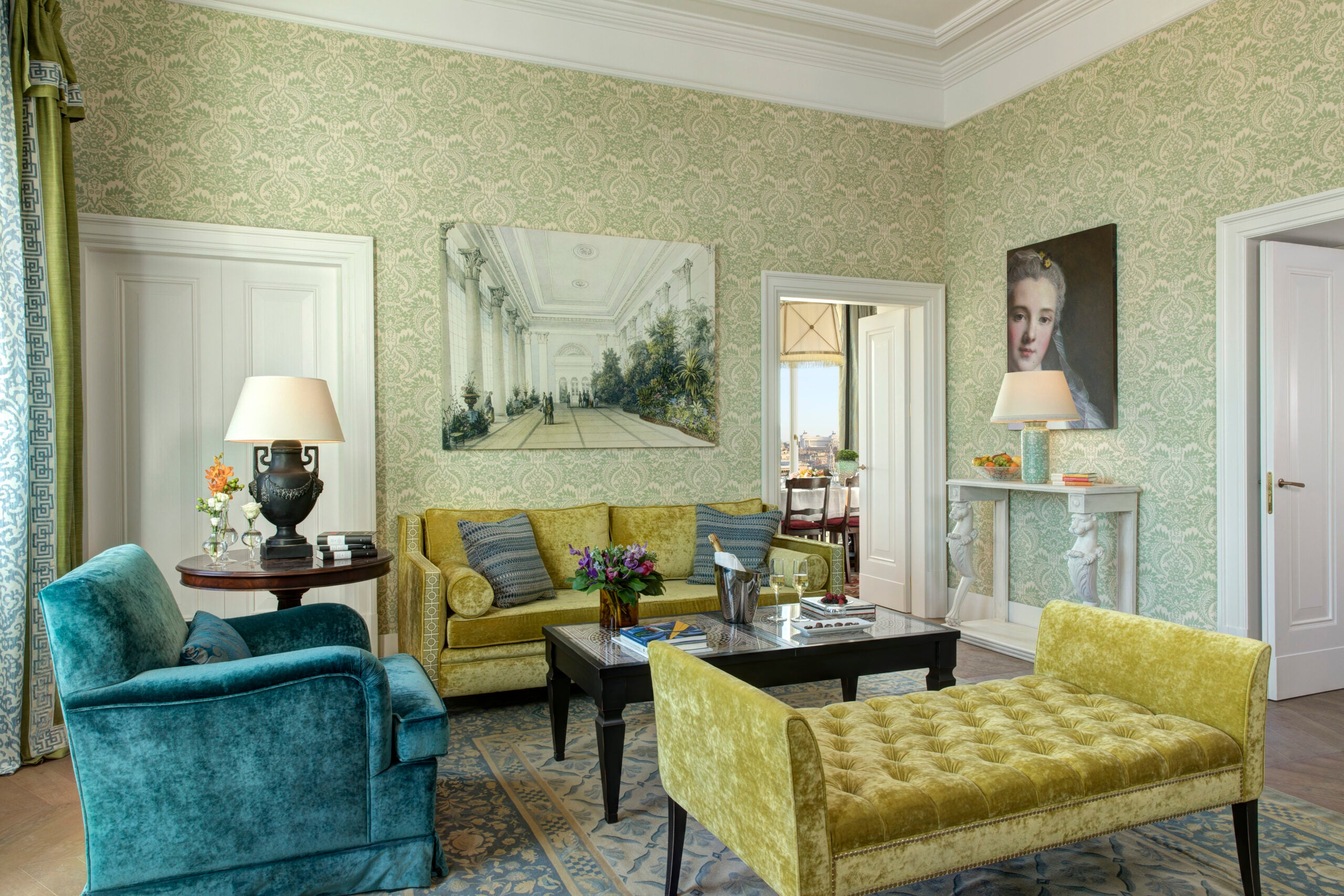 With rooms born of a design collaboration between Olga Polizzi and Tommaso Ziffer, Hotel de la Ville is stylish yet classic, with more than just a dash of Italian charm. Sitting at the top of the Spanish Steps, the hotel is nestled in one of Rome's most coveted destinations, just a short stroll from the city's iconic sights and attractions.
With a Sicilian-inspired spa, a collection of buzzing bars and restaurants and multiple terraces from which to absorb the city's unrivaled atmosphere, Hotel de la Ville guests can be confident they are experiencing the best of Rome.
Top suite: Suite de la Ville
With an expertly curated selection of antique and contemporary furniture and artwork, Suite de la Ville offers lavish luxury accommodation. With two expansive terraces offering enviable skyline views, as well as a spacious private dining area, the suite makes the perfect place to entertain — or just enjoy some privacy.
In addition to the in-room treats such as a welcome bottle of Franciacorta, Suite de la Ville guests will also have the exclusive opportunity to select a personalized experience of their choice, including a 60-minute massage for two or an Italian aperitif on your terrace, with a selection of delicious canapes.