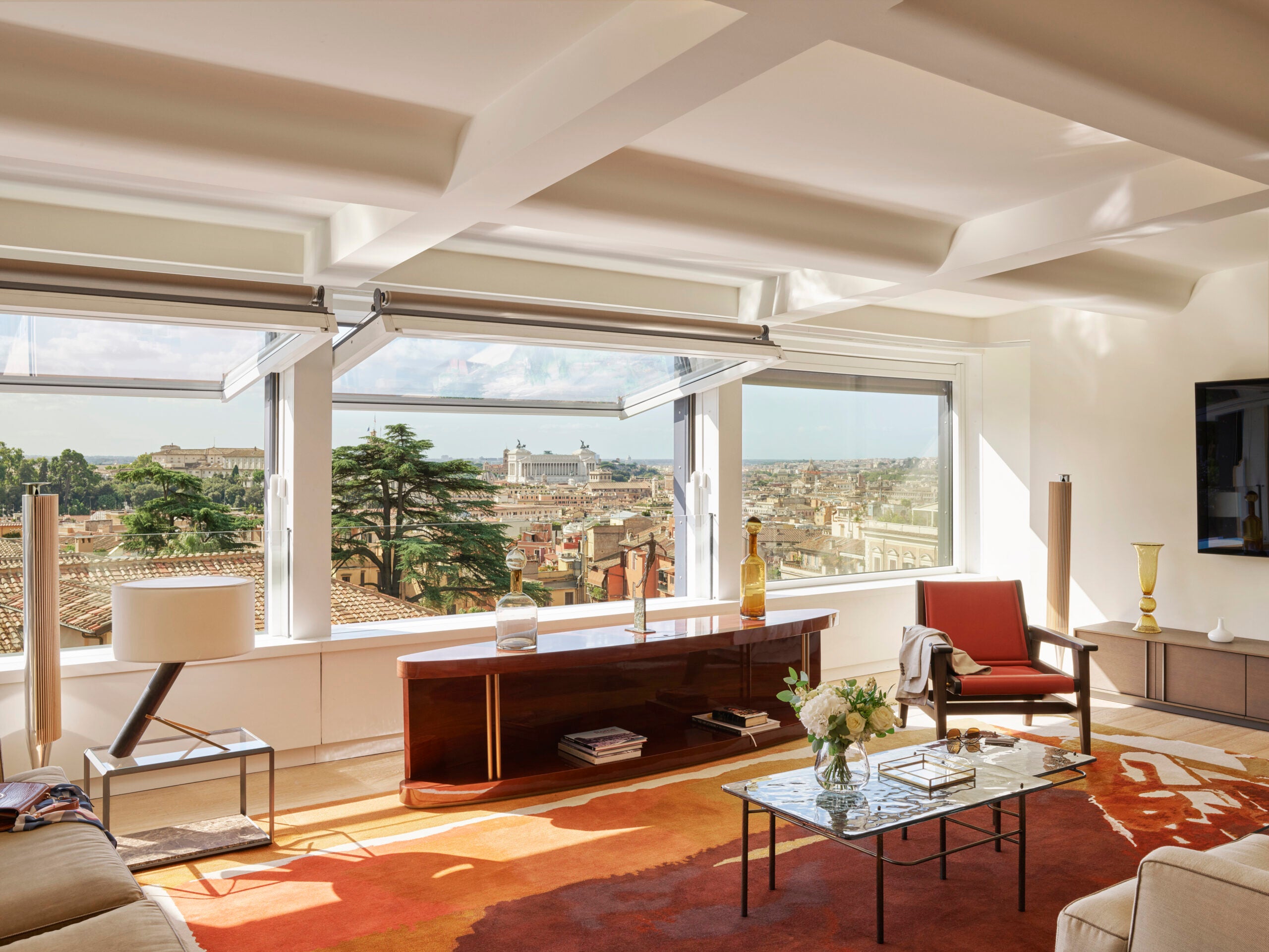 Fine dining and luxury accommodation work in perfect harmony in Rome, with many of the city's top restaurants calling one of the best hotels home — and Hotel Eden is no exception. The Michelin-starred La Terrazza sits at the top of the hotel, serving up exquisite dishes that wouldn't look out of place in a modern art gallery.
Embodying the warmth that Rome is famous for, Hotel Eden is the perfect hotel from which to explore the vibrant history of the city.
Top suite: Bellavista Penthouse Suite
Situated on the hotel's sixth floor, the 2,174sq ft Bellavista Penthouse Suite offers panoramic views across the city, with the floor-to-ceiling windows opening completely, allowing the incomparable beauty and atmosphere of Rome to fill your rooms.
The Bellavista's bathroom is the real star of the show, with a luxurious circular tub looking out over views of Rome. Opulent marble and intricate mosaics decorate the walls, with Bottega Veneta toiletries on hand for guests to indulge in.