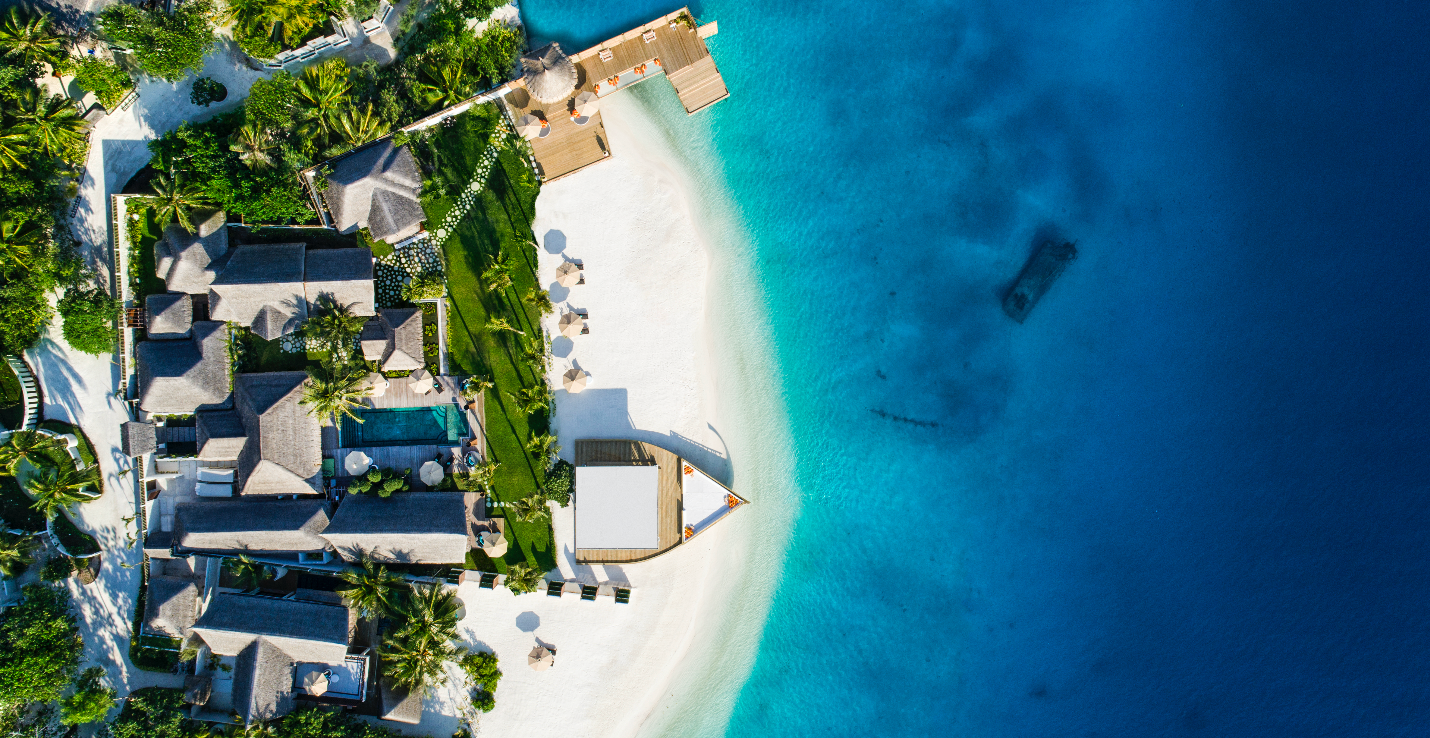 Nestled in South Malé Atoll, Jumeirah Vittaveli is a speedy 20 minutes by boat from Malé International Airport. Don't let the close proximity fool you, however — the island is a secluded paradise with plenty to do (or not do). The experience begins before you've even set foot on the white-sand island, though. You'll be greeted at the airport before gliding over the Indian Ocean in the resort's own plush motorized catamaran, before arriving to a traditional Maldivian welcome. While there are plenty of options for the usual activities (water sports, diving, paragliding, sunset cruises, an excellent spa, and cooking classes) there is also a wedding chapel and an ice rink.
Top suite: Royal Residence 
Beyond a huge but inconspicuous gate, at the end of a stepping-stone path over a Japanese-style reflection pool lies the gargantuan Royal Residence. The grand entrance is a solid indicator of the abode within — five bedrooms, six bathrooms, two pools, spa and gym, and a private restaurant shaped like a traditional Maldivian fishing boat protruding out onto the private beach. The interior design is a dichotomy of understated neutrals and gilded accents, like a traditional beach hut dipped in gold. The private spa is a welcome respite after a day at sea — Jumeirah has excellent water activities, and the Royal Residence has its own jetty for you to venture out from. As the sun sets, we recommend enjoying a cocktail from the overwater bar or relaxing in the sunken lounge surrounded by a fragrant lily pond.
South Male Atoll, Republic of Maldives +960 664 2020 jumeirah.com