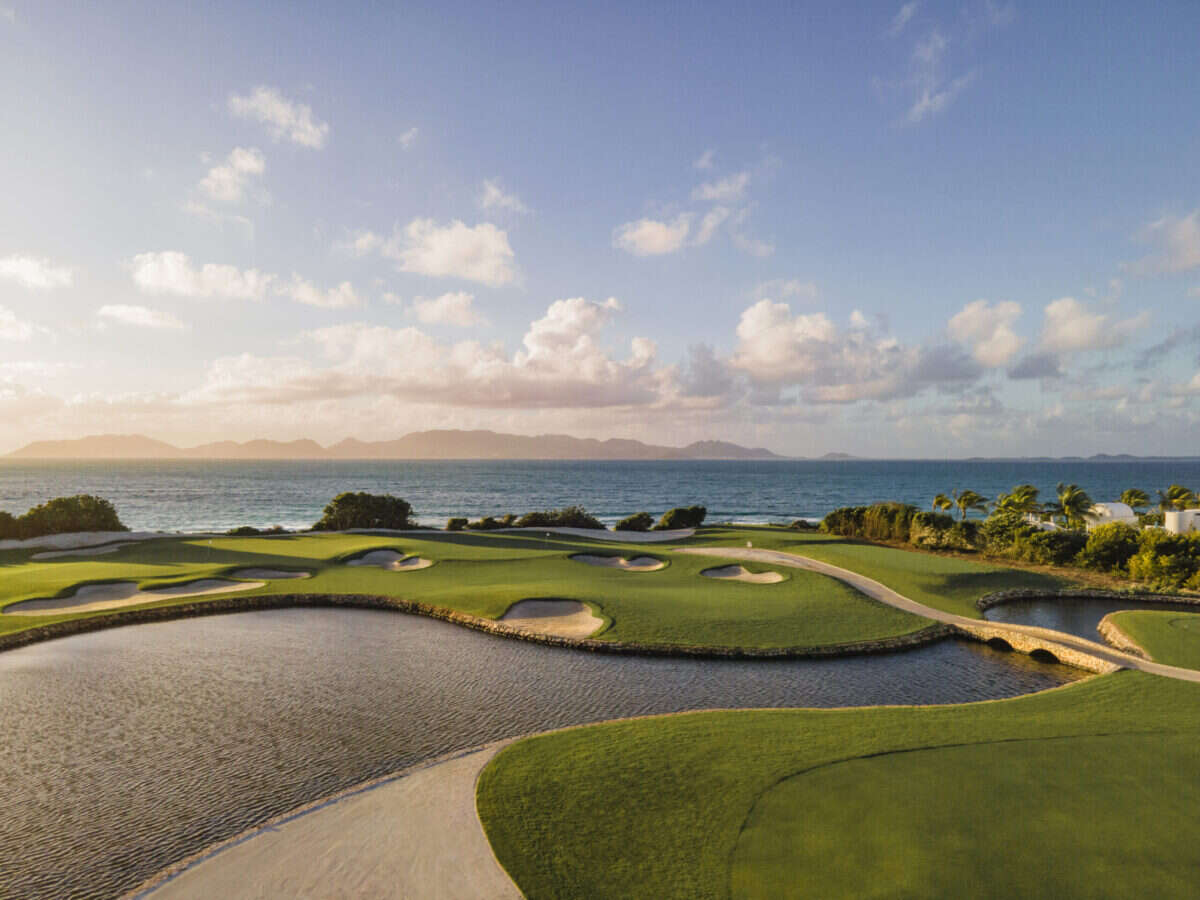 The renovation, being overseen personally by Greg Norman and his longtime senior designer Jason McCoy, will significantly enhance the characteristics of the golf course and restore the site to its original luster and design intention.
With breathtaking views of Rendezvous Bay, the 18-hole championship course is undergoing extensive updates, including tee-to-green re-grassing, utilizing Latitude Bermuda for fairways, approaches, tee surfaces and surrounds, and greens re-surfaced with Tif-Eagle Bermuda.
"We are thrilled with what Greg Norman Golf Course Design (G.N.G.C.D.) has created. We look forward to welcoming our guests to enjoy this exciting new chapter for the course as we set out to deliver one of the leading experiences in the world," said Simon A Fricker, managing director for Aurora Anguilla Resort & Golf Club.
Golfers will also have access to The Golf Club, home to best-in-class amenities, including spacious practice facilities, fully outfitted locker rooms, and spaces for recovery therapies.
Overseen by the director of golf operations Scott DeLong, the club's coveted membership program will offer no greens fees, discounted guest fees, unlimited use of practice facilities and complimentary lockers. Members will also be invited to member-only golf events and tournaments, in addition to access to other resort amenities such as beach, pools, and fitness facilities.
Aurora Anguilla is a Caribbean paradise created for the most discerning travelers in search of an authentic island getaway that is both elegant and relaxed, refined and playful, and singular in every sense. Set on the idyllic Rendezvous Bay, Aurora Anguilla spans over 330 acres and offers immersion into the many facets that make the destination and its culture so special.
The 178-suite property is home to a collection of world-class amenities placing the resort in a league of its own. Its crown jewels include exclusive private planes, restaurants and bars, Sorana Spa and Aurora International Golf Club, an 18-hole Championship golf course envisioned by G.N.G.C.D.
Since its inception in 1987, G.N.G.C.D. has been one of Norman's true passions in both business and life. His experience playing many of the world's great golf courses over a 25- year career served as a catalyst to develop this interest and turn it into a thriving company. Today, G.N.G.C.D. courses span the globe, covering six continents and 34 countries.
Contact Aurora Anguilla Resort & Golf Club, Rendezvous Bay, Anguilla AI-2640, British West Indies, +1 866 805 2167, auroraanguilla.com