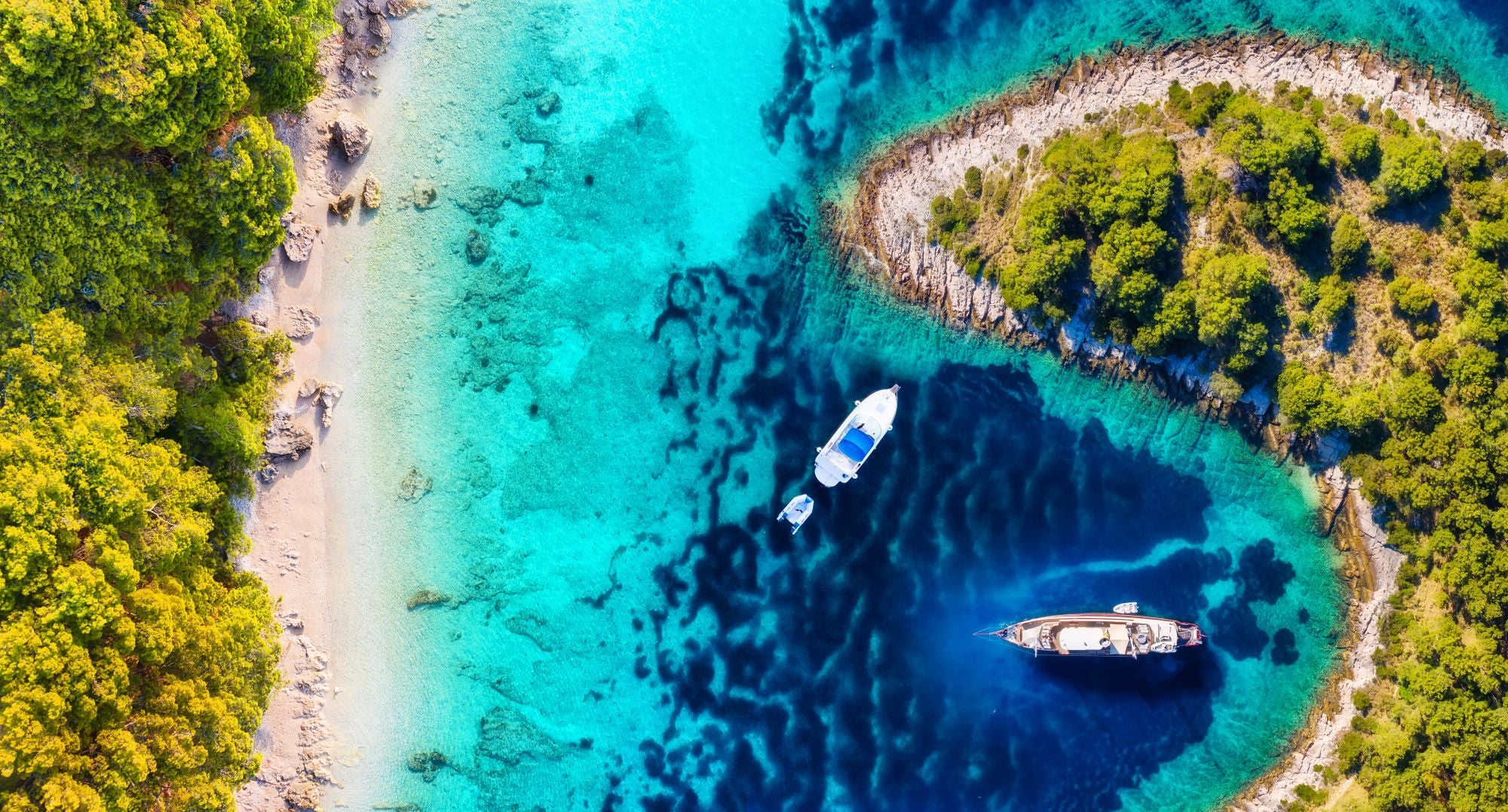 Luxury travel expert Black Tomato has been busy speaking to clients and partners across the globe as well as analyzing its future bookings to bring us its predictions for the top destinations for 2021. Passports at the ready. 
Uruguay
This laid-back Latin American gem has maintained a reputation for under-the-radar-luxury for some time now but Black Tomato predicts 2021 to be the year Uruguay steps into the limelight. More specifically, an area called Pueblo Eden that has recently seen significant investment. Described as 'the Tuscany of Uruguay', its rolling hills contrast sharply with other parts of the country. It is also garnering quite a reputation for its elevated wine and olive oil industries, ideal for lazy afternoon tastings. Wine lovers may also want to swing by Pueblo Garzon, which has been making a name for itself thanks to Francis Mallman's restaurant El Garzon and renowned vineyard Bodega Garzon.
Norway
The remote Lyngen Alps on the northern tip of Norway is a place where the natural world's wonders are displayed in all their glory. Sitting within the Arctic Circle, the area is lauded as the best place in the world to see the northern lights and with 2021 ushering in a new solar cycle, it may just be the best time to witness this awe-inspiring phenomenon. 
The new year will also see the opening of an eco-conscious luxury lodge from renowned architect Snorre Stinessen. Guests arrive at the fully staffed Aurora Lodge via helicopter and can immediately immerse themselves in all the land of the midnight sun has to offer including once-in-a-lifetime curated experiences such as skiing into the sea and kayaking with orcas. 
Sicily, Italy
Sicily has always been blessed with beauty but the island has undergone somewhat of a luxury facelift over the past year, with palatial hotels Villa Igeia and San Domenico coming under Rocco Forte and Four Seasons respectively. This warm and hospitable part of southern Italy is influenced by its close proximity to North Africa which has shaped its distinct melting-pot culture and incredible food. 
Black Tomato recommends getting off the beaten track and exploring ancient Syracuse and the UNESCO world heritage city of Palermo. Of course, no visit to bustling Palermo would be complete without stopping off at the famous Ballaro food market. Go on an empty stomach and lap up an abundance of local street food delights.
Costa Rica
The tropical eco haven of Costa Rica tops Black Tomato's top destinations 2021. Not only do a number of upcoming luxury hotel openings make this adventurous landscape exceptionally appealing for the coming year, but you will also be able to revel in the festivities as Costa Rican's celebrate 200 years of independence. 
The country boasts the best of both worlds, with dreamy beaches as well as lush jungles that house some of the planet's most diverse ecosystems. Experience Costa Rica's high northern rainforest in luxury by staying at the newly opened Origins Lodge. Think canopy beds, private plunge pools and 360-degree jungle and mountain views, plus French fusion food by Michelin-starred chef Jean-Luc L'Hourre, using local ingredients from the on-site organic garden and via local farmers. Yes please. 
Phú Yên Province, Vietnam
Much lesser known than the beach resort of Nha Trang, this under-the-radar retreat is tucked away on the south-central coast of Vietnam. Its breathtaking lagoons, mountain views and laid-back beaches are now easier to access thanks to the new luxurious Vietage train, connecting the coastal town of Qui Nhon with Hoi An. 
Experience the area's super relaxed ethos, delicious seafood and rich culture while staying at the hotly anticipated Zannier Bai San Ho, a luxurious waterfront enclave enveloped by 250 acres of verdant gardens which is far from the tourist traps and offers real authenticity.
[See also: A Luxury Guide to Off-season Travel]
Croatia
Next year, Black Tomato predicts Croatia to be quieter than ever. Devoid of the usual cruise ships and throngs of tourists, Spring 2021 offers a rare chance to have this usually-heaving destination all to oneself, making it a top destination for 2021. 
The beautiful lesser-known islands of Lopud and Stari Grad are reachable from Dubrovnik via yacht. Car-free Lopud is sparsely populated and ideal for feeling worlds away from modern life; relax on the beach, kayak in the country's crystal clear water or hike through the island's lush vegetation. Lopud is also home to probably the most exciting new opening in Croatia: the exclusive-use Lopud 1483, a magnificently restored 15th century monastery ideal for multi-generational families or a group of friends.
New York, USA
Despite the unprecedented challenges of 2020, the city that never sleeps has proved hardy. The exit of many residents during the pandemic has had an unintended positive outcome: a rebirth of creativity in parts of the city that had become heavily commercialized in recent years. 
While Covid-19 undeniably still presents huge challenges, there are already positive signs of renewal. With fewer tourists set to visit in 2021, Black Tomato believes it to be the ideal window to soak up the city and support the celebrated restaurants, theaters, and personalities that make the Big Apple tick. And if you're looking for an add-on to your itinerary, New York State is making its mark in luxury travel with the recent opening of acclaimed Miraval Berkshires.
Chattanooga, Tennessee, USA
Often overlooked by the flocks of tourists heading to neighboring Nashville, Chattanooga has heaps of cool factor and has gone through an impressive renaissance. This southern jewel plays host to an incredible array of musical talent and a flourishing food scene. Very much a mountain town in look and feel, but buzzing with creativity and energy, it's becoming an elevated contender to some of its more established neighbors. 
In 2021 there will be only one place to stay: The revamped Chattanooga Choo Choo Hotel. Yes, the same Chattanooga Choo Choo immortalized in song by Glenn Miller in 1941. The famous Beaux Arts style train terminal, along with the historic Pullman train cars, are being transformed by hoteliers Life House into what is set to be a truly unique luxury hotel experience, celebrating the soul of musicians who passed through its famous concourse during the 1920s Jazz Era. 
New Mexico, USA
The state known as 'the land of enchantment' has long captivated visitors with its expansive open spaces and rugged beauty, but now more than ever, this sparsely populated spot is ideal for 2021. 
To celebrate the opening of the 317 acre luxury Sante Fe resort, Bishop's Lodge, Black Tomato and Auberge are evolving their road trip series, launching a new itinerary in 2021 exploring a number of regional gems – all in high style. Expect unique curated experiences including a private tour of artist Georgia O'Keeffe's house with her former long-time personal assistant, hidden hot springs in Taos and a private sailing charter in Texas Hill Country.
The Inner Hebrides, Jura, Scotland
The remote and otherworldly island of Jura off the west coast of Scotland welcomed the hotly anticipated grand Ardfin Hotel to its shores earlier this year. Set in 12,000 acres of Scottish wilderness complete with roaming stag, as well as elevated dining and a picturesque golf course, it offers an ideal base.
If you have a penchant for Scotch whisky, the region is home to some of the country's most coveted distilleries, including the legendary Lagavulin on neighboring Islay which is reachable by boat. Black Tomato will arrange closed-doors private tours and tastings at some of the best-known distilleries. In between drams you can connect to the natural world by partaking in activities such as foraging, fishing and hiking as well as spotting some of the area's native wildlife including puffin, whales, seals, and gannets.
Sri Lanka
Despite having an extraordinarily difficult past two years, Sri Lanka is poised for a much-deserved comeback. For 2021, Black Tomato recommends exploring the country's central region. While until recently the focus for travelers has been about seeing as much as possible, they predict a shift to the countryside and outdoor activities – cycling through enchanting villages, hiking mountain ranges, and rafting rivers, all at a pace that allows you to soak up the culture and warmth of the island and its welcoming people. 
Part of Sri Lanka's lure is in its many stunning boutique properties, independently owned and operated by locals, offering sustainable and hyper-local experiences. The new and award winning W15 Hanthana Estate in Kandy offers a luxury experience in a paradise-like setting. 
Namibia
Black Tomato predicts 2021 to bring high demand for escapes that offer space, privacy and purity of experience and nowhere fits the bill quite like Namibia. As one of the few places you can and should drive by starlight, Black Tomato suggests you take to the road to immerse yourself in the country's vast array of terrains, from dusty deserts to jagged mountain ranges. Start your journey at Windhoek, making your way towards the secret Hoanib Valley Camp, a luxurious game reserve tucked away in a hidden valley. Here you can experience distinct wildlife, nomadic culture, towering mountains and sweeping dunes.