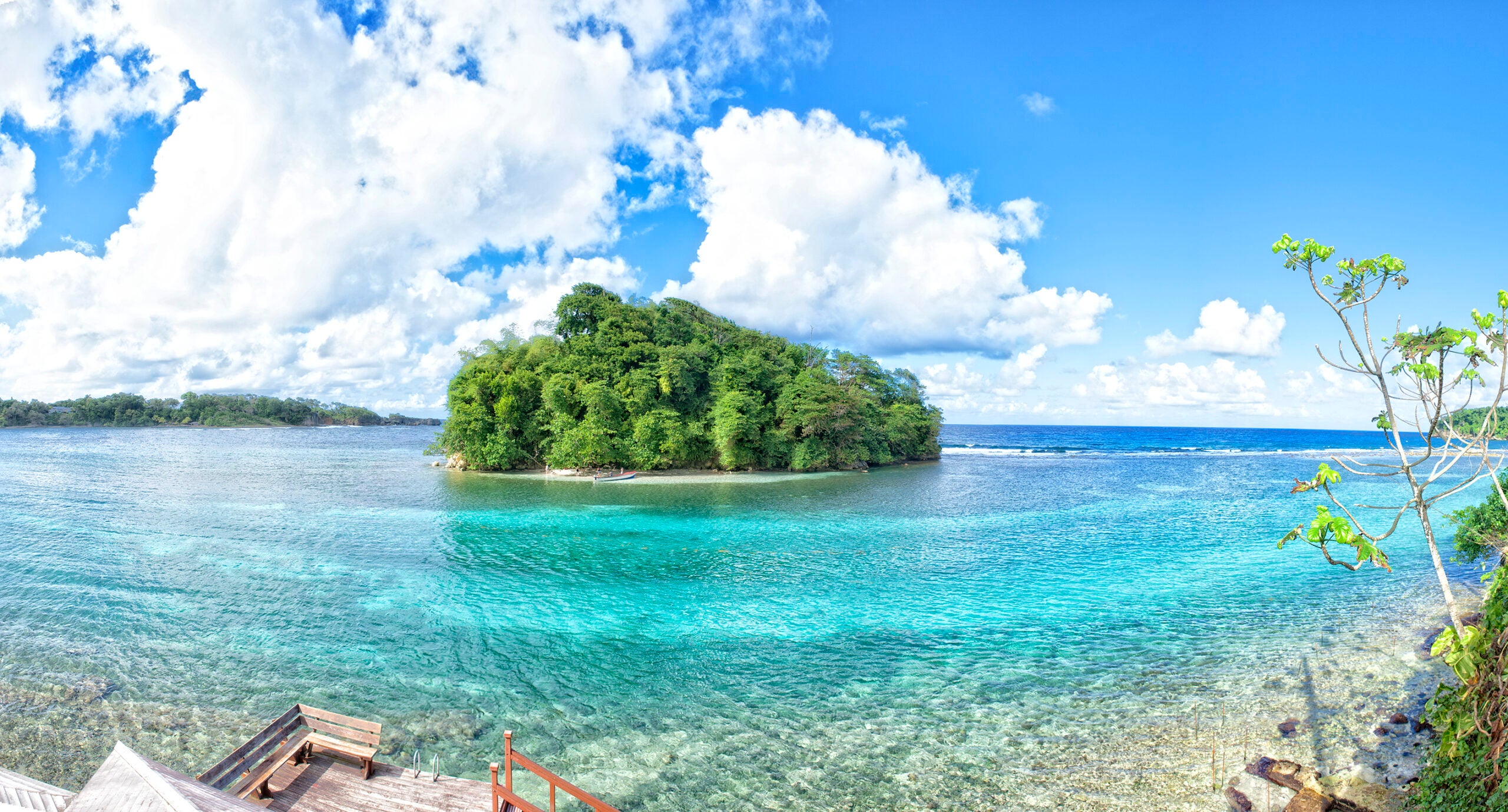 With just 621 cases and 10 confirmed deaths, Jamaica has been relatively successful in its battle against the Covid-19 outbreak. But the island relies heavily on tourism with over 50 percent of its foreign exchange earnings and a quarter of all jobs dedicated to the industry. The country faces a grave economic situation if the summer season is wiped out, so the Minister of Tourism Edmund Bartlett has been working round the clock to ensure the borders can reopen safely and securely.
By working with a number of different outlets from universities to neighboring islands, Jamaica was able to welcome its first tourist back on June 15. Here, Bartlett speaks to Elite Traveler about the huge amount of work that made it possible and why Jamaica is now set to be a top destination of choice for years to come.
What measures are you implementing to ensure Covid-19 doesn't spread once travel resumes? And what changes are you making due to this pandemic?
We have developed a five-point strategy for Covid- 19 management and also for post-Covid-19 mitigation activities. We believe that this experience has created a new demographic. And this demographic is defined by social distancing and strict adherence to health protocols, relating more to sanitation, and also to ensuring that all aspects of our interaction with each other is at a level that keeps distance and maintains the highest level of health protocols. This new generation we're calling Generation-C, of course.
And what is Gen-C?
So Gen-C is now a merge of all these demographics that we've had before. So whether you're a baby boomer or Gen X, Y or Z; you're all now into one grouping that is responding to these realities that Covid-19 has created. And a destination is now going to be defined in terms of its own security and seamlessness. It's about having the necessary infrastructure to ensure the safest and most health-conscious of all experiences that you could hope for.
This is the context in which the recovery program in Jamaica is being defined. We begin with a rigorous set of protocols at a level that is defined by WHO (World Health Organization), CDC (Centers for Disease Control and Prevention), and in our own region, CARPHA (Caribbean Public Health Agency) and PAHO (Pan American Health Organization). That is underpinned by the local public health requirements in Jamaica.
Each hotel, airport, attraction, ground transportation, and all players and partners in the sector will be required to subscribe to these protocols and to acquire the necessary Covid-19 security equipment. We are also looking at training and upscaling of the skill sets of the workers in the industry. We have instituted an online training program covering eight disciplines, including sanitation and food handling arrangements.
We have also partnered with the local university to deliver two key courses online; one in languages, and the other in tourism and law. Tourism and law I think is a new dimension to the understanding of the rights and responsibilities of all players in the industry. As we think that Gen-C is going to be very conscious about their health security and as a result could be quite litigious. So, it's important for managers to be quite familiar with contracts and all the elements within the legal framework. That will be important to ensure the protocols are properly put together and well observed.
The third element is Covid-19 security equipment. To ensure that all the hotels and the tourism entities are equipped with these Covid-19 security gadgets. Some of which we don't know about yet because they are in the processes of being invented by the creative minds of the world. But we recognize that the basic ones relating to sanitization, fumigation, and reduction or elimination of viruses, bugs and vermin.
And finally, [there will be] a very strong communication program with public education to ensure that the communities around the tourism areas are as aware and informed about how to manage Covid-19 so that they are protecting themselves while securing the environment for the visitors.
We will introduce something called an end-to-end protocol for entry into our country. This means visitors will have to secure the necessary certification to guarantee that they are Covid-19-free. I know though the aviation facilities within the originating countries will be vigorous in terms of their own application of these protocols. And then when they arrive in our destination they would go through our protocols at the airport. The obvious intention is to secure a Covid-19-free population of visitors, to interact also with all our own local communities that will be Covid-19-free.
What other needs of tourists are you anticipating that we might not even be thinking of with regards to cross-contamination and hygiene?
We are looking to define the path for traveling and moving around in the destination to access attractions and to ensure that all the attractions are Covid-19 ready. The security arrangements need to be intact and that the visitor has a minimum chance [of catching it]. The public transportation, as well as the ground transportation provided for tourist transfers, will ned to be similarly equipped so that the atmosphere within the vehicles are conducive to Covid-19 security measures.
When do you expect Jamaica to be welcoming its first guests? Is there a date you have in mind yet?
We are developing the full protocol now. We hope that by the middle of the year, starting this part of summer or sometime during summer, we should be able to be open.
There are so many small businesses and boutique hotels suffering right now. What is the best way for tourists to help the country and these small businesses?
Eighty percent of tourism in Jamaica is driven by small and medium enterprises. The visitor who comes to Jamaica and utilizes the local assets of our people are the biggest contributors to their development and enhancement. That's why I think simply visiting Jamaica and sharing in the social assets of our country goes a long way in helping our small and medium enterprises. The Airbnb or the sharing economy, as you know it, is a big platform to enhance small and medium enterprises as well, as they provide what we call affordable access to accommodation in Jamaica. I think that we need to also look at how the airlines can consider their own fare structure to enable affordable access to the destination.
Tell us a bit about your partnership with the National Restaurant Association and how Jamaica's helping to protect travel and tourism workers?
We have developed a training program, in collaboration with the American Restaurant Association, and they have offered access to their platform for pro-bono training arrangements to enable almost 4,000 Jamaican tourism workers to be certified. This is very important for us because it's not only providing a vital skillset, but it's also providing what we call "stackable credentials" for the worker. These are skills anywhere else in the world. We really want to give the fullest level of commendation and to express deep appreciation for the partnership with the American Restaurant Association.
What would you like to say to the ultra-high-net-worth community about Jamaica?
I want to say that we remain, for our top-end partners, the most desirable destination. All of the assets that Jamaica has had that have been so appealing [to UHNWIs] in the market remains. What we are doing is to layer that with these Covid-19 security measures that will enable the highest level of health safety and security that you could ever hope for. We are the destination for the well-heeled in society. We are the destination for the medium and the budget. We have a total destination that offers a level of experience that can be scaled to satisfy the most discriminating tastes.
Are you working with other neighboring islands and coming up with a plan together, or is this singular to Jamaica?
We have been in very close collaboration with the CHA (Caribbean Hotel Association), as well as the CTO (Caribbean Tourism Organization). We're working through other regional institutions like the CHA, CARPHA and PAHO to contribute and share general protocols. It is true that Jamaica has to develop some of its own and we pride ourselves that we will always choose the highest level of protocol, even over-providing if needs be. But the rest of our Caribbean partners all agree that we must offer the highest level of Covid-19 security that any visitor could want.
Is there anything else that you want them to know about travel post-Covid-19?
We want to indicate to our partners that the level of upscaling of training of our workers is going to a level that the destination has not seen before. And we are ensuring that all the workers of the industry are going to be protected. They are going to offer you a service that will be as considerate as it will be exceptional. And notwithstanding social distancing and the use of PPE (Personal Protective Equipment), the warmth and the effervescence of the Jamaican worker and Jamaican person will only be at a higher level. It will never diminish.