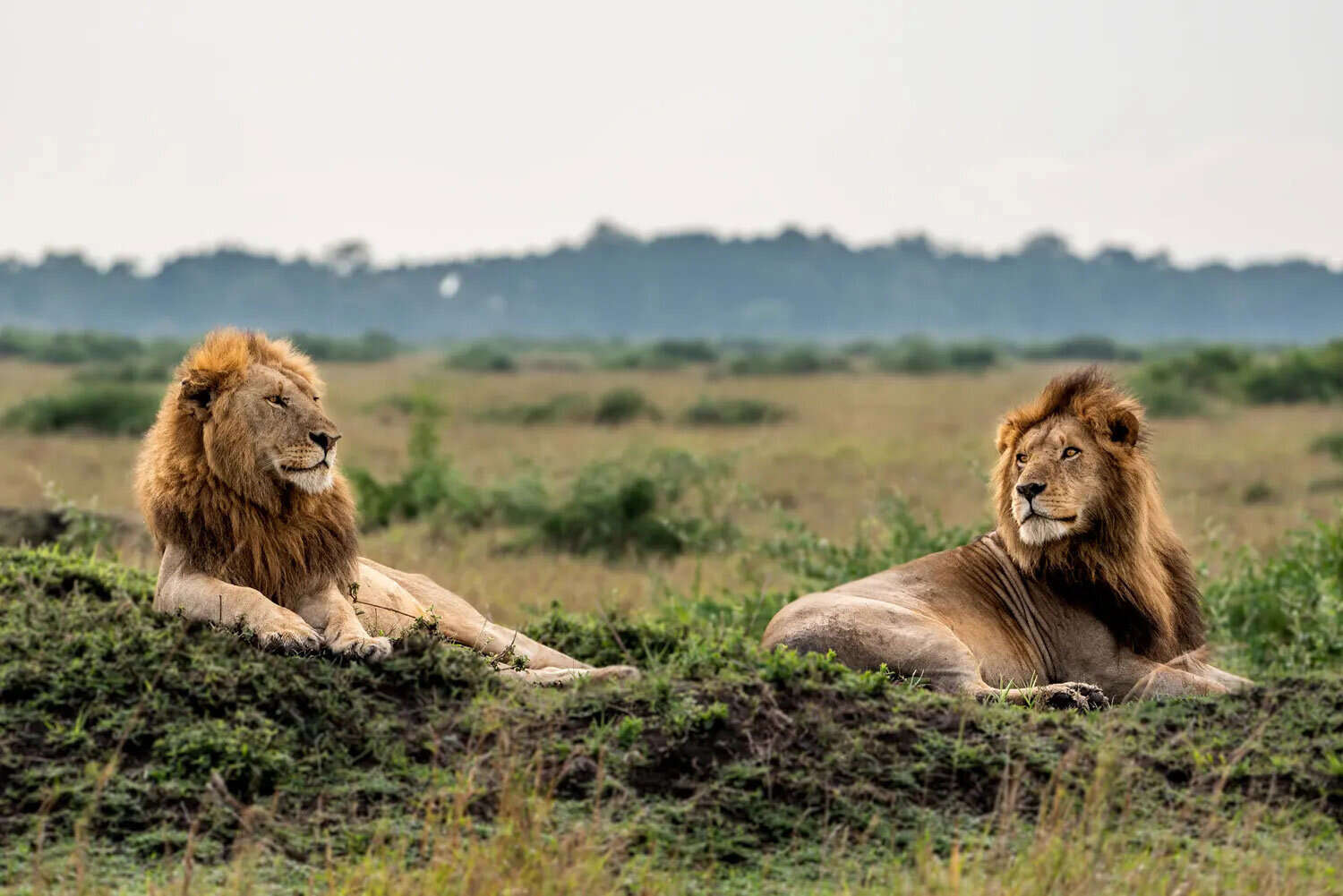 Now is an extremely exciting time to be a traveler. Never before in history has there been such pent-up enthusiasm for exploring the most beautiful corners of the globe. Travelers are craving new adventures and beautiful, luxurious experiences, and the opportunity is right here, right now. The downtime we went through last year allowed most of us to focus on the extraordinary plans we would make once the shroud was lifted. We have all been craving magical travel moments that will be more special than anything we've done in the past.
Incredible optimism surrounding the rollout of vaccines has opened the opportunity to plan unbelievable journeys for this spring and summer to the world's most exclusive, remote destinations. Now is the perfect time to reconnect as families, friends and loved ones in intimate, safe and luxurious surroundings.
African safaris are perfect for this thrilling moment in time, and Justin Huff of Swaggy Swan Travel has the firsthand experience and extensive on-ground network to turn these dreams into reality. With over a decade of planning bespoke luxury safaris for celebrities, financial superstars, top-level executives and more, Justin's extensive unbiased approach to safari design ensures a phenomenal, unrivaled experience for everyone.
And the best part? Africa's top safari destinations are open now and ready for you to explore.
The timeless landscapes and endless wildlife in Tanzania as well as the intimate close encounters found in Botswana's and South Africa's private game reserves are spectacular – especially during these times. Imagine having the entire renowned great migration of wildebeest and zebra all to yourself. Cruise the idyllic, peaceful waters of Botswana's Okavango Delta as you watch an elephant herd at sunset.
Spend an afternoon walking with the nomadic Hadzabe bushmen and immerse yourself in a fascinating and endangered culture. All while returning to your private luxury camp with excellent food and wine, immaculate accommodation and world-class spa treatments. If that's not enough, you can charter helicopters or planes to the continent's most castaway, gorgeous regions, where you will be able to take in authentic, isolated cultures and scenic experiences hardly anyone has access to – let alone knows about. It goes without saying that everywhere you go with Swaggy Swan in Africa, the areas will be devoid of crowds, and your guide will be on hand every step of the way to ensure no stone is left unturned.
Your family or group of friends will have access to each camp's family units and suites with your private chef, private guide and fully dedicated staff. In fact, most safari camps in these private areas are small enough to book as a buyout just for you. Each camp has efficient Covid-19 procedures in place, and managers, staff and guides are routinely tested for your safety and peace of mind. Safety is the new luxury, after all.
Everything will operate seamlessly from A to Z, and your safari will be entirely exclusive from any other guests staying in the reserve. Each camp throughout your itinerary will be stocked well in advance with your favorite drinks and food for perfect sundowners and meals with your loved ones. The guides Justin handpicks in each camp and/or country are matched to your interests and group's age range, and many excel in guiding families with smaller children.
Justin Huff has left no stone unturned in Africa. He knows each camp, region, reserve and country extensively, having built up 12-plus years of unbiased safari expertise for jet-setting travelers like yourself. Take Botswana, for example – Justin has been to what are now 54 camps spanning 16 private concessions during all four seasons. His rich, deep relationships with each country's premier accommodations, safari guides, camp managers, air charter companies, helicopter operators and conservation leaders ensure unrivaled expertise and the incisive ability to create the perfect bespoke safari for you.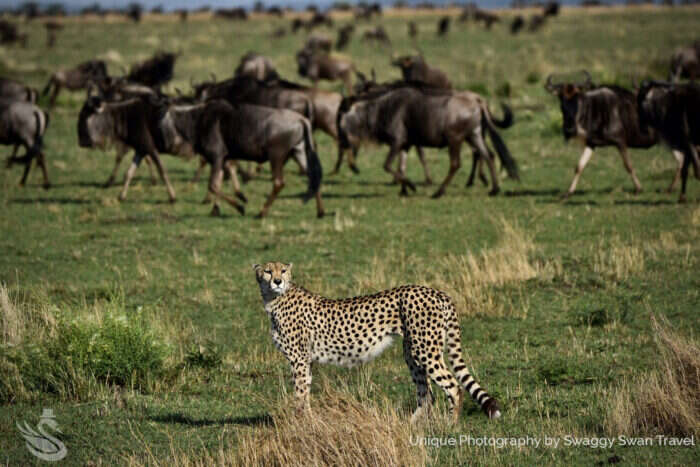 If you want to have a conversation with Justin about booking your next exciting adventure, go to: swaggyswan.com or contact justin@swaggyswan.com.
Click here if you want to book an appointment with Justin now.